I had a wonderful time up at the Woodstock Film Festival a couple of weeks ago and I feel terrible that I haven't had a chance to write about it until now. It was great to be up in the country as the leaves started turning and the air grew crisp. I even had a couple of nature epiphanies eating apples off trees and looking at deer in the woods (such a city girl!). Everything smelled of woodsmoke and patchouli oil and I immediately felt both relaxed and reinvigorated. First some photos: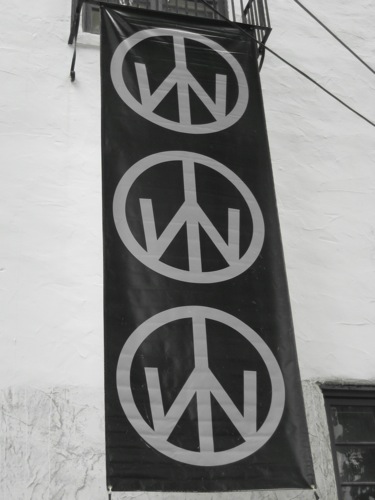 The Woodstock Film Festival logo shows some peace and love.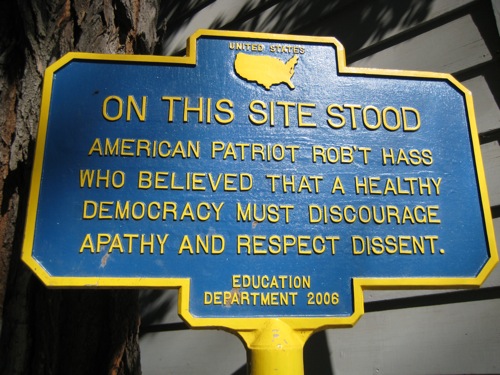 Discouraging apathy and encouraging dissent sounds like a good message for our times!
Lovely pumpkins at a roadside store on the way to Bearsville.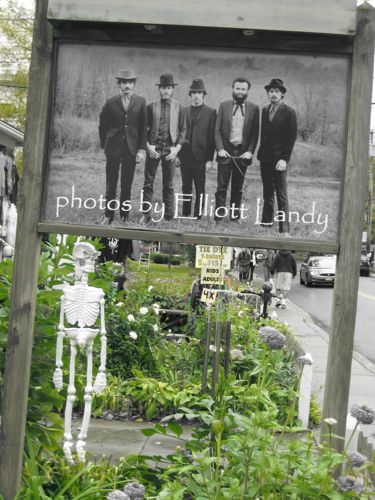 My favorite photo of The Band by Elliot Landy (I was so tempted to buy a signed print but they were a bit too pricey for me).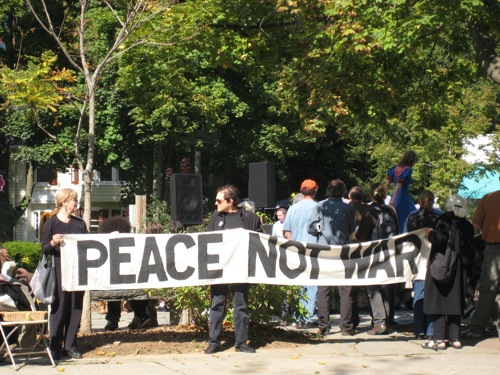 A gentle protest on the village green (which coincided with a fashion show!)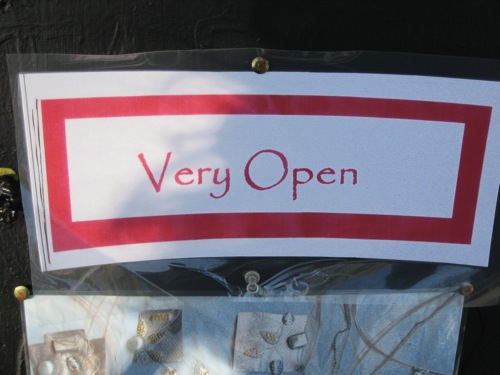 Got to love those hippies!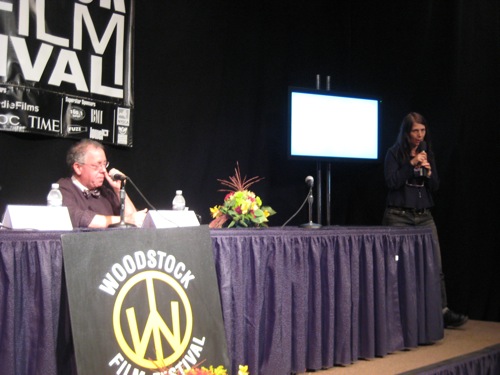 Honorary Trailblazer Award recipient James Schamus is introduced by festival co-founder Meira Blaustein before his brilliantly honest and inspiring conversation with Karen Durbin.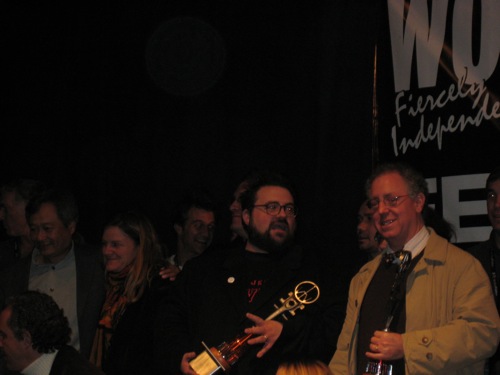 Honorary Maverick Award recipient Kevin Smith (who gave a very funny speech involving at least one reference to anal sex) and Honorary Trailblazer Award recipient James Schamus.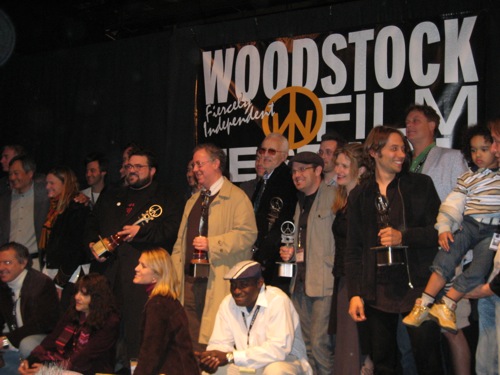 All the winners onstage (Ang Lee was there to honor Schamus and is on the far left of the photo).
The full list of winners is below. Congratulations to all. I love, love, love Medium Cool so was very pleased to see Haskell Wexler get the Lifetime Achievement Award. I'm also beyond chuffed that Jeremiah Zagar's In A Dream won Best Documentary Feature because I think it is one of the most personal, moving and beautiful films I have seen in a long time. I can't stop thinking about it.
Best Feature Narrative – The Lee Marvin Award – Prince of Broadway
Best Feature Documentary – In a Dream
Best Short Film-The Diane Seligman Award – Glory at Sea
Best Student Film-The Diane Seligman Award – Sikumi
Best Short Documentary-The Diane Seligman Award – Pickin' and Trimmin'
Best Cinematography–The Haskell Wexler Award – At the Edge of the World
Best Narrative Editing –The James Lyons Award – Were the World Mine
Best Documentary Editing –The James Lyons Award – In a Dream
Best Animation–Presented by Bill Plympton – Berni's Doll
Audience Award for Best Feature Narrative – Let the Right One In
Audience Award for Best Feature Documentary – Playing for Change
Lifetime Achievement Award – Haskell Wexler, A.S.C
Honorary Trailblazer Award recipient – James Schamus
Honorary Maverick Award recipient – Kevin Smith