Dick Van Dyke = Bike!
I was so inspired by the bicycle culture in Copenhagen when I was there in July that I have been riding everywhere since I got back to New York. It doesn't feel quite as safe here and it is definitely extra scary without health insurance (I'd like a public option please Mr Obama!) but it has truly changed my life. I've explored more of the city this Summer than ever before and my daily commute to work is no longer a chore but a fun bike ride. We'll see how that changes in the Winter but right now I'm loving my ride over the Williamsburg Bridge every day.
It's so great that NYC is making such strides to improve bike routes. I've really noticed the change and apparently more people are cycling here now. I just wish the lanes were wide enough, and on every street, so that you could cycle around safely with your kids or bags on a beautiful Christiania bike. Anyway, I'm relishing the improvements and loving the annual Summer Streets.
Thanks Transportation Alternatives for all the great work you do to make the streets nicer and the city better!
The great Christiania bike: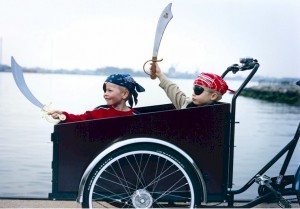 The Pedersen bike: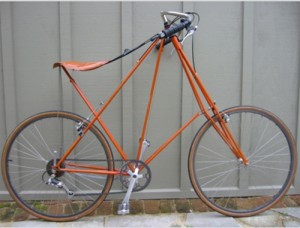 The Sögreni Classic (I am obsessed by Sögreni – such beautiful design):