Shocking is the only way to describe today's news that Culture Secretary Jeremy Hunt is to abolish the UK Film Council.
With an annual budget of £15m, the UKFC has been deemed unnecessary under the growing strain of the UK economic crisis. Ed Vaizey has said that they want to close it down by April 2012.
So, is this going to affect YOU? What's in store for the future?
We've already kicked off the debate on Facebook and Twitter but we want to get feedback from the entire Shooting People community.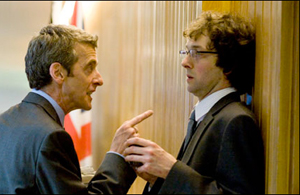 Scene from In The Loop – funded by the UKFC
Related articles by Zemanta