The odd thing about the internet is people still treat it as if reverses normal logic, rather than magnifying it. This was one of the key problems behind the dotcom boom and, like radiation lingering long after the blast, echoes of this emotion are still with us today. That's why I warned you at the outset that I wasn't going to come any surprising or new revelations by examining the questions posed by online distribution. Putting films online doesn't make unsaleable films suddenly appealing, nor does it change the way people approach art and entertainment.
People want to watch amazing films (shorts, features, fictions, documentary, animation, music video, unless otherwise stated from hereon I'm using films to mean the works). People are not only happy to pay for things they want, they prefer to. The things we need, like gas and pasta, that stuff we want as cheap as possible but the things we want, like strawberries and Inception, with that stuff we want to know we're getting quality.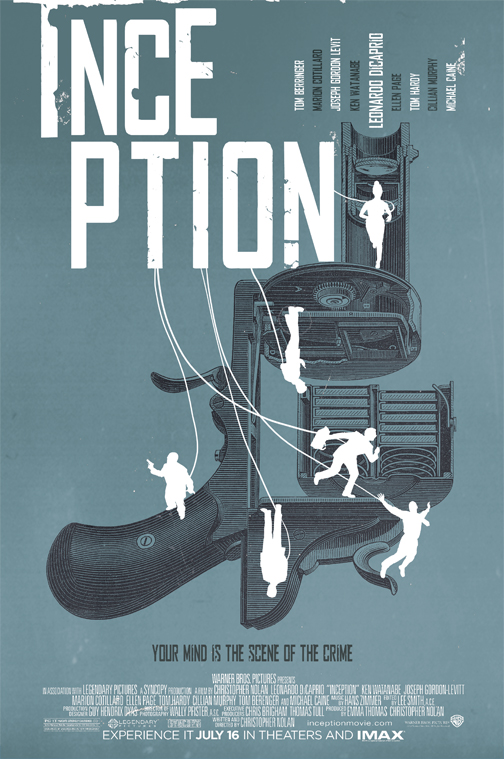 You don't go to the cinema to see the cheapest movie. If you love a particular actor or genre or director (in that order) you may turn your attention to their budget price films but no one visits the bargain bin until they are seriously obsessed with cinema or shopping for presents for someone they hate. Films are entertainment and though we all find different things entertaining no one wants unentertaining entertainment. Some people are entertained by hilariously bad filmmaking, some people are entertained by examining an early film for faltering glimpses of future promise. Most people just want something well made that takes them out of themselves.
OK enough with the glaringly obvious, enough with the patronising finger wag. Well perhaps not quite because the entirely bankrupt model we have had for monetising film through the internet runs directly contrary to these obvious facts of life. Short films are a superlative example of this failure in operation but the British film industry as a whole seems half poised to head down the same crumbling path to futility and tedium and so whatever you are planning to make next I beg you to take a moment to think.


Lets look at shorts again. As I said yesterday, now that there finally is a perfect market place for the medium, the problem shorts face is that for years they've been made without a commercial purpose and consequently have grown up unmarketable. This hasn't stopped them blossoming on the internet, but they've been handled as the toxic goods that they are and consequently remain the last chicken in the shop.
Films of all sizes have been online for a long time now but directly paying for them is a surprisingly new innovation. For an age it seemed like the only way to generate income through online distribution was to book end, or even break-up the film with advertising. This model seemed exciting because it suggested that revenue could be generated just by tempting people to click; it'd cost the viewer nothing but their passing interest would eventually translate into hard currency. This seemed perfect for shorts since it felt like a way of generating money out of something most people wouldn't ever pay for. The lack of a groundswell of micro studios, self-supporting through the ad revenue generated by their million plus hits, suggests that short films aren't even something most people want to casually click on to watch for free. Please do correct me with your own examples of break-even success but it seems to me that the Free Ad model has done nothing perpetuate the underlying problem – normal people think shorts suck.
By inherently accepting that shorts were not something people would pay for, this free-to-see model just encourages a viscous circle because stumbling upon a wealth of bad films always discourages anyone in their right mind from looking again. This is why I say long live iTunes for even bothering to put shorts in their shop. This is why I say all praise MiShorts for being one of the few places that recognises short films have a value. MiShorts is the best place on the internet for short films because rather than simply bombarding the visitor with shorts like penny sweets, their offering is intelligent, curated, detailed and encourages the visitor to fall in love with the films they can buy there.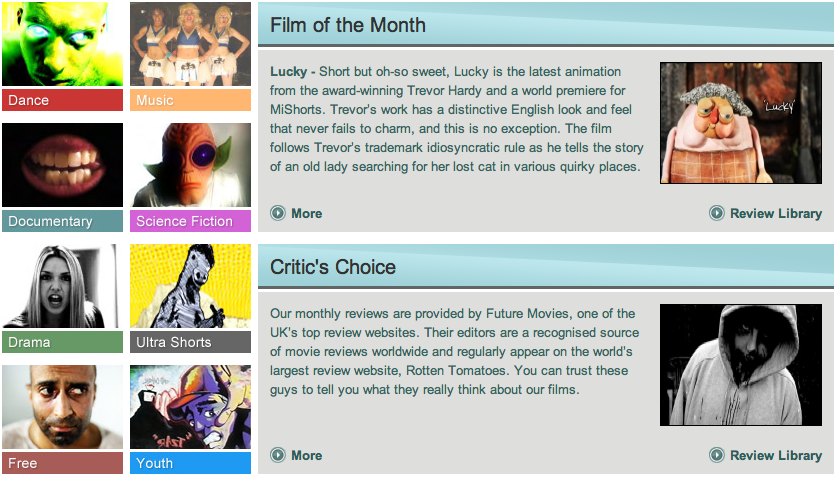 This is important. For years filmmakers like have me have complained about the way the internet offered no distinction between the tiny slices of hand crafted joy that we'd created and wobbly videos of cats on skateboards. If great shorts – and there are many – are to reach the audience they deserve then we need to give them value. The first and simplest step in this process is not giving them away for free.
The harder, more important step is to think clearly about what the audience actually values – and what they don't. Sadly these values tend to be the opposites of what directors and producers are proud of.


How often do you boast about how little your film was made for? How often do you talk about how new you are? How often do you talk about how hard you've struggled to make your film? How much do you talk about the struggle you've had in getting it put on anywhere? In the real world these are not especially powerful arguments for making people part with money, where what matters is cast and genre.
What the internet offers is a chance to sell direct to your audience – but it doesn't change that audience. If I miss a film in the cinema I may catch it online rather than on DVD, some films I may happily let slip until they are online or on a disc, other films never reach a cinema near me and so I am only too excited to find them online and watch them… but these are all films I wanted to see. There aren't films that I didn't want to see that I'll watch online because they're cheap or well meaning.
The decision to axe the Film Council has created a healthy outpouring of talk about where our industry is heading. It's clear that whoever is in charge of the money there is going to be less of it. It is also clear that with the rise and rise of affordable HD cameras with primes (I'm talking as much about the Red and the Alexa as the HD DSLRs from Canon and Nikon) this decline in budgets doesn't necessarily force us into the ugly DV aesthetic of the last decade.
Online distribution, because it offers a way to reach an audience without fighting for space in cinemas, is always lurking in the back of these predictions as a way in which ultra-low budget indies can still fight their corner. I think there's a lot of truth in this, it is a market with an amazing potential. But if you are forsaking the "calling-card" short film for the "calling-card" ultra-lowbudget first feature then think carefully about how you approach your audience. A slew of films that have nothing to recommend them save their cheapness and efficiency or the inexperience of their directors will sink without a trace whether they are released online or in every cinema in the world…
Short or long, fiction or documentary, if you want people to part with their money be proud of what you have created. Small budgets don't have to mean small stories, it doesn't have to be two men in a room moaning about films they've seen. The internet does not change the rules about what's interesting – it magnifies them. If we are to take advantage of the opportunity that this moment brings then we have to be bold and unapologetic. Make films people want to watch, not films that merely feel affordable.