Are you interested in interactive, dynamic, cross-platform storytelling? If so you'll want to join TFI and BAVC at the BAVC Producers Institute for New Media Technologies Public Conference Day in New York City this Saturday!
The conference features a fantastic line-up of speakers covering everything from data mapping, immersive production, gaming, interactive media, mobile tools, Augmented Reality and much, much more.
Come along to find out more about the emerging tools and platforms that are changing the face of filmmaking and empowering social change movements around the world. This is essential stuff for any of you dipping your toes into the world of transmedia and innovative and participatory storytelling.
Tickets are just $75 for the whole day and that includes breakfast and lunch!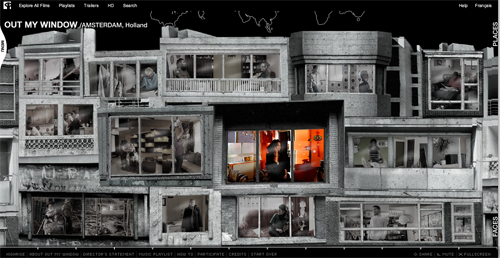 Screenshot from Katerina Cizek's Out My Window