Movie*Slate sets the bar very high and has been out for a while now, so new developers have to be smart if they're going to mark out a corner of the app market for themselves. So it's nice to see that even as a first release The DSLR Toolkit from BGW Labs is well placed to find its own niche.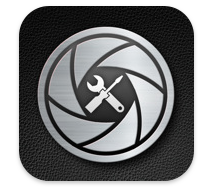 As the name implies, this app sets out to give you a wide selection of different tools which it hopes will be invaluable to your DSLR filming. As with Movie*Slate there's a digital Slate and an exportable Shot Log, but the Toolkit also features a View Finder, a Depth Of Field calculator, a Spirit Level and a handy guide to Daylight times.
The Slate and Shot Log are less impressive than Movie*Slate. To be fair, slates are slates and whilst at first I thought it a problem that this one only ran "time of day" and had no timecode support, this is actually more than fair enough for a product designed for the DSLR, which generally don't make their timecode accessible to other devices anyway. True, Movie*Slate has a clever way of sending LTC Timecode into a DSLR via an audio cable but I can think of only a few occasions when this will be more useful than syncing in post using pluraleyes. Let us not forget price either – Movie*Slate is £11.99 with an additional £29.99 in-app purchase of a timesync pro module to really master timecode. DSLR Toolkit is £4.99 so only offering time of day and knowing that most people will be syncing using the native audio seems perfectly reasonable to me.
The Shot Log is less excusable though. At the moment this is uneditable. A list of slate numbers and timecodes, especially time of day timecodes that don't bare any relation to the timecode on the footage… it's a lot less useful than the Movie*Slate offering. Hopefully this is something that will really start to improve across the next few releases (already the developer is promising export to .rtf and .xls as well as the ability to rate favourite takes, which is often all you actually need do on set).
Three of the four remaining features, the DOF Calculator, the Daylight times and the Spirit Level are less controversial. Even if I do already have dedicated apps for the last two, having them all in one place probably means I'd stop using the other apps. (Though Sun Scout does give a funky augmented reality display of where the sun will be throughout the day, enabling you to pan round the room and see exactly what you'll be getting in a couple of hours time…)
It's great to have all these things in a single place but the really unique feature is the view finder, which is a cracking idea. It offers an instant glimpse through a superbly comprehensive list of DSLRs and a wide range of lenses, all of which you can change with the flick of a finger. Want to see what the frame would be like at 50mm instead of 35mm? Just scroll it up and have a look…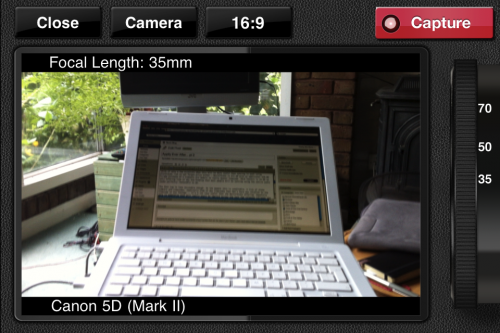 Comparing it with our own 5d and 7d suggests it's very accurate. Though it is a shame that currently the lenses on offer never get wider than 35mm. Whilst that's set to change in future releases, this size is the iPhone basic – so sadly any increase in lens size is of course only possible using a digital zoom effect, which does significantly lower the quality of the image.
Also, as my brother pointed out, part of the very joy of the DSLR is that, as cameras go, it's hardly an inconvenient size. Yes the iPhone is always in my pocket but we both struggled to think of occasions when we'd need a frame perfect view of a location or setting and wouldn't have a DSLR with us. Possibly if you're sizing a shot on set and changing your mind it's quicker to flick the dial on the iPhone than to remount a new lens… Or if you're the assistant preparing the next set-up whilst the camera is busy somewhere else… there are uses but perhaps not as many as first I thought.
But then I'm lucky, Chris and I are DSLR devotees and we have two camera bodies and a full set of prime lenses (and yes you can hire them if you ask nicely) If you don't have round the clock access to the DSLR you're planning on shooting with, if you want to get the feel of different lens sizes in your own downtime, if you want a tool that will help you visualise your film before you've really had time to get in sync with your camera then this is a great little purchase.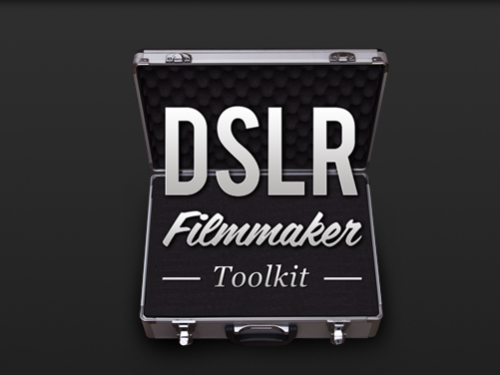 For a 6th of the price of the fully-featured Movie*Slate, the DSLR-Toolkit offers a diverse range of gadgets which are well suited to someone making their first few films. The developer, Richard Savage, is also responsive and keen to shape the app to suit the needs of his market. If you're thinking of buying or borrowing a DSLR that's you, and I urge you to get hold of it and tell him what else you'd like in the kit.