Last year I wrote a blog entry about how we released Way of the Morris, our 64 minute documentary on Morris Dancing, in UK cinemas.
I included a detailed breakdown of the exact amounts we spent. In it I argued that the reasons for self-releasing instead of trying to get a distributor boil down to the fact that if you go through a Sales Agent > Distributor on small scale projects you'll probably never make any money. The basic advice was to get into an A-list festival, generate as much press and online presence as possible so the cinemas start coming to you, do everything yourself, cut EVERY corner possible expense wise, milk your National Press Show and don't bother paying for a publicist. You can read it here if interested.
One year on, we have miraculously got a second feature coming out in cinemas on November 2. We started this film a year earlier than Way of the Morris, and finally finished it just over a year later.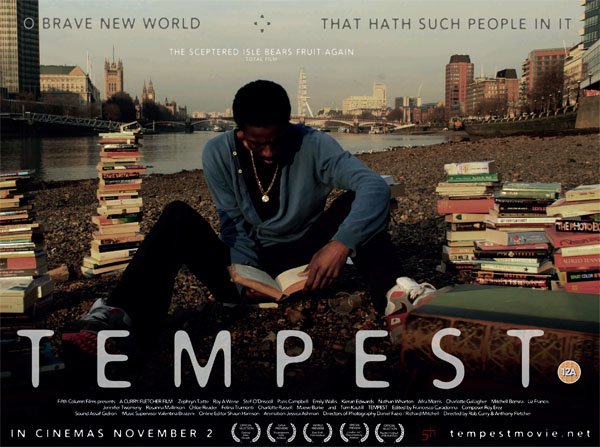 "no">
Going by the rules we set with Way of the Morris, the first thing was to secure an A-list festival place. We were off to a bad start because we'd missed the Sundance and Berlin deadline – our most realistic choice because of the Generation strand. We were pretty sure this was not a Cannes or Venice film (I'm not sure ANYTHING is a Venice film?). We were out of luck on the second tier festivals as well. Rotterdam and SXSW (where Way of the Morris premiered) were already programmed. But we did manage to get it in before the Tribeca deadline. We used the British Council screening, which meant we knew that someone high up would definitely see it! Start by listing your film on their site, then contact them about being included on their list – they screen to the programmers from Toronto, Tribeca, Berlin, Sundance, Busan and some others.
On the last day of selection we got a really long and detailed email sfrom the Tribeca programmer saying we'd been in contention up till then but they hadn't found a space for us. It's the first personal rejection I've ever had from a festival, and was almost as nice to receive as an acceptance to be honest – but it didn't help us in terms of getting the film released. The only option was to either wait around for Toronto in the autumn or revise our thinking. About that time we got an offer from the Galway Film Fleadh, and while it's no help in terms of getting your film released (whatever anyone says there's no festivals not listed above that will be of any help at all with that! unless it's horror now I think about it) there's dozens of other reasons why Galway is a brilliant festival to play at. For a start, they have the best Film Fair in Europe – where you get one-to-one meetings with about 15 distributors, funders and sales agents of your choice! If you've never been, go.
So anyway, that decision made, we had to try to secure a release without any help from the festival circuit. We went direct to the main chain that programmed Way of the Morris, but unfortunately our main champion on the latter film didn't warm to our new one. It was seeming like it was going to be too much hassle trawling round the independent cinemas one by one to try to generate some interest, but just as we were going to give up we got an email from the Curzon programmer saying he loved it and would support it with one-off screenings. At which point we were on! But we still didn't have any online presence because we didn't have any of the coverage that comes with with an A-list festival premiere. So we broke our second rule and hired a publicist.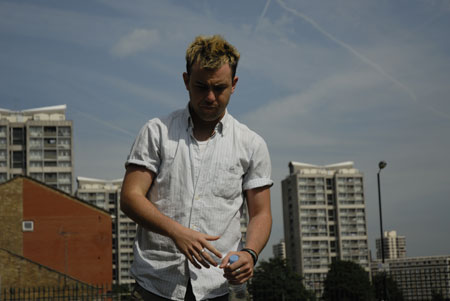 We also had started getting contacted by educational organisations who'd heard about the film. Film Club organise screenings in schools, and Film Education organise something called National Schools Film Week. Their support worked really well for us in two ways. Firstly, it let us get to the youth audiences we'd really struggle to get to see a Shakespeare adaptation in the cinemas. And secondly, it gave us an angle we could approach cinemas with that would make sense to them – alongside commercial screenings they could do schools screenings to students studying The Tempest. And we broke our cheapskate rule again and invested a few hundred quid in a document the cinemas could send around their local schools that outlined how the film fitted into the national curriculum. I think it's fair to say that without this angle we'd have struggled. Which is not a reflection on the film, just a reflection on the fact that you ALWAYS need an angle. With Way of the Morris it was the resurgence of interest in folk, coupled with a very proactive Morris Dancing community who petitioned their local cinemas to show the film. And luckily we had an equivalent angle with TEMPEST. An angle that was hugely enhanced (in a way we could not possibly have predicted) by the play also being the inspiration behind the Olympic and Paralympic opening and closing ceremonies!

So anyway, with the Curzons in the bag, and a release date of 26 October set to directly follow National Schools Film Week and a gala premiere of the film at the first Shakespeare Film Festival in Statford-Upon-Avon, we started contacting cinemas. To some extent, all the work we'd done releasing the previous film was of no use, as it was primarily rural venues with older audiences that programmed it – and this was categorically an urban film. But we slowly started to build up the venues – Sheffield instead of Tewkesbury, Bristol instead of Belper. And we had a lot more London screenings than with the previous film. It soon became apparent, however, that we'd probably chosen the worst week of the year to release in. With school holidays over and winter setting in, all the big films of the year were lined up for release, and we had to fight with them for scraps of space. Worst of all, the new James Bond was coming out THAT WEEK – and in lots of cinemas it alone was playing on half their screens! We were forced to move the release one week later just to get any space at all, but I think it's safe to say that if we'd released in September, as we did with Way of the Morris, we'd have got a lot more screens.
Two new developments that stung us a bit. Firstly, almost all venues could now accept DCPs – which was great. BUT – the ones that couldn't generally wanted Blu Ray instead of DVD, which was an extra cost. And the ones that did now charge a VPF – Virtual Print Fee – for every screening. Roughly, this is £50 odd for a single screening, or £500 for a week run. In the normal scheme of things, you get a £100ish guarantee from any cinema that books you, which covers you to courier them a DCP, and print and post them an A0 quad poster. With the VPF on top, you're in a position where you could actually LOSE money by accepting a booking. I'll do a separate blog on VPFs when I get a minute (it's a minefield!) – but the short solution is to avoid them by only to contacting cinemas on this list.
And finally for now, if you want to see the film, visit tempestmovie.net!
New tips:
1. If you have a charity in any way involved in the production you can get 70% off BBFC certification (one of the biggest expenses)
2. SMP Group in Wapping do A0 posters for £14 a copy (including small runs).
3. We still use DCP Foundry for our DCPs and Edithouse for our DVDs/Blu Rays.
4. Edithouse have some thin dvd cases that you can put a regular first class stamp on.
5. Avoid VPFs by focusing on DSN screens.
Things I have learned:
1. There is life beyond the A-list festivals.
2. It's easier to release a sub-90 minute doc about Morris Dancers or Youth Theatres than a glossy drama with TV names.
3. Know your angle – preferably before cameras start rolling!
4. Don't release in October-December
And
5. Don't fuck with Bond