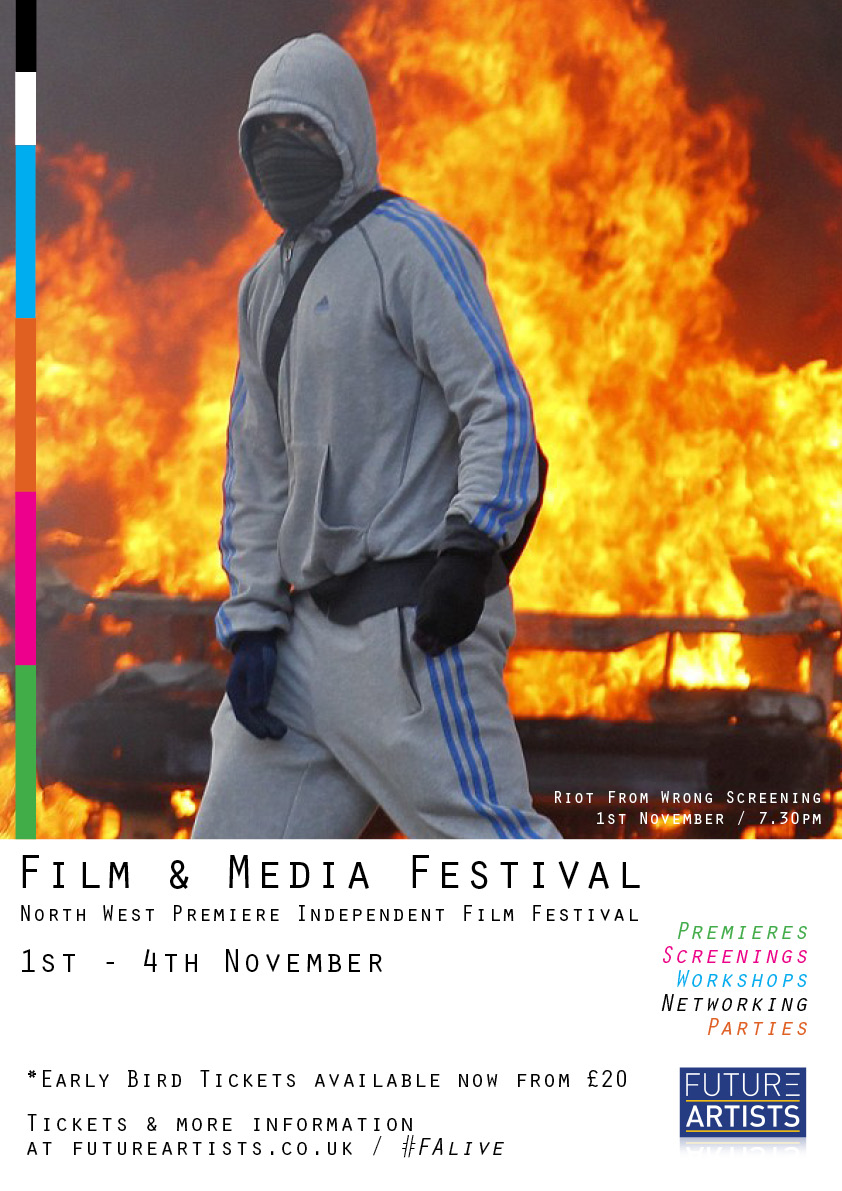 Future Artists' Film & Media Festival ~ Thurs 1st-Sun 4th November ~ The Black Lion
, Salford
Get your FREE Ticket here   

Future Artists' Film and Media Festival is a collaborative project, bringing together a selection of both emerging and established entrepreneurs in the industry. Its aim is to explore how the next generation of media creators are breaking new ground in digital storytelling and to celebrate the rise of underground DIY culture through film and media from those who are pushing the boundaries. 
There will be two days of workshops, screenings and panels, giving people the knowledge and confidence to become successful, independent film makers. The regional premieres of Last Shop Standing, Press Pause Play and also Call Me Kuchu  will all take place during the festival. Plus there will be a special screeing of Tiny Furniture, produced and directed by Lena Dunham ~ the creator and star of the HBO series Girls (nominated for 4 Emmy Awards in 2012).
Industry workshops will take place throughout the festival, hosted by Creative England, Distrify, Dogwoof, Pip Piper,Indiegogo, Smith & Smith PR and The Sharp Project's Susan Woodward OBE.
Future Artists' Film & Media festival has been curated by Mark Ashmore, who has been making and producing films for 10 years. Mark is the co- founder of Future Artists ~ a new wave film studio which focuses on DIY culture and the power of networked communities. 


'The music business has gone through a complete revolution in the last 5 years and film is now going the same way. This festival will be about capturing the moment of the film revolution; showcasing exciting new work; and casting aside the 'old' outdated Hollywood system!'
(Mark Ashmore)
.