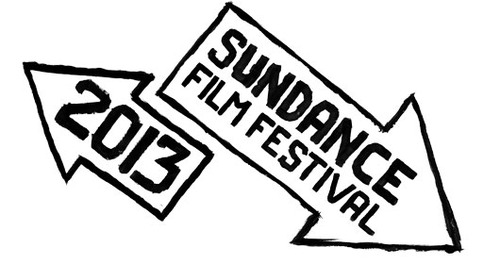 Hi Shooters,
We've been keeping an eye on the Sundance Film Festival updates and if you have been too, then I'm sure you'll know Sundance have released their 2013 film festival program. Since 1985 Sundance film festival have been introducing films to new audiences and launching new voices within film. With the next festival taking place in Park City, Utah from the 17th – 27th of January, it's bound to be a repeat of the festivals previous success. We've had a look through the chosen films and are pretty chuffed (to say the least) that several Shooters are involved with the festival this year.
The Short Film Programme is showcasing nine films made by Shooters. The International Narrative Short Films selection includes Fyzal Boulifa's film The Curse, Jonah by Kibwe Tavares, Scrubber by Romola Garai and Mahalia Belo's film Volume, which also won a BIFA for best short film. Having all been made in the UK, these films are a great representation of the filmmaking talent on this side of the pond.
In the U.S. Narrative Short Films selection is Shooter Michael Tyburski short Palimpsest, Michael Tyburski was also co-screenwriter on the production. Shooter Eva Weber's film Reindeer is being shown in the New Frontier Short Films, this selection has been described as an 'Electrifying celebration of innovation in filmmaking' making it one to keep a watch on. The Event directed by animator Julia Pott, a past winner of our Film of the Month competition with her animation Howard, will be played as one of the Animated Short Films. As well being showcased at Sundance, The Event was commissioned as part of Channel 4's Random Acts.
Screening in the Documentary Short Films collection is You Don't Know Jack by Shooting People Patron Morgan Spurlock, director of The Greatest Film Ever Sold, Supersize Me and he has also judged our Film of the Month competition twice. You Don't Know Jack follows high school sophomore Jack Andraka, who has created a new test for pancreatic cancer. Also to be shown is Hilke Schellmann's challenging short Outlawed in Pakistan, which follows the struggles of a young Pakistani teenage girl as her experiences bring to light the flawed criminal-justice system she has to face.
The U.S Documentary Competition will be playing 16 American documentary films, taking part are Shooters Martha Shane who co-directed the documentary After Tiller, and Michèle Stephenson who co-directed American Promise. Both documentaries tackle intimate and testing topics and are premiering at this years Sundance.
Who is Dayani Cristal? Is one film out twelve that are being shown in the World Cinema Documentary Competition, and this screening will be its world premiere. Directed by Shooter Marc Silver, Who is Dayani Cristal? Documents the real-life impact of an anonymous body in the Arizona desert. The dark, coming-of-age, comedy Newlyweeds by Shaka King, who worked as Director and Screenwriter on the production will be played during the festivals NEXT section. NEXT has been created to display films with bold and inventive approaches to filmmaking.
Charlie Victor Romeo brings six real life airline emergencies transcripts to screen, in an award-winning theatrical documentary. Co-directed by Shooter Karlyn Michelson, Charlie Victor Romeo will be screened during the festivals New Frontier section, which shows films that experiment with and expand cinema by using film, art and new media technology.
Finally, in the Sundance Spotlight selection is this years Sightseers, which also made it into our Best Films of 2012 list. The black comedy is directed by Shooter Ben Wheatley and written by its stars Steve Oram and Shooter Alice Lowe, who during the film embark on a romantic – yet slightly brutish, country caravanning trip for two. Alice Lowe has also made it into our finalists for Film of the Month a handful of times over the last few years.
In 2012 we had 56 Shooters taking part in the festival overall, spread across lots of different areas of crew and cast members. Congratulations to everyone taking part, and we look forward finding out which other Shooters have been involved in the filmmaking process for the films in Sundance 2013.
Xenia
SP