HI Everyone,
Great selection of shorts to kick off FOTM for the year. This is what the filmmakers had to say about their work.
Boxed Man by Merlyn Haycraft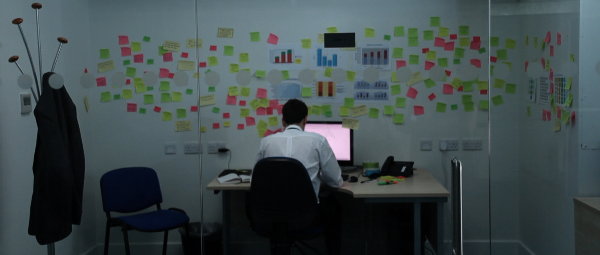 Boxed Man is an ultra short film which derives from a simple concept of how humanity can become boxed into their own lives, with technology, office blocks, and packaging taking over our living space. I originally came up with the idea while still at film school. I'd wanted to do something that relied on strong visuals, a voice-over and very fast cutting. Then after living a rather boxed in life and feeling very oppressed for the first five months the year, I decided to develop the idea again, but as a short film.
The film has so far resonated with a lot of people and I get messages from all over the globe about it, which is really nice, as it shows that the story is an everyman story around a very universal theme. I am really happy to have it participate and compete in Shooting People's Film of the Month. It really means a lot to me, as I always intended for as many people as possible to see and hopefully enjoy the film.
Deriva/Adrift by Angel Tirado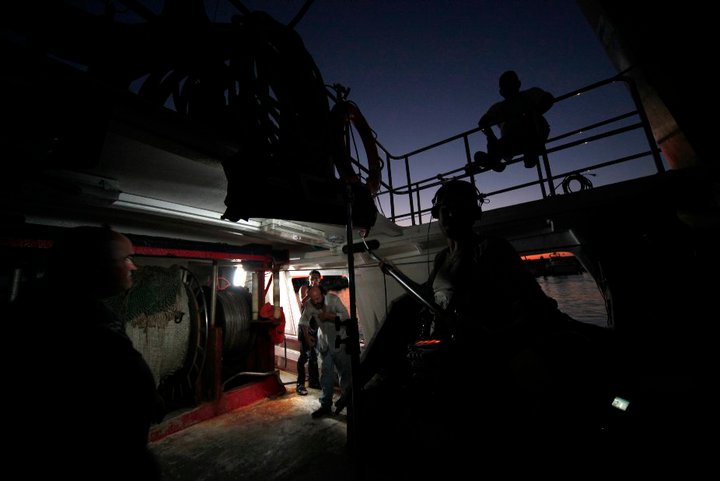 Romantic Hideaway  by Kawita Sareen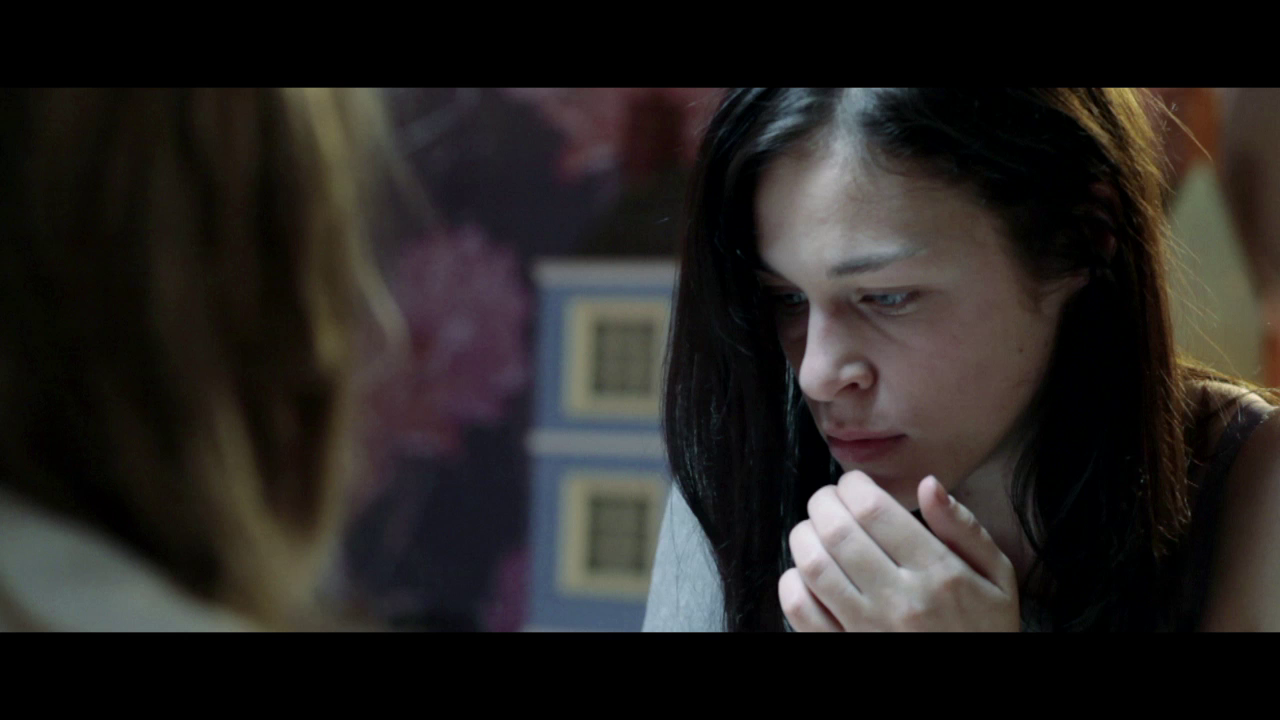 I first heard about the 50 Kisses competition in the middle of 2012. Not sure quite how I stumbled upon the competition but as soon as I read about the initiative I knew that I wanted to be a part of it. 50 Kisses is the world's first crowd sourced narrative feature film to be released in 2013. It is an initiative which is run by the London Screenwriters' Festival (LSF) who believe that screenwriters and film makers can create opportunities for themselves. The competition started with a call out for a 2 page script for a short film to be set on Valentine's day or night and with one kiss in the film. The competition was global so script writers from across the world submitted their work. From this, 50 winning scripts were chosen and the competition entered the second stage. Film makers across the world were given the opportunity to direct one of these films and earn themselves a feature film credit on IMDB.
Having shortlisted 3 films I eventually chose "Romantic Hideaway". I felt visually we could tell a great story and the screenplay by Kulvinder Gill is cleverly written. It was a screenplay that stood out from most of the others as it hooked me in from the word "Go". Whilst I was reading it I imagined how I would shoot the scenes and what kind of music I could use. The characters had a clear arc and there was so much that you could do with it in terms of interpretation. I also loved the final reveal in the film not to mention that it was a difficult screenplay to shoot (several scenes, a struggle and a remote location) which I accepted as a challenge.
I found my entire cast/crew from Shooting People so a big thanks to them for connecting me with such wonderfully talented people. Thank you to Kulvinder Gill for his amazing script because without a strong script there is no film. My lead actresses Kirsty Averton and Kristina Linder both put in an amazing performance which was hard to maintain over 2 days, however, they both nailed it. Also thanks to Chris Pollitt the DoP who did great work with lighting and camera on a shoestring budget and thanks to Kris Kumar my 1st AD for holding the fort. In terms of the location – well I made lots of cheeky phone calls to estate agents before I found the "house on the hill", after all, if you don't ask you don't get!
Postproduction was exciting yet difficult as we had to sit through hours of rushes condensing 2 days of hard work in to just under 4 minutes whilst still keeping the narrative flowing. I'm from an acting background so to be working behind the camera was a massive learning curve for me. I learnt something from every one of my crew members/actors and yes, there are things that I will do differently next time round. However, more importantly, this experience has given me that burst of energy now to go on and make more films. I'm not sure how the film will do and what lies in store for it; for me though on a personal level it has been an incredible journey and achievement because at last I've done something about my dream instead of just thinking or talking about it. Juggling it with a full time job isn't a problem, because where there is passion, desire and a will, nothing is impossible and I'm already thinking about the next project – maybe I might write, act in it and direct it too. After all, no challenge is too big!
And finally I would like to thank everyone, cast/crew, family, friends AND all those people who have watched/supported and/or voted for the film. Without you all the film wouldn't be where it is today.
Choke Mate by Andrew Harmer
Choke Mate is a short film about love, chance and sacrifice. In a post-apocalyptic world two nameless characters battle to survive but in the brief moments in-between air raids their friendship and love has a chance to grow.
Choke Mate was made in (just over) 48 hours and during our Kickstarter campaign for our first feature film The Fitzroy.
Halfway through the campaign we were concerned about making our target – to be honest it didn't look like we would! We came up with the crazy plan to make a short film based on the world of The Fitzroy. To make it even harder we decided to give ourselves just 48 hours to do it!
We wanted to show people what we could do in two days, with no money – imagine what we could do if we had, even, a tiny budget!
We were also eager to give something back to our supporters so we opened the film up to them. They suggested one-line stories, the location, a key prop and eventually even the title. We ended up with…
Story: 'As an air raid siren sounds two people play chess for the last gas mask.'
Prop: Snow globe
Location: Beach (we were hoping they'd choose 'A House' as we shot it early December!)
It was our challenge to make those elements into a short film.
And that was how Choke Mate came into being. We're really pleased with how it turned out and it has a very special place in our hearts…. and The Fitzroy reached it's target!
If you would like to know more about The Fitzroy please check out www.thefitzroy.com and sign up to the newsletter.
And this is the Kickstarter campaign. http://www.kickstarter.com/projects/1538713376/the-fitzroy
Andrew Harmer
(Director)
Under The Rug by Jack Levy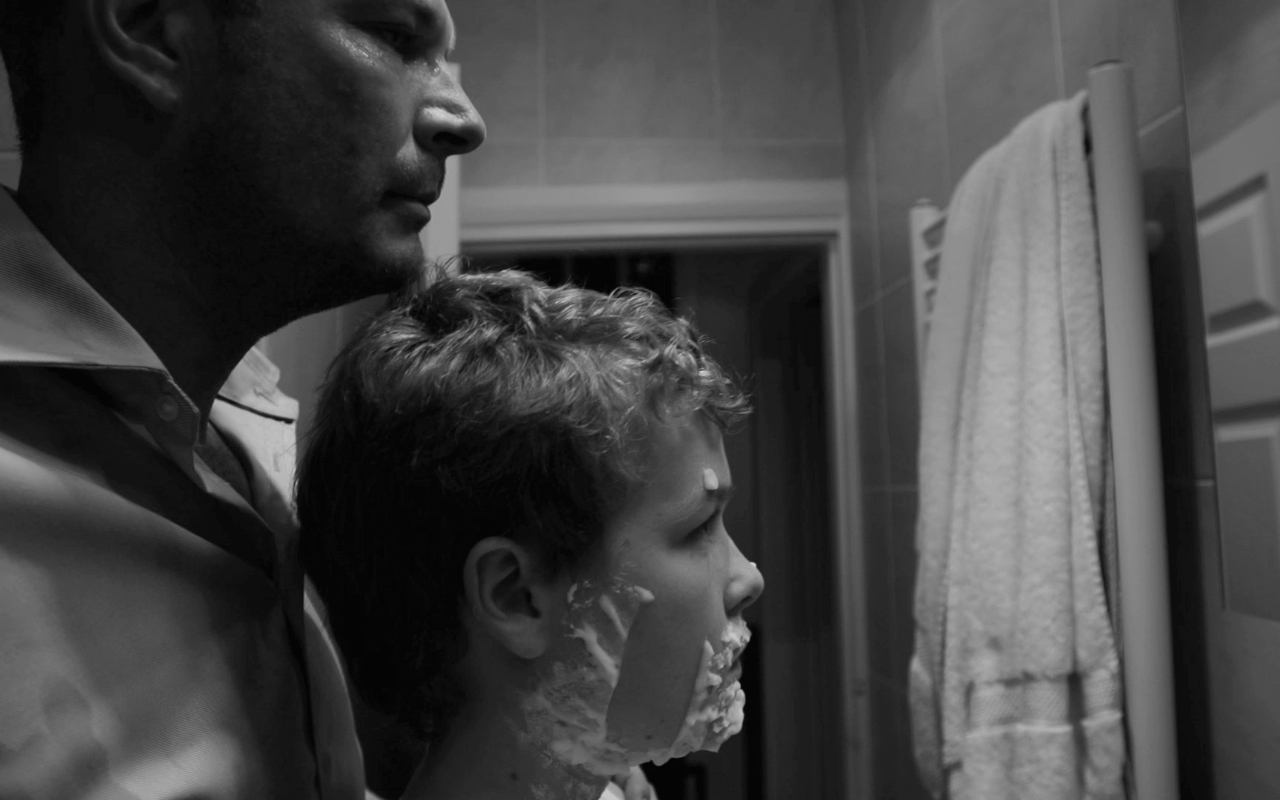 A coming of age story dealing with the themes of guilt, responsibility and redemption. A father makes a tough decision to try and protect his son, but can the son live with his decision?
My parents were going away for the weekend. I asked if I could borrow their house for two days to shoot a film. They reluctantly agreed and it was suddenly all hands on deck to try and get everything ready for their departure date.
I had had the idea for a couple of years about a man who walks into his home to find that a terrible accident had taken place – a child had died and it was possible that his son was responsible. I wanted to ask the question; "How far would you go for someone you loved?". As I was quickly rewriting the script to have it ready for the shoot I realised that the interesting viewpoint wasn't in fact the father's but the son's. I didn't want to deal with the practicalities of a man hiding a body and dealing with the police, rather I wanted to tackle the emotion and guilt of the son who is left behind in the house.
We shot the film in two days, with a crew of five and no budget whatsoever. As this was the boy's first ever film and the father was just played by a friend of mine, I knew I had to keep the dialogue down to a minimum and tell the story as visually as possible.
To be in the Final of the Shooting People Film of the Month competition is a huge privilege and I'm keeping everything crossed that as many people like my film as possible.
Detour by Kodjo Tsakpo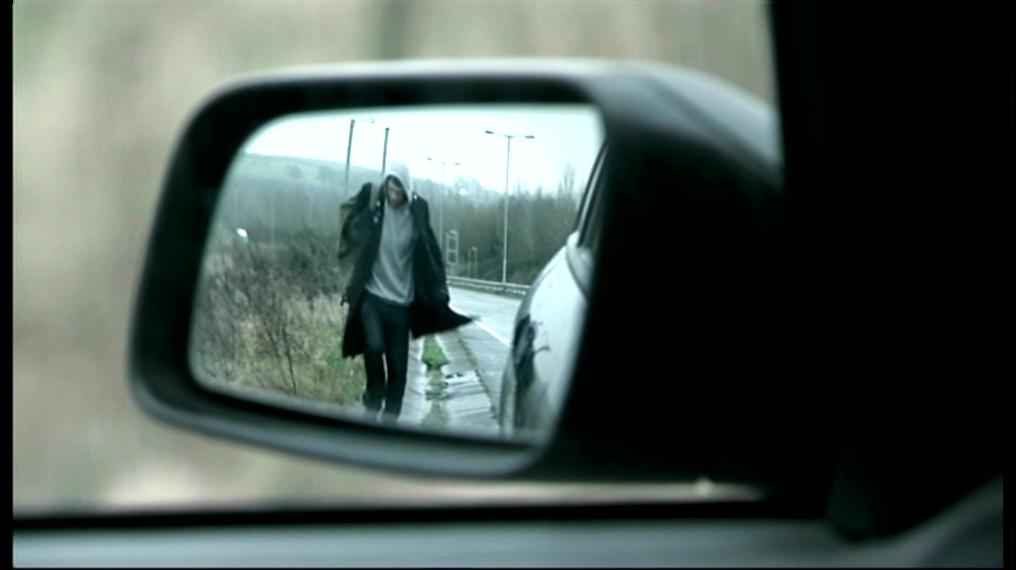 I discovered Detour on Shooting People's Script Pitch Network in 2005 and it quickly became something I'd have been bitterly envious of not making. The concept was high and the narrative was complex, mysterious and relatable.
Developing the script over three years (two before commissioning and a year after) was both a frustrating and, sometimes, triumphant balancing act. However, the ample development period and a supportive development team, lead by Script Editor, Abigail Davies, ensured that the shooting script was as lean and focussed as our best efforts would allow.
After casting three fantastic actors and assembling an excellent and experienced crew,we shot the film over four bitterly cold days in January 2008 and had it scored, graded and locked by March. It premiered at the American Black Film Festival in Los Angeles the following August and won the Best Short Film at Screamfest LA a month later. Official selections followed in Berlin, New York and Mexico.
Detour's a project I'm immensely proud to have collaborated on and, at the very least, I think we achieved what we set out to do – avoid using the short format as merely a twist- delivery vehicle and offer up something satisfyingly ponderous that
we'd be chuffed as chips about years later.
Kodjo Tsakpo (co-writer & director) – Jan 2013