Hi Everyone,
The filmmakers on our leaderboard this month have written a few words about their films for you to read.
Nothing Ltd – Kyle Eaton & Daryll James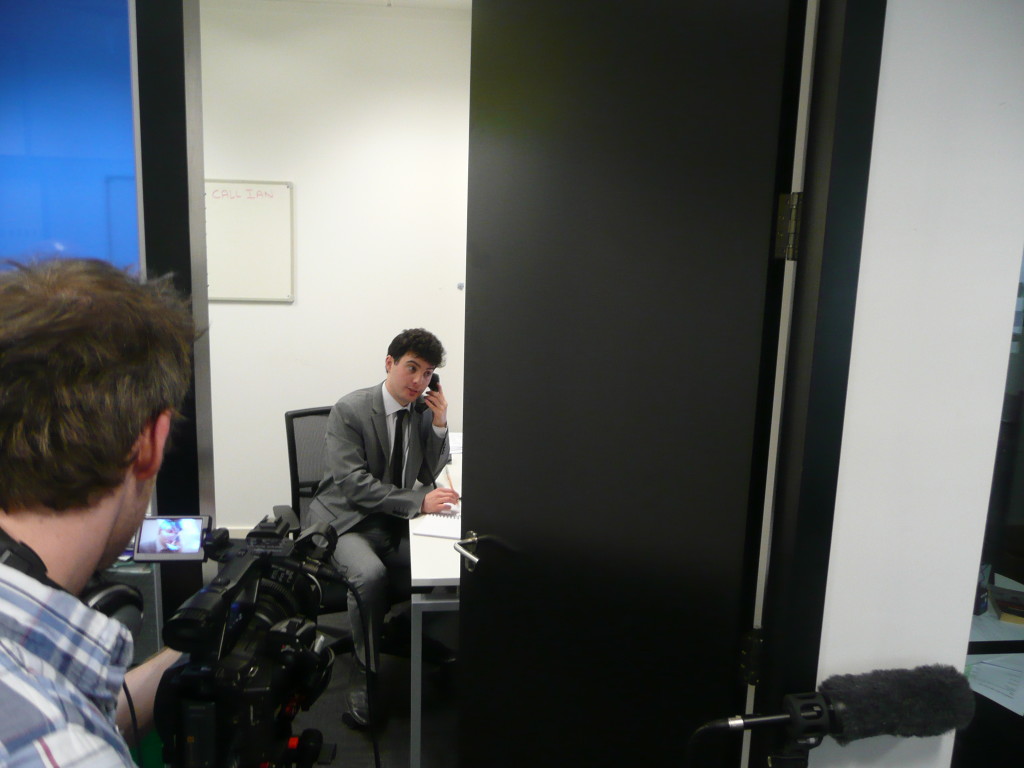 Nothing Ltd. came about in the summer of 2009. A few months
prior, Matt Lucas had agreed to direct a sketch for us based on a
character he liked in our first live sketch show. Long story short
it was decided that we would shoot two sketches in one day; the
original sketch and this. Matt had written the idea of Nothing Ltd.
but it didn't have a punchy ending, which we all felt it needed. So
we added the revised punch line, which you see in the final cut.
The production values for both sketches were very high and
we had some incredible talent helping us shoot them. As both
sketches were 'Funny or Die' UK exclusives, Hat Trick Productions
assigned the crew. So obviously we had Matt Lucas directing,
we also had James Serafinowicz (brother of comic Peter
Serafinowicz) producing and Andrew Gaynord of Rocket Sausage
as the DoP.
Nothing Ltd. was given a two-hour window on the day to shoot,
and we kept to it. We were at Hat Trick offices for 07:00 and
by 09:30 we were on the road to Stoke Newington to shoot the
second sketch. The office used was that of the head of comedy at
Hat Trick Productions, so we really did have to be out in good time
as he was keen to get in to work!
As is Eaton & James' luck, these were the last ever 'Funny or
Die' UK exclusives made, and the second sketch shot; 'Janet',
never officially saw the light of day (except for on our channel).
Although it ended on a slightly sour note, it was a fantastic day and
it produced two sketches we're very proud of.
Laura Poitras Documentary – Jamie Kennerley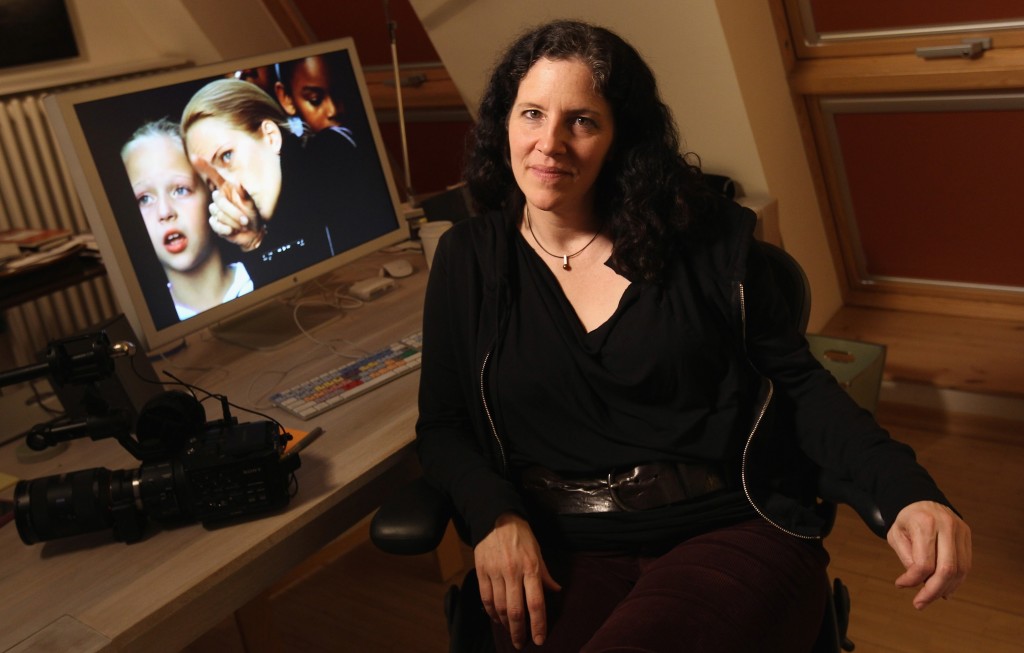 Laura Poitras joins the ranks of filmmakers like Michael Moore – fast become labelled as enemies of the state because they seek to uncover the illegalities behind much of their government's actions in the 'war against terror'. Whilst Moore's celebrity probably serves to protect him a little, Poitras suffers constant harassment by US border agents, often having her computer and reporters notes confiscated. She now has to work pretty much from secret locations – so much so I can't even say where we conducted the interview with her! This short looks very briefly at Poitras' work (which is much more extensive than a three minute short doco could ever hope to capture!). But still, I hope that it might allow viewers who have quite probably never even heard of Poitras a glimpse at the work of a really important modern documentarian. In fact, the film was made as recognition of Poitras being chosen as one of the 23 MacArthur Fellows for 2012. The MacArthur Fellowship (also known as the Genius Grant!) is an award given to US citizens – in any field – deemed to punching well above their weight creatively, and whose life and work would be helped by a half-million dollar grant. Which, by any standards, is a pretty encouraging phone call to get, huh?! When we met, Poitras was so incredibly happy to have her had work recognised – and essentially her life changed – in such a positive way. To be honest, all the formality of setting up lights and multiple mics as we do for formal sit-down interviews felt pretty fake around someone whose own work is pretty much the antithesis of those formalities! But, I hope we managed to create a nice little film that does Poitras justice in other ways.
Carpool – Alexander Gudmestad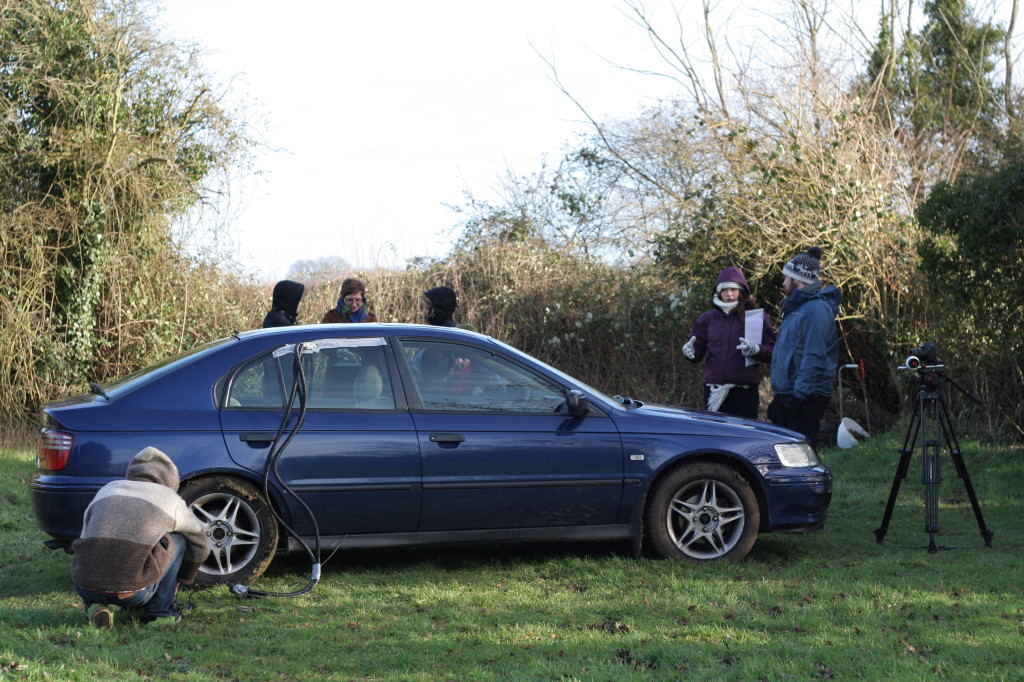 Carpool is a short film about two men meeting in awkward circumstances in the wake of the financial crisis. It's a story about passion, environmentalism and broken dreams. But more importantly, it's a story about suicide.
With next to no budget, a micro crew of film graduates and students shot the film in less than eight hours on a cold and windy day in January 2012. It was nominated for the Descent Exposure Award at the 2012 Cornwall Film Festival, and screened at The British Short Film Festival in Berlin this winter.
I entered Carpool into Shooting People Film of The Month because it's a great opportunity to get it seen by fellow filmmakers, and it's very exciting to be in the final.
I hope you enjoy the film.
Emma Dove – Sublime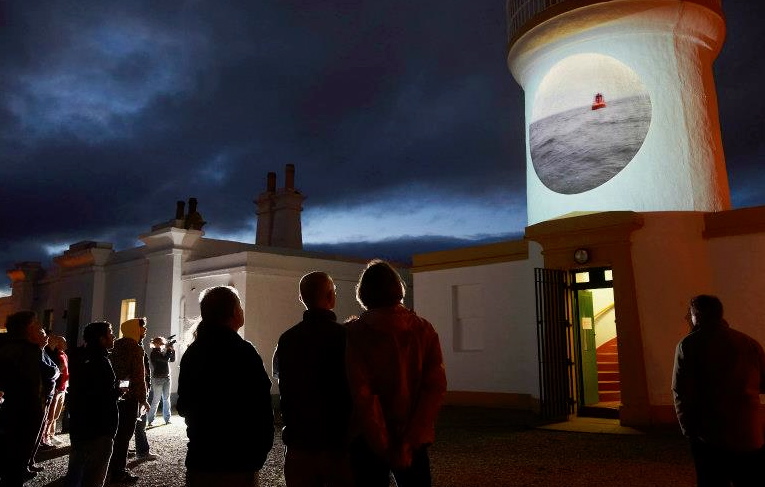 'Photo: Ewen Weatherspoon'
Last summer, visual artist Stephen Hurrel and electronic musician Mark Lyken spent 4 months on a 'Bio-Acoustic' Residency at The Lighthouse Field Station in the Highlands of Scotland. Working alongside the Field Station's Marine Biologists (and from a studio within the Lighthouse itself), Mark and Stephen developed work that considers the parallels between marine mammal and human senses; in particular how sound and light within the physical spaces we inhabit affects behaviour.
The result of their stay was a week-long exhibition at the Field Station, which included film and sound installations and evening projections on the Lighthouse exterior.
The documentary provides insight in to the experience and outcomes of the residency itself, and also explores the possibilities that arts/science collaborations can offer from the perspectives of the artists, scientists, curators, commissioners, and the public.
It was through my graduation film, On Another Note, being featured in last May's Film of the Month that I was contacted and commissioned to make Sublime – my first commission as a freelance documentary filmmaker. For me it is really a direct testament to the importance of networks like SP for filmmakers today, so hat's off to Shooting People – a very big thank you from me.
I hope you enjoy the documentary, any and all feedback is much appreciated.
Awfully Deep – Daniel Florencio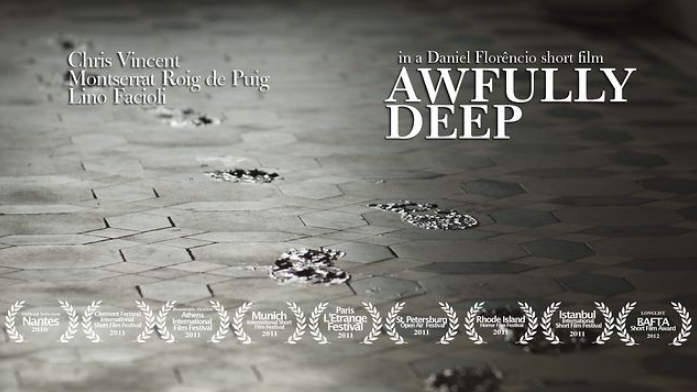 Awfully Deep was my first narrative film, and it evolved from an idea that I had while on the tube, right after the crash of 2008. The film's theme is how people, society, us, are so immersed in our daily routines, in little consumerist habits and unimportant things, that we forget to look at the real state of the world.
The film shows the daily routine of upper middle class family in Britain during some "fantastic" events, when a lot of brown, doughy, stinky stuff start appearing on the streets. The film lacks a traditional character arch, but rather, explores an idea that relates to all of us.
The film was shot in 3 days in Tooting, on a location, and we had a FANTASTIC TEAM involved. It did quite well in the festivals, mostly abroad, it went to Clermont Ferrand, Athens Ohio, Munich, Istanbul and in Britain was longlisted for the BAFTAS, but we didn't get a nomination.
Currently, me and part of the same team involved in Awfully Deep are pre-producing our 
FIRST FEATURE FILM, 
 called "Chasing Robert Barker". We are 
currently crowdfunding
 it so we finish our finances. This is a psychological thriller, that tells the story of a Paparazzi photographer in London on his chase for a celebrity, before the wake of the phone hacking scandal. This is the link for the campaign, and we're looking for support and more backers: 
http://www.kickstarter.com/projects/489797329/make-chasing-robert-barker-movie?ref=7kfdt2
The Deal – Ian Gathard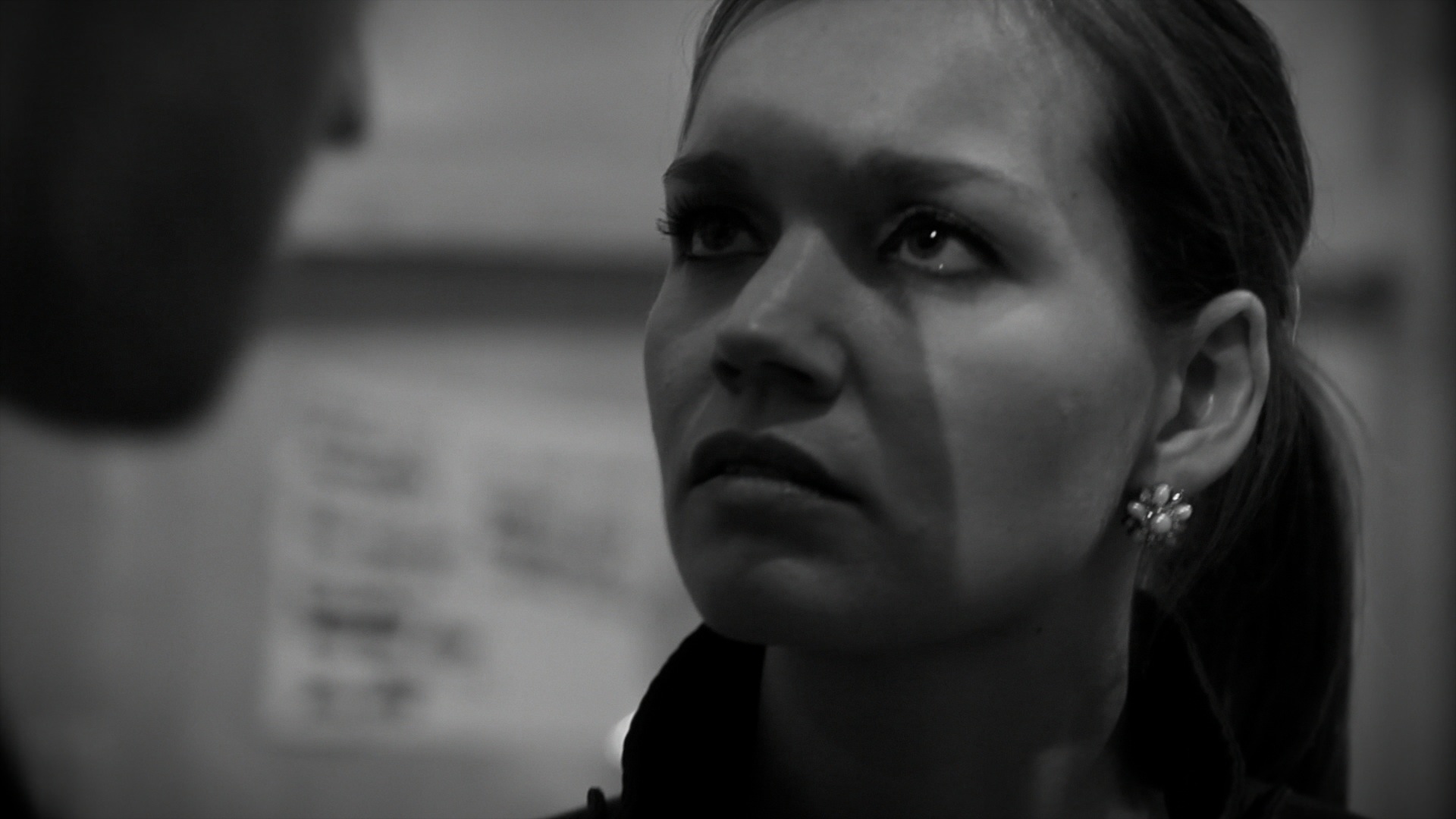 The deal is a short thriller based around three people. I don't want to give too much away as I want you to see it with no preconceptions.
Though, I think its only fair to warn you that there are moments of violence.
I wrote the script one evening and managed to borrow a warehouse for 5 hours a few days later (thanks to Aly Williams for that). As a team of friends made up of 5 crew , 3 actors and absolutely 0 budget,  we put together this short.  This is one of the first shorts I have made, and the first short I have uploaded to Shooting People.  I was Writer, Director, 2nd camera Op, and editor.
So far we have had a great response and some really helpful comments; so please leave feedback and support our film.  My main goal was to make this short film tense and entertaining, and hopefully you think that I have.
Thank you so much to everyone who worked on this film, and to everyone who has helped us get to this stage of the competition.  We really appreciate it!
Thanks,
Ian
The Tap That Dripped – Simon Dymond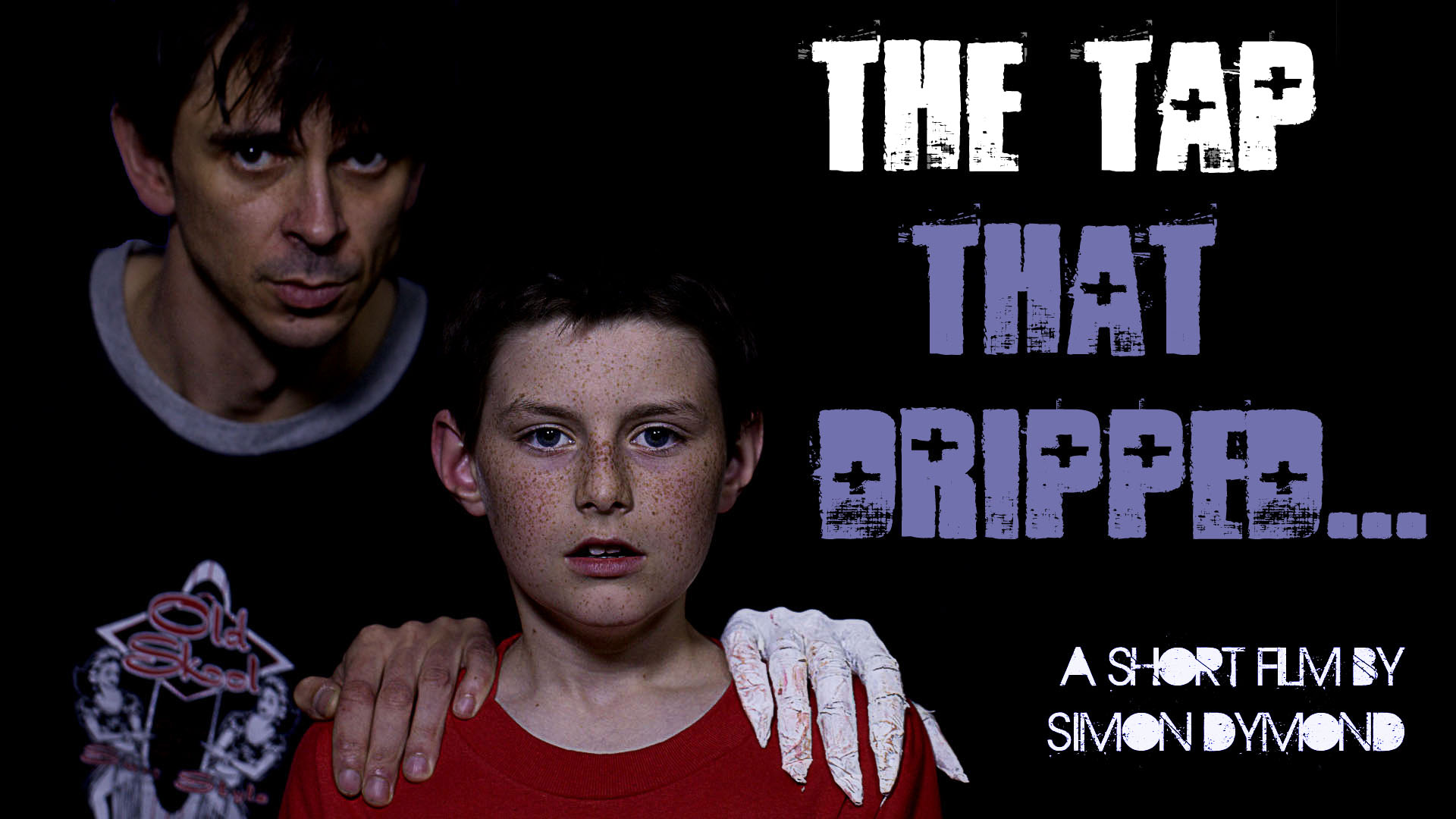 Where do I start? TTTD was the first film that I wrote and directed after having graduated Uni. I didn't take the film school route, opting instead for a degree in Fine Art. I had made a whole bunch of shorts and a micro budget feature whilst at Uni but the technical quality of these films was seldom any good. I was determined to make something that actually looked and felt professional so I set to work carving the simplest set up I could think of so that I could concentrate on getting it right. From this, TTTD was born.
It took us 2 days to shoot and cost around £200 give or take – most of that money was spent on getting the location to look the part and food for everyone on set. It was my first time working with Production Designers on a film and I have to say that they made a world of difference. The location is actually a very cheap, small, grotty post-grad bedroom, but after they had finished with it, you really couldn't tell. All the camera equipment was kindly provided by our DoP Crash Taylor and the lighting (LED panels) was donated by Calumet Photography.
After the actual shoot, the film took much longer than expected to go through post-production (as they often do) and the project ended up on hiatus for about 18 months until I decided to revisit it recently. My reasoning for this was a feeling of indifference towards the film. It looked nice and the performances were good, but the passion for the project died. If there is one thing I could recommend to any prospective film maker, it would be to never try and do it all yourself. It's exactly what I did and precisely why the project took 18 months to finish. If you're trying to edit, sound mix and colour grade your own film then you will burn yourself out and end up hating the material. As soon as I got a sound editor and composer on board, I suddenly had a new energy for the film and it took less than two weeks to get a final cut online.
The response so far has been great and we're all really excited to see TTTD in the final round of Film Of The Month.
'Witches Brew' – David Lilley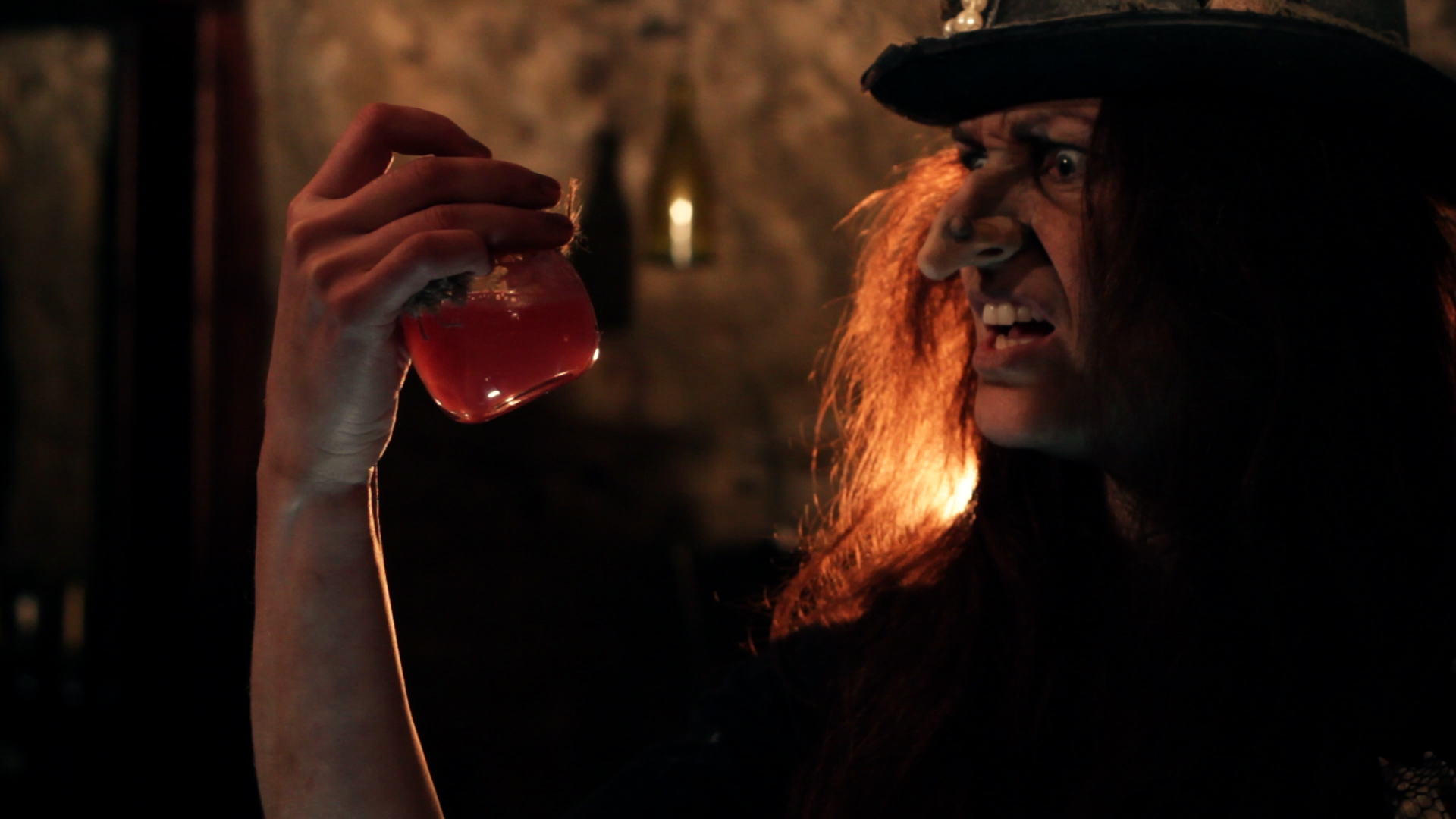 'Witches Brew' was made for the Reed short film contest and looks at the theme of ambition.  Isadora and Rosina have their eyes on the prize and wish to create a potion which will help them take over the world, Selena is just interested in chasing boys.

I've worked with Anna, Sylvia and Jacky before and wrote the script with them in mind. I wanted to make something that was simple in style and, having three talented actors in place, led by their performances.

We shot 'Witches Brew' in a day in a restaurant in the centre of Nottingham on a minimal budget.  The location was a real find, with part of the restaurant being set into the Nottingham caves. This meant we had to minimal set dressing to create that wonderful witchy look.
'Witches Brew' is the second in a number micro shorts we're making with a fantasy/fairy tale element to them.  I'm a big fan of classic fairy tales and I think the micro short format is a great way of telling new tales and using the internet to get them out to an audience.