When a script is finished and you sit back and announce, "done" nodding in jubilation (and relief), there's a brief moment when you think forward. Someone's going to be saying these words; a morphing, 3-dimensional breathing person that can only exist because you've written them. And first impressions count.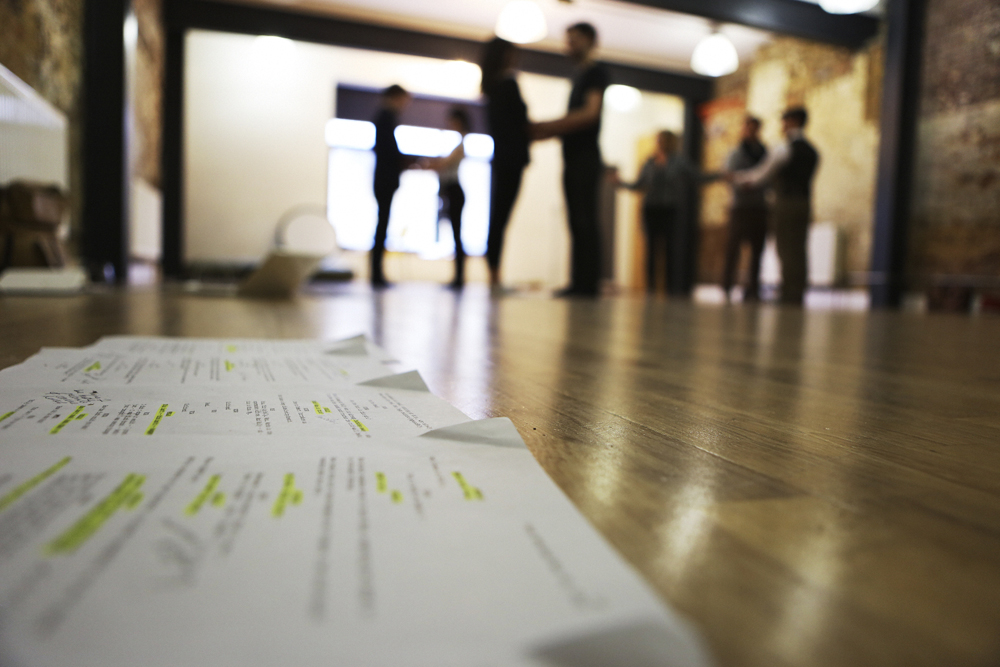 [Photo by Lenka Rayn H – www.lenkaraynh.com]
Rehearsals are crucial to get the momentum going on your film (or anything performance based to be precise). We can't simply expect actors to rock up on set, take off their coat and deliver all the nuances and subtext in the words at the drop of a hat. There needs to be a primed discovery into the character, their interaction, the reason they're saying what they're saying and the words they're not.
The general appeal of the rehearsal room is that it's a safe environment to fly, and more importantly flail. What is done behind those closed doors is thrown around the room, coaxed into tangibility and cherry picked for your pleasure. You're getting the Best Of while we've sifted through the back catalogue. But the journey is thrilling and all-encompassing. It's where the sparks of your hard work come back to singe you as a reminder of what you set out to do. A bit of pleasure, a bit of pain. And when it works it really does sing out at you.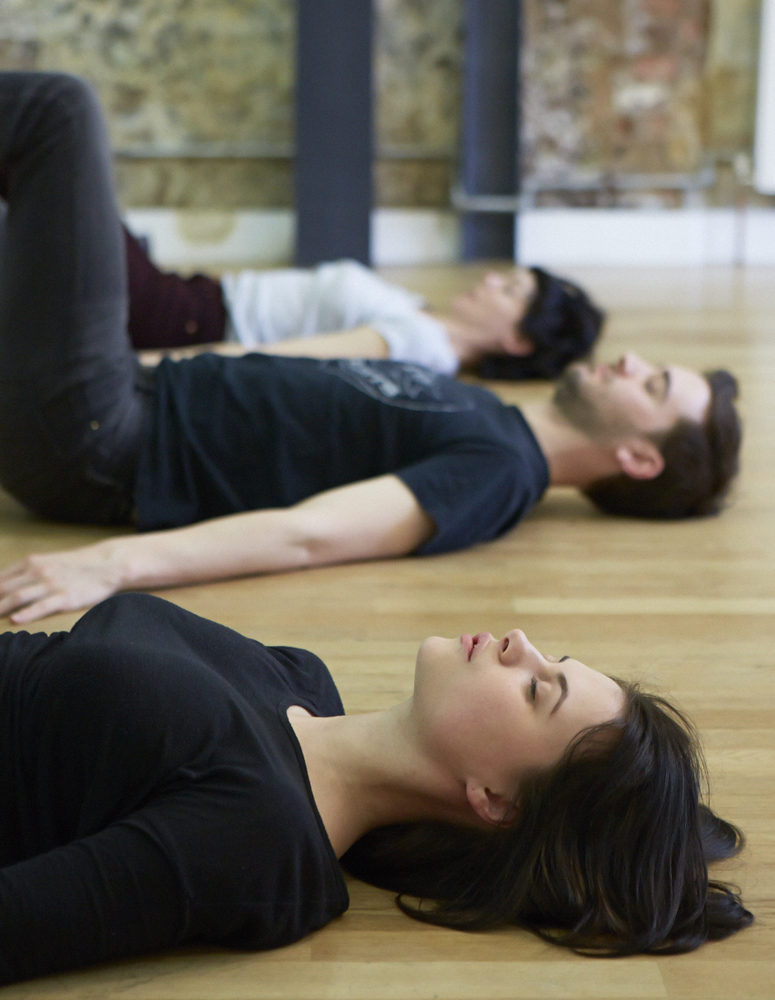 [Photo by Lenka Rayn H – www.lenkaraynh.com]
During our week of rehearsals our principal cast members not only met, but brought with them the wealth of their talents and the comforting ease of being utmost nice folk. There's no disguising that Nina Forever is an intimate and physical film, and the collective approach to the story has been exciting to see unfurl. We had friend and previous collaborator Quinny Sacks in to help with choreography and generally loosen up the limbs to get in touch with the physical element of the characters. Watching the principal cast members, both Blaines and DoP Oli Russell be taken through an all shaking salsa dance routine was extremely unique. But then again so is the film. Collectively we've all got to be in tune with the fluidity of the narrative, to know the limits and the steps of the tone. You've got to put yourself in the story you've crafted and understand what you've written. Now we're in the second week or shooting and you can see the influence of that shared discovery of the story. What's been honed in the rehearsal room is now trickling out for public consumption.
We're firing on all collective creative cylinders. We're here because those characters have slipped from the page and are waiting to tell you the story. The foundation of any significant moment starts with the rehearsal.
Katie McCullough
Ben and Chris Blaine are currently shooting their debut feature film, Nina Forever, a darkly comic love story starring Fiona O'Shaughnessy, Abigail Hardingham and Cian Barry. To get involved and help make the film happen, visit the Nina Forever Kickstarter campaign page and pledge your support: Nina Forever on Kickstarter