A call to arms to add your voice to Creative Skillset's upcoming industry panels, that will help to shape the UK Film Industry.
John de Borman BSC, President of the British Society of Cinematographers, has given us some exclusive food for thought, so read on, and then join in with the discussion.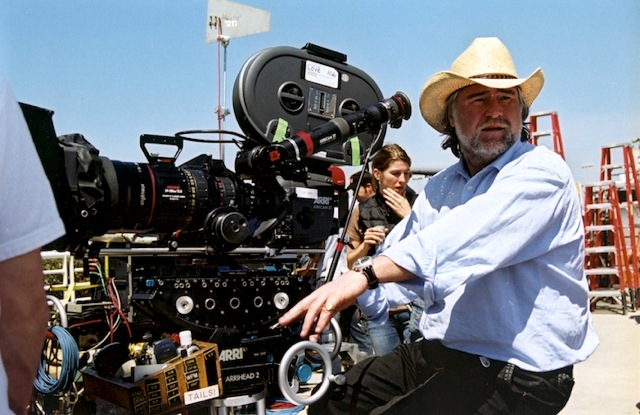 You cannot help but be impressed by the extraordinary infrastructure we have here in the UK film industry. The breadth of the most up to date equipment, the varied and highly talented experienced work force and the best studio spaces in Europe. I went last week to Leavesden Studios owned by Warner Bros and was amazed at the sheer scale of the premises, all brand new sound stages with their intention to build three more. What an extraordinary investment. The back lot alone provides enough space of over 100 acres; it is the most extensive back lot in Europe. It is able to accommodate the most demanding requirements of any production by offering level graded areas including a former runway, a variety of open fields, woodlands, hills and clear horizons.
They are obviously thinking big and so they should. We have to be a country that shows that it can provide everything from large to middle to small films, which we can. Overall, the core UK film industry contributed over £4.6 billion to the UK's GDP in 2009 (2012 figures from the BFI), taking into account its multiplier impacts, and over £1.3 billion to the Exchequer (gross of tax relief and other fiscal support). So training to keep this industry at its best is crucial. The film industry is at a juncture at the moment. We have to train people to use not only the new digital state of the art technology but at the same time train them not to forget the older established film technology and process. We must try and make sure we don't lose any visual formats (for cinematographers of course, this is very important). Actually, I would argue that this is imperative. It would keep our knowledge base high and not limit our visual palette to only one. We need to know both how to use film and all its different formats and digital with all its advantages. In other words broaden our knowledge base and not narrow it.
We are lucky that we have organisations like Creative Skillset, who are investing funding into future training across the film industry. Businesses and individuals can input into which areas should be priorities for training through Creative Skillset's online research panels.
There is initiative from worldclass directors like Kevin Macdonald, Jane Campion, Paul Greengrass, Ken Loach, Michael Apted, Iain Softley and Charles Sturridge to name a few that don't want to lose film and want it to stay. They want the option of shooting on film as do so many of my cinematographer colleagues. We want to lobby in force. It is not a question of Film versus Digital but Film and Digital. It became clear that across the waters directors like Steven Spielberg and Christopher Nolan (to name two) felt the same. Would these last two for instance (who insist on the film medium) if they realized that the UK had no longer a working film Laboratory or trained in film technicians not shoot here and go somewhere else…Yes probably. The BFI and the government must be made aware of the enormous loss of revenue this would entail. They must help us keep all the options open to filmmakers. Why create such a good infrastructure on the one hand to have it not fulfill its full potential? It's crazy. Our thinking is that with the backing of some pro-film directors, which we seem to have in abundance, we can guarantee films that are shot on film have an experienced Laboratory and so create enough revenue to keep them in profit. Which is of course the bottom line. For this to work, we cannot lose the core training that film laboratories have to have, the technicians to know both film cameras and digital. All the new post production grading, all the special effects work and so on. We need to look at both the new and the old. See the bigger picture, which will give us Breadth and Depth of experience which is what we have to provide training for. This will put us at the top and produce the revenue and reputation this industry can generate.
John de Borman BSC
(President of the British Society of Cinematographers)
Give back to the film industry and Join Creative Skillset's industry panels. Your feedback will influence future skills development and support the Creative Industries to remain globally competitive. Registration only takes a few seconds at www.creativeskillset.org/research/panels