Up and coming actor John Weaver has starred in two Film of the Month winning films, this April's  'When the Dust Settles' and 2011's 'Hive', which also bagged a Vimeo 'staff pick'. Here he explains why short films are integral to actors just starting out and how getting involved in short films helped kickstart his career.
Q. Many of the first opportunities in film for actors are on shorts, and often actors look at working on shorts as a good way to gain showreel material & as a good training ground if they're just starting out. Do you feel short films offer more for actors that just a starting point?
Without a doubt! Working on shorts gives you an opportunity to gain a lot of hands-on experience as well as a chance to network and get yourself known. I've found that they're good to revisit to indulge in different characters and really flex your acting muscles.
It's great to be getting any kind of paid acting work but if I'm honest about it a lot of paid work is just bread and butter money or padding for your CV… unless you've had your big break! So if it's true that an actor is only as good as their last piece of work, I'd rather my last piece of work were a good short on the festival circuit than being the face of the leading brand of toilet cleaner.
Also, I got the offer of a free haircut from the director of The Hive. He should stick to directing.
Q. Often short films are the passion projects of the writer or director, filmed by a small crew with an even smaller cast. From your experience, do you feel that working on these close knit productions allow for stronger collaboration between filmmakers and actors?
100%. Being able to build a relationship with the writer, director or producer on a short film is an opportunity that you wouldn't normally get on a larger set, for example, I've worked on shorts where I've been asked for my own input from the cinematographer… I doubt that would ever happen on a larger scale production! I feel that the relationships you build when working with a smaller cast and crew are a lot stronger and, as a result, I think it makes it easier to produce work that maintains integrity. Working closely with the director helps you gain a better understanding of the character you're playing and this allows you to channel a more authentic energy into the performance. Also, if you've discussed a demanding scene and, more specifically, how you're going to bring real emotion out in front of the camera it's easier to deliver what the director wants because of that shared understanding. It's easier to blur the lines between acting and real life and for me that's ideal.
 Q. Having worked in both TV (Hollyoaks, Emmerdale) and Features (Lapse of Honour, The Last Showing), how does an actor's role; from audition to being on set, differ on a short film production?
It really depends on the production. I've worked on some shorts where they've been as professional, if not more so, than larger scale productions. I've met some incredibly talented people in both cast and crew that I believe will go on to do big things. If you're working in that kind of environment then other than the shooting schedule, which may be tighter, there isn't much difference to an actor at all. In short films you might find yourself getting more involved with script adjustments and story development and I've found that to be a plus. There have been some instances where I've helped out the crew – lending a hand to move their equipment but as long as you're not a diva that's not so bad either! On the other hand, I've worked on some questionable projects where the audition process was no more than asking me if I'd be OK with the possibility of being arrested. As you can imagine, I'd be reluctant to revisit that kind of set now and especially one where my role was reduced to worrying about the end product ending my career!
Q. How has taking the time to work on short films helped you move forwards with your acting career?
Initially it helped me to make a few contacts and a showreel. More importantly, it helped me to build confidence and work on my onscreen presence. Even some of the more negative experiences have helped me; after working on a few shorts that didn't turn out as well as I'd hoped it made me realise the types of projects I wanted to get involved in and consequently this has honed my decision making process. Even now, I find that short films help me to progress as an actor by giving me something to get my teeth into or presenting me with new challenges. I've got a project coming up that involves me getting my kit off and that's certainly a new one for me. Lastly, some of the jobs I've done for TV have come from a casting director seeing a short I've been in and inviting me along to a casting, so when I look at it with that in mind shorts have definitely stepped my career up a notch.
Q. How did you get involved in productions like 'When the Dust Settles' and 'Hive'?
When I first started out I knew I needed some decent work for my showreel and after looking at paying for it I decided there was no way I was willing to part with £500 or more to cold read a script in front of a camera. I was watching out for some good short films and heard about Ed Lilly & Blind Aura Pictures so I knew that they were good. As soon as I saw the character breakdown for The Hive I dropped them an email and they invited me along to the casting. Five auditions and about 300 actors later and I eventually got the part and started work on the project.
I'd started to get some corporate and commercial work by the time I heard about When the Dust Settles through an online casting call and I thought it looked like something where I'd get to do some real acting in again. The breakdown had been put out by a casting director who had worked on programmes for the BBC, E4 and Sky as well as being at the screening of The Hive so I dropped her an email to say I was interested. She got back to me with the script and then the rest is history. I only found out it was being made by university students at the audition but they were such a talented team and Tom Doran did a superb job with the cinematography. It's still a personal favourite of mine and I'm glad I got the chance to work with them.
Q. What would you suggest to actors just coming into the field who are looking to get work in short films?
Be professional, be persistent and be picky. If you're professional from your initial approach to the casting right through to the screening of the film, you'll be learning from what's going on around you as well as what you do in front of the camera and building yourself a reputation other filmmakers want to work with; by all means enjoy it and have a laugh while you're on set but just make sure you're working hard too. Be persistent with your submissions to filmmakers, directors, writers and anyone you want to work with, you don't want an injunction taken out against you for stalking but make sure you're making them aware of who you are and what you're up to. You're going to get a lot of knock backs but everybody does, once you get used to it and learn to deal with it constructively things get a lot easier. Be selective when it comes to the work you agree to do; every actor has some footage from the past that they'd like to disappear, if you agree to do everything that comes your way then you're going to end up with a lot of it. And I think the most important thing is to keep learning; you can learn from everything you do no matter how good or bad an experience it is. If you're constantly learning then you'll be constantly improving so you can never know enough.
John Weaver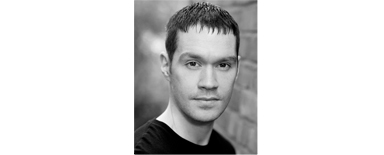 Spotlight CV – IMDb page – LinkedIn
Actor at Philippa Howell Personal Management
Email: philippa@phpm.co.uk
North: 0114 235 3663
South: 0207 836 2837