Director Benedict Sanderson has just completed his short film 'Vigilante' which he cast and crewed over Shooting People. Vigilante is based on the 2011 riots and was filmed in just 5 days on a budget of 10k. We caught up with Ben to find out how he got the film from start to finish: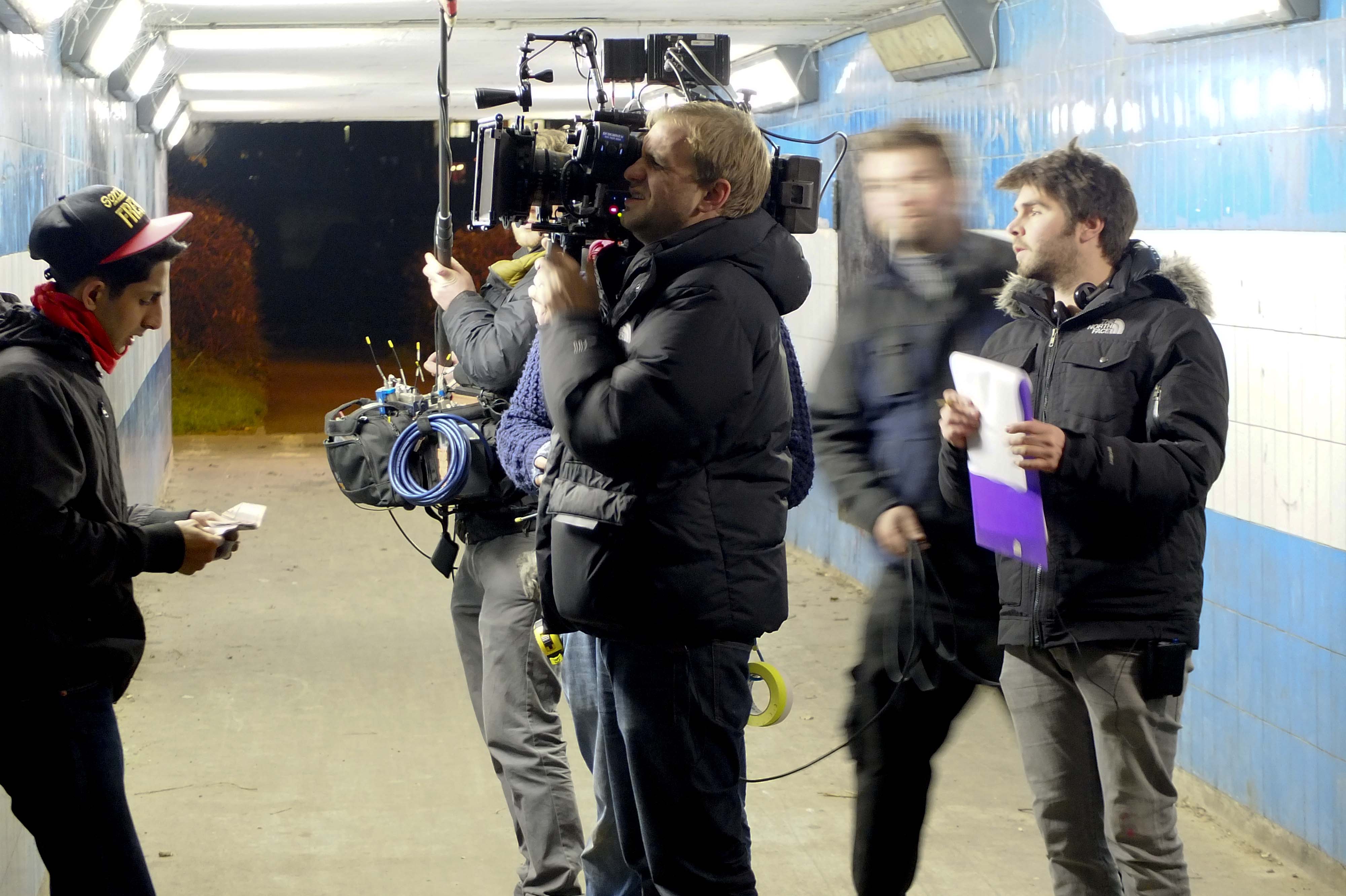 Three days after the 2011 UK riots, I had an idea for a short film. It was inspired by newspaper accounts of shopkeepers who had defended their stores against gangs of armed youths. A little over two years later, after many re-writes, lots of favours and hard work, the 25 min film 'Vigilante' is complete.
I secured part of the funding through Screenchannel TV in return for returning to produce and direct 5 episodes of their BBC current affairs series Fake Britain. The rest I funded myself from savings working in TV docs. I re-wrote and re-wrote the script, and showed it to a lot of people asking their advice.
 I approached DOP Nick Martin (Peepshow, The Thick Of It) to shoot the film, having worked with him as a camera assistant on Peepshow years ago. He read the script and liked it so agreed. Keen to find a choreographer for the fight scenes I approached the freerunning group, 3Run, who I'd worked with previously. They suggested Joey Ansah (Kesh, The Bourne Ultimatum), who read the script and came onboard, together with his crew of fighters.
 Many of the actors came through Shooting People. These included the three main actors – Thomas Coombes (Him & Her) as a vicious gang leader, Bhasker Patel (Emmerdale, Indiana Jones) as shopkeeper Reg, and Sagar Radia (Britz) as his grandson Kal. They either responded to my advert or I contacted them. It proved to be a very quick, very efficient resource, and I met lots of other great actors for future projects.
 The film features a fox in a magical night-time scene. Todd (the fox) came from Amazing Animals – a company I found in 10 mins on Google. They sent me head shots of him. He turned out to be a bit of a diva, but sardines on a fishing rod helped us get what we needed.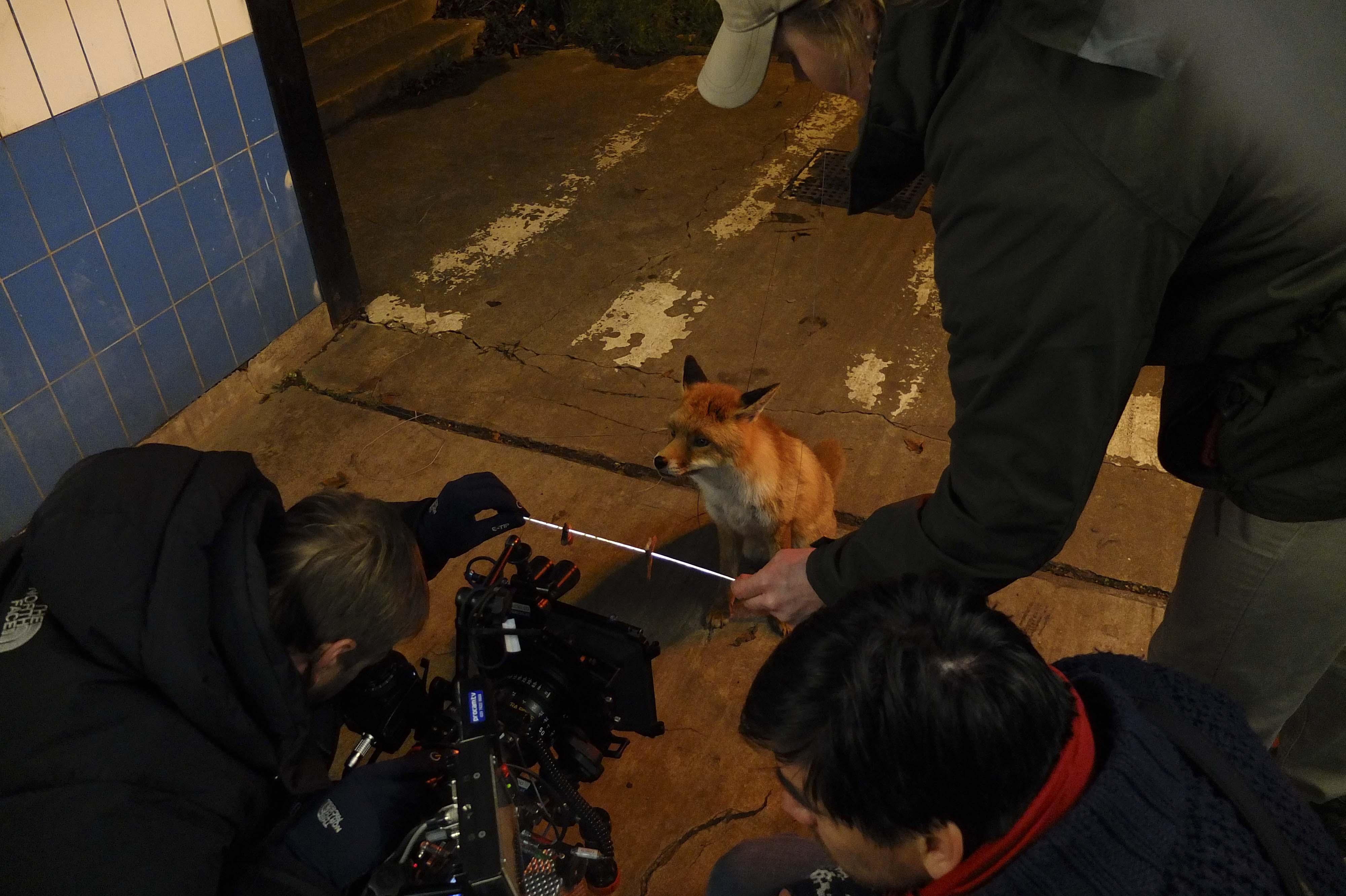 Throughout the project I learned 4 key things:
1. If one person says no, don't take it personally. Keep asking – someone always says yes.  (This applied to everyone from actors to film offices)
2. As a director – surround yourself with good people. (a senior producer at the BBC had originally told me this and its been the best advice I've been given).
3. People love making films, so it's always worth asking if they will be a part – sometimes for little or no money. (Although if possible, pay your key actors a fee so they take it seriously.)
4. Find someone who has done what you want to do, and ask them how they did it. (I bought a very experienced drama director a coffee 18 months ago and his advice has been invaluable).
We have just begun putting 'Vigilante' into film festivals. I am currently producing and directing the new BBC 3 documentary series Junior Paramedics, and developing my first feature set in Manchester's criminal underworld.