One of the joys of living in London is that no sooner does one film festival end than another one starts. So even whilst Phil Ilson is still pushing the broom around after last night's closing party for the LSFF, Messers Wakeham, Hicks, Hallybone and Fluriot are busy polishing up the silver for the launch of LOCO, the London Comedy Film Festival which kicks off on Thursday.
LOCO brims with brilliant films and some rather exceptional looking training events for those of you keen to do more than just watch and laugh. Full information is, you know, on the internet where we all live alongside full information on just about anything… however to pique your interest more I thought I'd shine a light on one of my favourite films in this year's programme.
"Gus And His Dirty Dead Dad" is the work of the uniquely talented William Andrews, best known as a writer and performer. It's a film I've been wanting to shout about for sometime, not least because it features some people I adore and was shot by a friend of mine, the magnificent Ben Liddell. And he used my camera. So this seemed like the perfect opportunity to bother Will and find out what it was like for him to make the jump from one side of the camera to the other…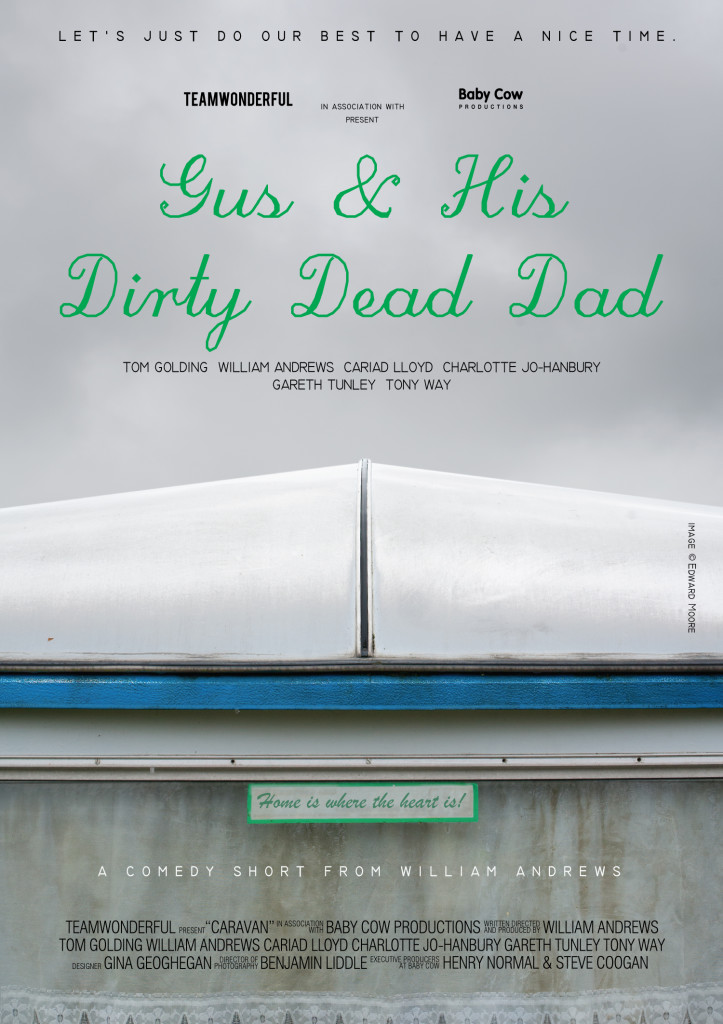 Hi Ben,
I've had hover fingers trying answer your questions; It's been a hard flick to make, entirely for reasons of my own doing, so now that it is actually done, and screening, literally years later, typing to you feels like an opportunity to serve a warning, like a light house. That's not to say that I'm not proud of the result, I very much am. I think what we achieved is gloriously evident and there are scenes in there that I could watch forever. In fact, the only truly tough part was the edit, and by christ it was hard, murderously so at times. That was the point where my relative inexperience was most evident – in terms of the script particularly.
Your background is as a writer/performer, how did you get seized by the urge to direct a film? Was it something about this story or did this film come about as a way of scratching that itch?
My first telly job was as a developer actually; looking out for comedy talent, working up ideas for TV with them and then shooting and cutting taster tapes. Performing just took over really, and it's only now that I'm coming back to making stuff myself – although, I've always had my hand in (albeit in a rather spasmodic and minor way)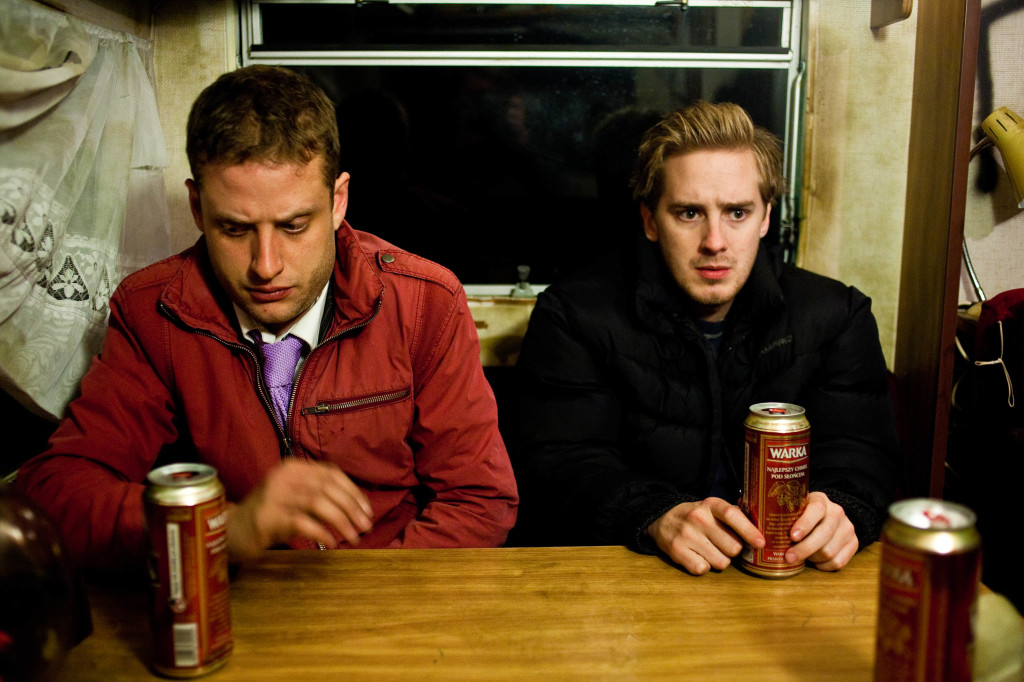 The way the film came about was essentially opportunistic. I got small part in an Alan Partridge series Baby Cow made so I thought I'd bring them something while I had their ear. A DOP friend of mine had a caravan site in North Wales and we'd been talking about shooting something together for ages so the timing seemed right. I also wanted very much to work with Tom Golding so created two characters for us and a central relationship, and the rest of the narrative grew from that.
You've worked a lot in TV comedy but this definitely feels like a film rather than a pilot for a sitcom. Where you consciously trying to make something that felt more cinematic? How did that affect your approach to the material?
It was such a relief to make something without consideration of TV – freeing to see it as a single entity, not as a hook for a series or skewed towards a demographic or channel.
I think I may have got a bit giddy though as I didn't apply the same rigour I would have normally. Looking back, I can't believe I didn't see it. I shot scenes that could have been just inferred, there were scenes that had the same plot function as other scenes. There was far too much on the page and I ended up with a 40 minute film when I set out to make 15 mins max. Editing then became more of a puzzle to be solved, than an object to be made.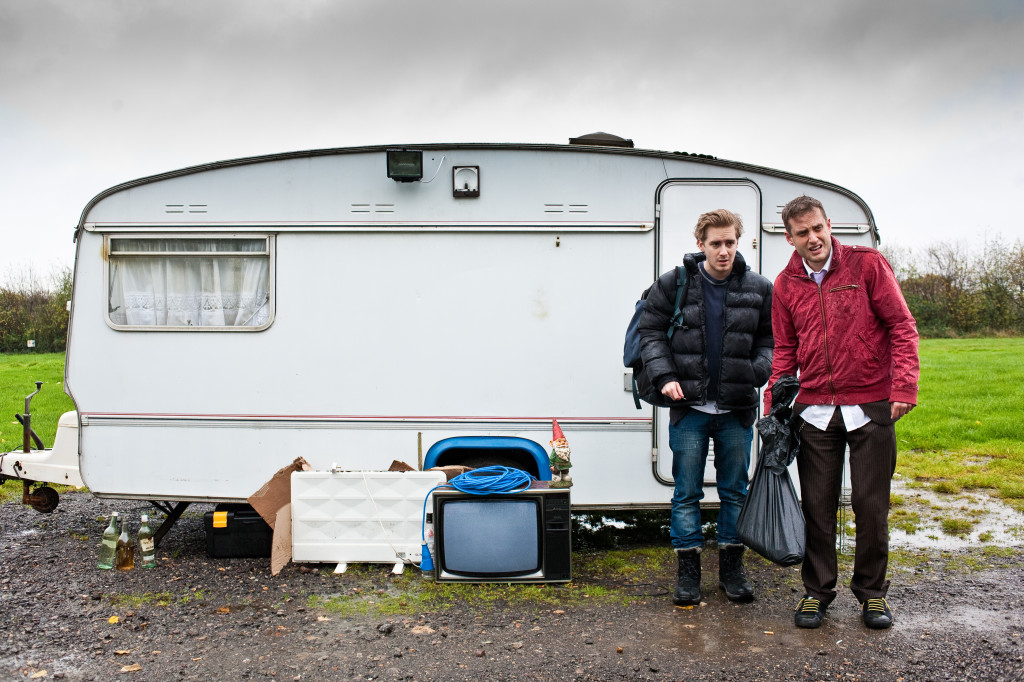 Your previous work as an actor and writer clearly gives you a good way of attracting both finance and a really great cast, but how did you pull together the rest of the team? Were the other crew people you'd worked with previously?
Half the cast I did know well, but the other half, including your wife, (the inimitable Cariad Lloyd), came through casual connections. It's amazing that that sort of talent is willing to come and work for no money – as long as you afford them the room to work, and respect their instincts. And don't say anything racist. And cake them.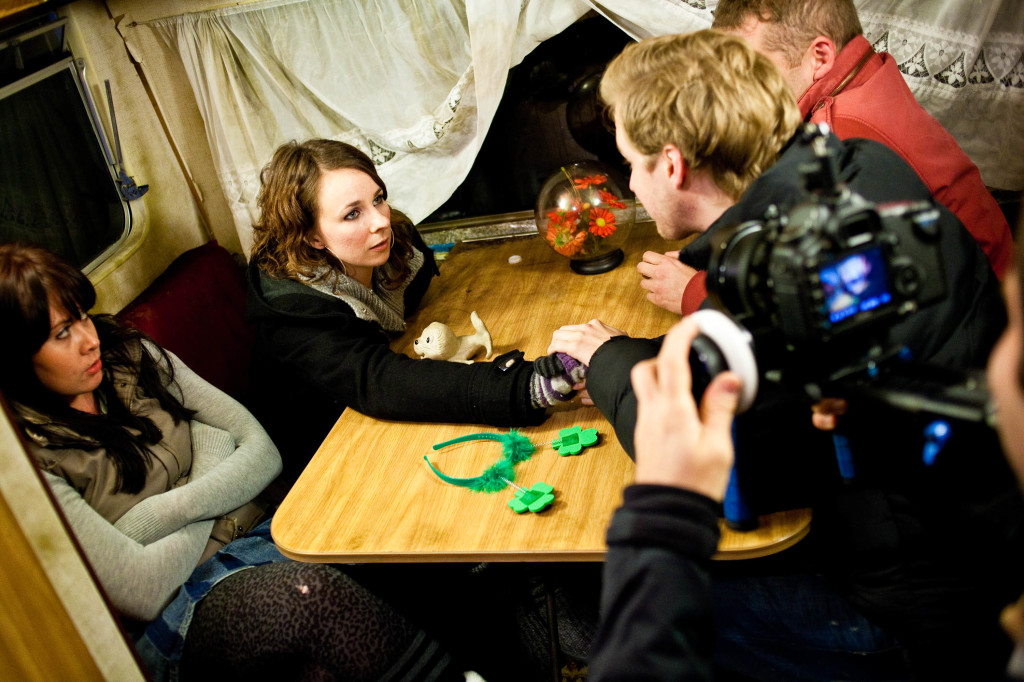 Finance was weird actually – I only asked Baby Cow for the food budget – but Henry Normal offered to match what I put in, and add support in kind with legals and production and leverage. Three private investors also helped with the cost.
The only crew I knew really, was Gina Geohagen – an astonishing designer. In fact – my DOP had an accident the week before the shoot, and I think it was you actually who gave me Ben Liddle's number, who came and took over. Simon Batchelar our sound recordist came from a twitter plea.

Of course you're not only writing and directing but also playing one of the leads, is that a combination you'd choose to do again? What steps did you take to ensure you were able to give a director's support to the other cast members? Did you as an actor find it harder to work without a director's immediate response to your performance?
I would never do it again – very occasionally, you can see me watching the scene, instead of reacting to it. When it came to every one else, I prefer to do most of the directing in the casting – for me, it's about affording every one room room and making sure they hit the points you need to tell the story – but the rest is down to them.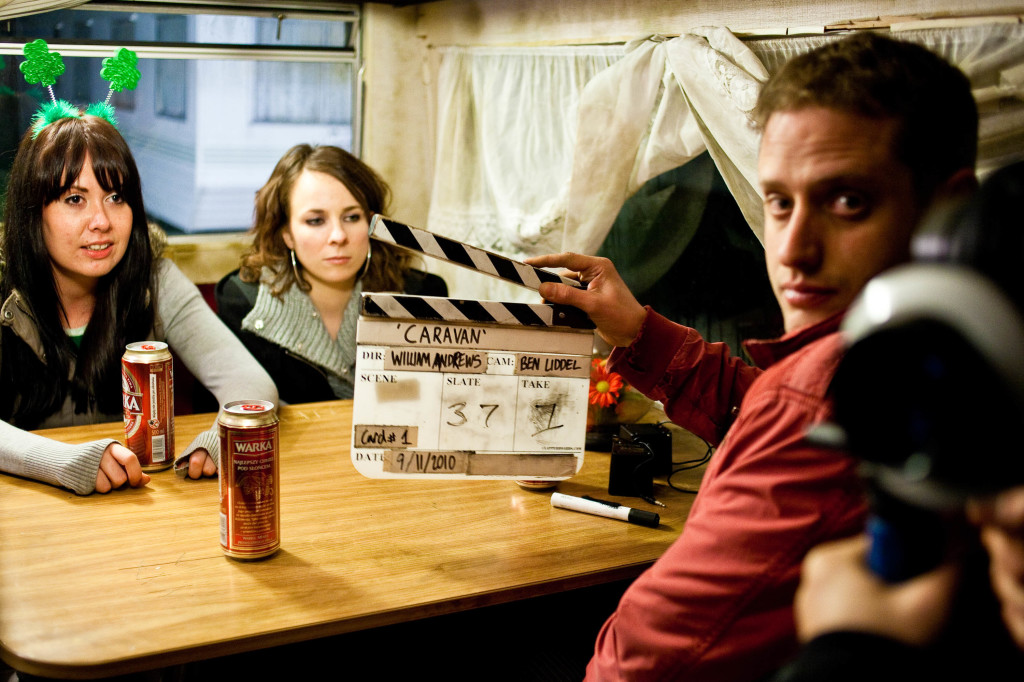 – Where can people see it?
You can see it in my house, Berlin, but might I recommend the Brixton Ritzy on Sunday the 26th of Jan at 11am as part of the Loco film festival.
LOCO 2014: Sunday Best: LOCO Short Comedy Films.