As I mentioned previously, LOCO kicks off today and will be making London laugh until Sunday. Another gem I noticed nestling in their programme is "Valentine" the latest short film from director Kate Herron whose film "Open House" was a finalist in Shooting People's Film of the Month last September.
"Open House" is a charming if rough-round the edges short that features some of the finest improvisors in the burgeoning London impro scene (fans of stories that are made up as they go along should be aware that LOCO runs side by side with the London Improv Jam which culminates in yet another 50 hour non-stop improvised play this weekend).
I'm a huge fan of improvisation but have learnt the hard way how hard it can be to capture its mysterious instantaneous magic on camera. Herron's clear ability to shoot and cut this most mercurial of comedic forms instantly got me interested and I'm delighted to say that "Valentine" really marks her out as a rapidly maturing talent.
So I thought this Sunday's screening would be a good excuse to catch up with Kate and find out where she's heading…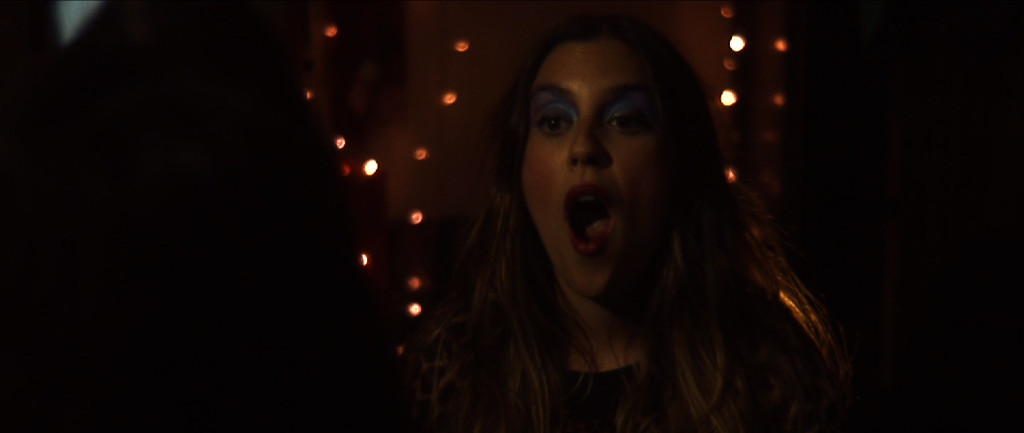 What drew you to the story of Valentine?
The idea for Valentine originally came from a writing session with a friend of mine. We were supposed to be writing a script together but instead I found myself in a 10-hour psychiatry session in which she discussed at length her feelings and confusion about her current boyfriend, something I have definitely done to her and numerous other friends over the years. This made me want to explore how we deal with our feelings by having one character who feels the need to verbalise every single thought in her head and another who keeps her feelings deep inside of her.
What was the development process to get the idea in front of the camera?
I met up with Camille, Rose and Beattie to initially discuss the idea, then we would send the script back and forth to each other to a point where we were all happy to get it up on its feet and rehearse. Then from hearing out loud what worked, a few tweaks and then shooting.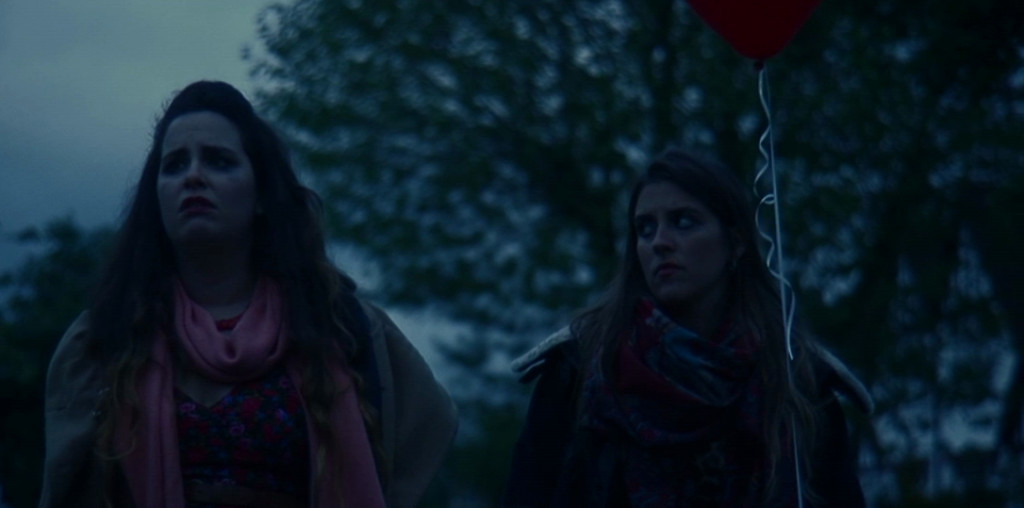 In this film you're working with some of the members of the sketch group Birthday Girls, what's it like working with actors who have a pre-exisiting relationship like that?
It was great. I usually sit in a room writing by myself, essentially having conversations in my head then sending them to who I am co-writing with, so it was fun at rehearsal script stage to sit in a room with everyone writing on it together calling out suggestions for lines or trying out dialogue. I went to their house, they gave me coffee and comfy floor cushions. I felt very welcome.

The cast come from a sketch background and the script could easily be tweaked into a TV sketch, but you've definitely managed to create something that works as a standalone story and feels properly cinematic. Was this something you were conscious of doing and if so how did you set out to achieve it?
It was a decision I made from the start that I wanted to make something that would feel comically truthful and also not feel like a business-card-like proposal for a sketch show. I've always loved comedy films and TV that has a unique vsual approach, like the muted colours of Jody Lee Lipes' cinematography in Girls. So it was important to me that the camerawork felt distinctive, which is why it was great to work with my DoP Rob Savage who comes from a background in drama. Along with that it was just a case of making sure in the writing and directing performances that everything felt grounded and not too heightened.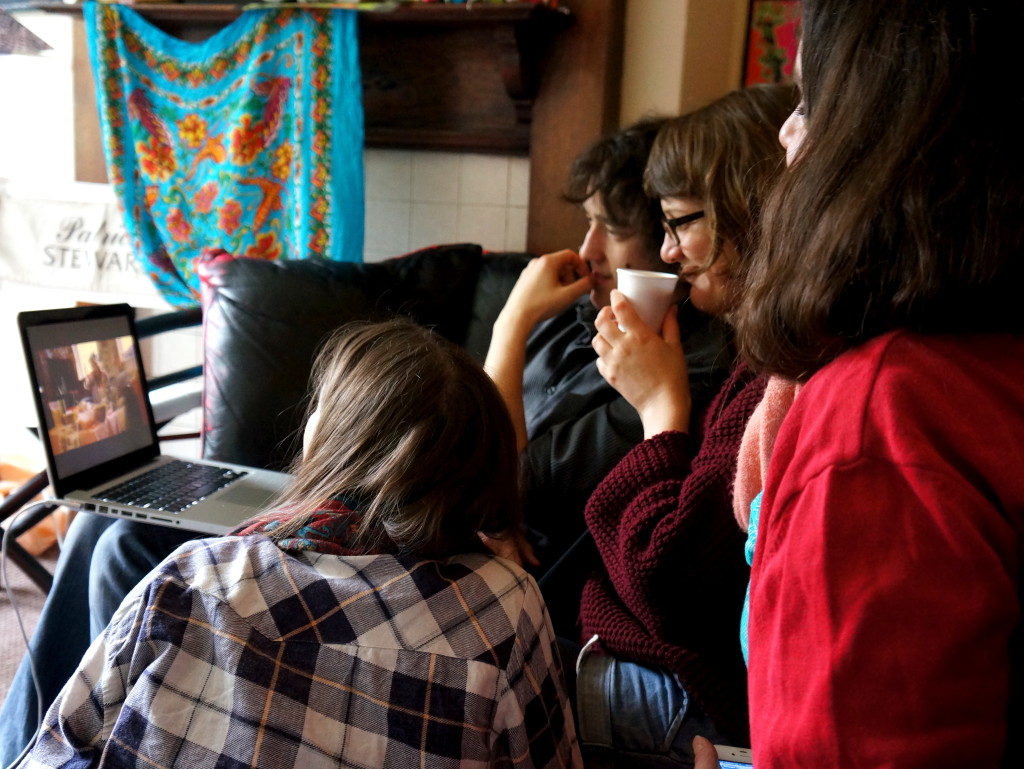 Your work tends to be based in comedy is that a deliberate choice or are you just unavoidably silly?
I am unavoidably silly.

Even when making films that aren't overtly funny I've noticed you use comedians. The short you made for the 48hr sci-fi challenge is littered with some of the finest names in uk comedy, all giving surprisingly good straight performances. Why do you love comic actors so much?
I think I am drawn to that place in a scene that flits between something funny and then something crushingly tragic. Louis CK and Alexander Payne are complete masters at this and I think that is a large part of why I sought to work with comic actors in the first place, as they can take a heavy-handed and dramatic scene but still give it the right energy and bathos that feels closer to real life. I also love improvisation.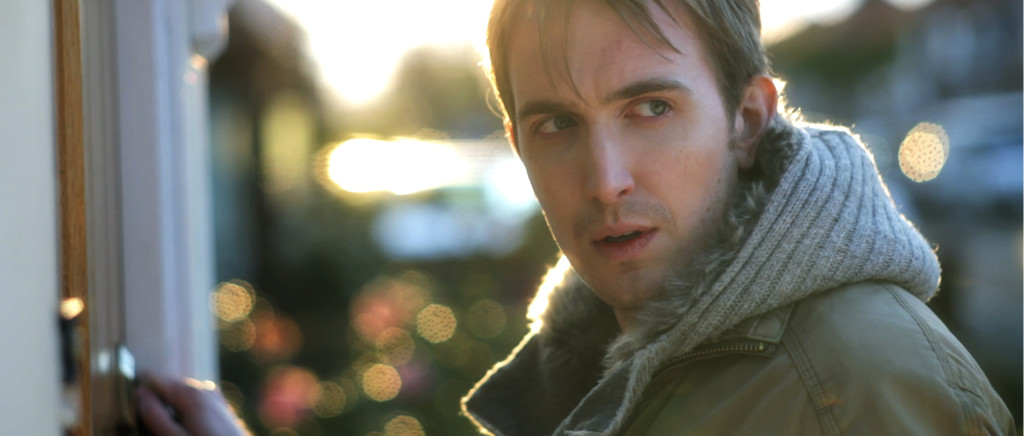 In the UK we have a strong tradition of TV comedy, yet your work has always felt like its director's heart beats mainly for the cinema. Do you feel that's your real calling or is it more than shorts offer a platform not necessarily available in TV?
I don't want to limit myself to one or the other. I love cinema and that's why I picked up a camera in the first place but I think what is happening in television is very exciting. If the right project came along that I believed in I would definitely be happy to work in either medium. Employers: See how open and hireable I sound? This DVD habit won't pay for itself.

If your short films opened a door to TV comedy and you ended up with a shelf full of BAFTAs but no feature films to your name would you harbour a regret or are you drawn to the audience wherever they're watching?
I think the only way I would harbour regret would be if I stopped making projects that I felt connected to. Plus the majority of my short films have been self-funded so I can't imagine that shooting them will be something I stop doing. I do like this alternate universe where I have shelf full of BAFTA's and most importantly my own shelf. Oh to be rich.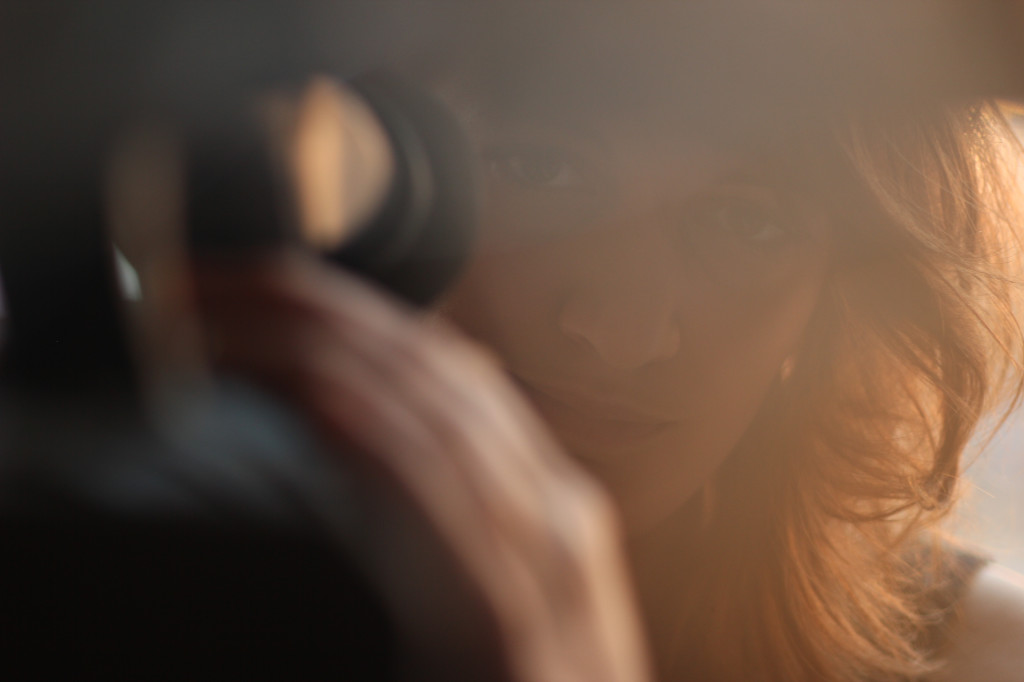 What's next?
I am currently writing my first feature film with comedian Briony Redman, which I took to the BFI Think-Shoot-Distribute film lab at London Film Festival this year. I'm about to shoot my next short film Rest Stop that I am making as part of the LoCo & Sky Comedy mentor scheme. Rest Stop is about a Canadian backpacker who is cajoled into believing a handsome man she meets an M5 service station is her Guardian Angel.

Valentine is showing at London Comedy Film Festival on Sunday 26th as part of their Sunday Best screening. More information here.
You can follow Kate on twitter @iamkateherron or on her website www.kateherron.co.uk.