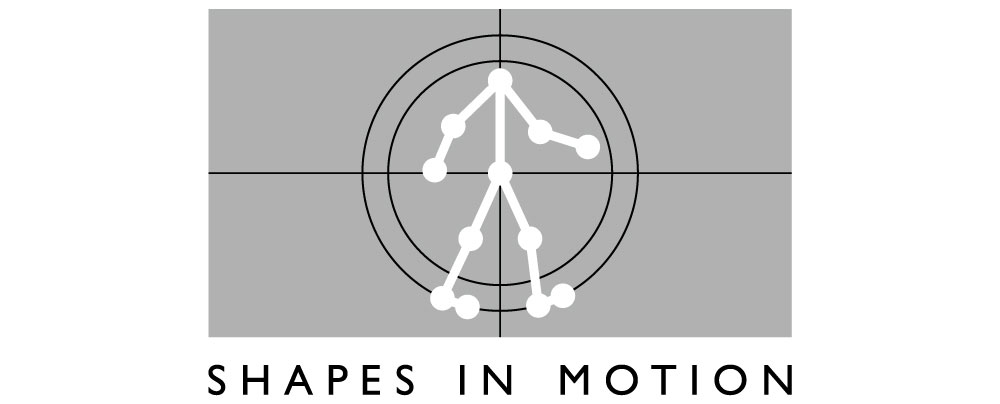 Sarah Perry is a Shooting People member, whose work spans from motion capture directing, creature work and movement/acting coaching. Sarah's recent credits include Jupiter Ascending, and this summer's biggest blockbuster Guardians of the Galaxy.
How did you get into your line of work?
From an early age, I was always fascinated with movement in its many forms. I studied dance and drama at university and then went on to study acting at drama school. I was always fascinated in my own limitations in terms of movement and grew curious as to why I wasn't able to move in a certain way or execute certain moves well etc, so my movement adventure of self discovery began. I started to attend various classes and workshops in numerous movement fields including; Yoga, Alexander Technique, Capoeira, Laban, Anatomy, Dance, Contact Improvisation, Feldenkrais, Bartenieff Fundamentals, Physical Theatre, Choreography… Obviously there were some practices that I was drawn to more and therefore continued to study further. I have always been interested in movement both in terms of wellbeing and creativity.
I didn't plan to get in my line of work; I think my passion for movement naturally took me there. If any artist was interested in working more as a physical performer or motion capture artist, I would urge them to explore further whatever movement discipline inspires them, and also to raise their awareness of their body as a tool for performance. A lot of actors seem disconnected from their bodies and this is evident in performance. Movement for actors, in my mind, is a way of re-connecting with the body on many levels in order to express and create more effectively.
What is an average day in your job?
I don't really have an average day; it really depends upon what project I am working on or where I am teaching. My day may combine a mixture of yoga teaching, work as a yoga therapist, movement coaching, teaching workshops or researching for a particular character or project. I also spend a lot of my time 'moving' too; I mostly practice Yoga but sometimes you may find me in the gym, in a movement class, swimming or running.
If I am working on a particular project, I may spend most of the morning researching the character, reading through a script, looking for references to guide my performance choices, to collect as much information about the character as possible, before even considering how a particular character may move. Once I have done my research, I meet with the performer to see where they are at with the character – then it's really a time of play and collaborative exploration to discover how a particular character may move and behave.
My role as a movement coach is to encourage and inspire a performer to discover new performance choices and to hopefully guide them to ideas that they may not have thought of themselves. If I am working with a team of actors we would warm up, workshop some ideas together, record our process and explore further on ideas that seem to be working
How does your work tie in with Animation?
Like actors, animators are storytellers and need to tell the story through the physical life of the character. I work with many animators teaching Acting & Movement workshops, working on particular projects and characters. I have been fortunate enough to work with animators on some great films including; The Chronicles of Narnia; The Voyage of the Dawn Treader, Jupiter Ascending and Guardians of the Galaxy. I teach classes at many of the VFX companies including Framestore, Double Negative and MPC. I also run occasional public Acting & Movement Classes for animators. Classes for animators combine a mixture of theory, practice, observation and discussion and as well as being informative I aim to make them fun.
What is 'Creature Work' and how is it used in film/performances?
Many Films and even the TV and games industries require the actor to create non-human, animalistic and other worldly characters. My creature workshops/sessions aim to give performers the space to play, create, have fun and explore creature movement using games and exercises from which to inspire physical and creative choices. The medium of Motion Capture is now widely used to capture human performances in the making of such creature and non-human roles. Keep an eye out for my next creating a creature/introduction to motion capture workshop.
Any advice on getting work in motion capture/movement etc?
Keep moving, keep networking, make contacts and come to my classes and networking events :- )
How can people get involved?
If you would like to be updated on Shapes In Motion events, workshops and classes in either Yoga, Yoga Therapy, Acting & Movement Coaching or Acting & Movement specifically for animators feel free to join the mailing list via the website; www.shapesinmotion.com
Upcoming Shapes In Motion Workshops;
'Character from the feet up' Feldenkrais with Victoria Worsley – 13th November at Sadler's Wells
'Movement Fundamentals' with Sarah Perry – 30th November at The Actors Centre
'Yin Yoga with live harp music' with Sarah Perry – 8th December at Sadler's Wells.
'Embodying text using Laban Movement Analysis' with Teresa Izzard 15th December at Sadler's Wells.
Private Acting/movement & Yoga sessions with Sarah Perry can be booked. Email sarah@shapesinmotion.com for more information or visit www.shapesinmotion.com