A variety of films made the leader board this month, all racing for the opportunity to be seen by the UK's leading documentary distributor Dogwoof. The Act of Killing and Blackfish are only two of the sensational features Dogwoof have on their resume.
We caught up with the lucky ten on the shortlist for a little bit about themselves and their films. Round 2 voting is now well underway. SP, take a vote and decide who deserves to win.
A Tragedy – Elisa Scubla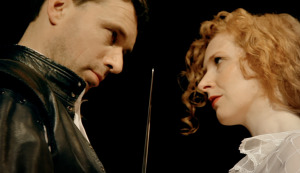 Elisa is a freelance scriptwriter/director. Originally from Udine, Italy. She had her first short screened at the Cinema Massimo in Turin. After moving to London, she achieved a degree in Film & Broadcast Production with her film "A Tragedy", based on William Shakespeare's "Macbeth". She is currently pursuing a Master degree in Screenwriting for TV and Film and working on her first feature screenplay.
ANTIPODES – Flavio Filho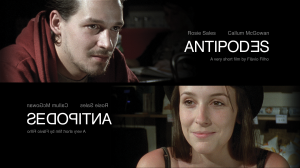 A depiction of a moment in two lives. Chloe and Robert arrive in a cafe, and share with us passages about life and love. Until we realise what's the real situation.
Flavio is a Brazilian-born, London-based Director and Cinematographer, and Senior Digital Designer for Top NMA Agencies. He was accepted for the Master of Fine Arts on Filmmaking at The London Film School in 2011.
In 2012, Flavio wrote, directed, produced, photographed and edited his first short film Antipodes, Official Selection in the 2012 Cornwall Film Festival in UK.
Table Manners – Rebecca Manley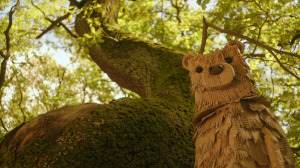 Her latest short and is currently on the festival circuit. In 2014 the film screened at Pictoplasma (Berlin), Shuffle festival (London), Pleine La Bobine (Clermont-Ferrand), the Puppets on Film festival (NYC) run by the Jim Henson Foundation & TriForce Festival held at Bafta (London). Rebecca was also nominated in the 'Best Director' category at Underwire 2014. The film is soon to screen at the London Short Film festival 2015 (it's first Bafta qualifier) and at PLAY in Lisbon.
Rebecca is a versatile director working across animation and live action. She has written and directed a number of short films, which have been screened at both national and international festivals. Her short film Breaking the Mould won the DepicT! Audience Award at Encounters 2008 (the UK's best-known short film festival), her graduation film Waiting for Dogot won Best Animated Short Film at Kino Fest 2002 and her beautiful, sand on glass, short The Girl & the Horse was screened at the National Gallery London in conjunction with the Stubbs and the Horse exhibition. Rebecca's short promotional film, FIFA 20 Centres, created in partnership with Comic Relief and exec. Producer Richard Curtis, was screened at the Orlando Stadium in Soweto as part of the opening ceremony for the FIFA World Cup 2010.
EXIT – Daniel Zimbler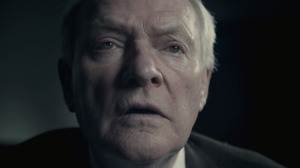 At a country manor in Colchester, a parlour trick becomes a bewitching – and one of the guests gets his dark desire.Starring Julian Glover and Ed Coleman. 

Wins: Short of the Week Nov 2014, "Best International Short Film" at the Paris International Fantastic Film Festival, Audience Award at Court Metrange Film Festival; 

Official Selection: Palm Springs Shorfest, Fantastic Fest, Raindance Film

Festival.
Daniel Zimbler is a writer-director working in film and TV across genres. Zimbler's short films have garnered numerous wins on the festival circuit. His latest creation is the award-winning Broadway comedy web-series UNDERSTUDIES starring Richard Kind (Spin City, A Serious Man), David Rasche (Veep, Bored to Death), Tony/Emmy-winner Elizabeth Ashley. Check out the trailer and become a friend of the series here:  
www.facebook.com/UnderstudiesTheShow
Zimbler is currently directing the half-hour TV comedy series "Those Who Can't" for the South African national broadcaster (SABC), to be aired in 2015.
Someone to come Home to – Peter Edward Dexter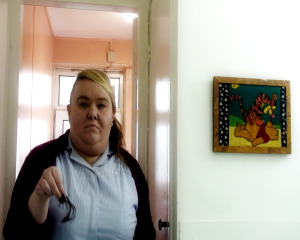 A bunch of friends came together at short notice to make this film for a 48 hr challenge.  We had a composer working  away in Rochester and e mailing sounds and team working away in Clapham doing their  'stuff'    We knew we wanted to base our effort around the actress  and another actor somehow and also to use external  locations as much as possible. As it transpired we lost our editor and camera person at the last moment but we carried on.   The film was  created to work with a given theme which was the word 'Fear'   and we had a weekend to do this and no budget. We wanted something that surprised and was also quite dark but also fun.  We are very pleased with the result.
Leathermarket – Jessica Bishopp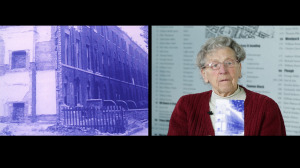 The gentrified area of Bermondsey, South London is rapidly changing, 'Leathermarket', a documentary short film, brings personal stories of local history to a new audience, using archive footage of London from the 1920s through to the 1960s. Members of the Leathermarket JMB Local History Group discuss memories of their streets of the past; from the last marriage in the bombed Trinity Church before they locked the doors to the public forever, to playing on the bomb-sites after the Second World War; focusing on the collective living memory of the community and their streets in Bermondsey.
Jessica has lived and worked in New York, The Netherlands and London. In 2012 she was shortlisted for the Creative Enterprise Award for Ethical and Social Enterprise and recently she won the Creative Conscience Award 2014 and the IdeasTap Graduate Award for Digital Design.
Jessica Bishopp was born in South East England. She recently graduated from BA (Hons) Design for Interaction and Moving Image, London College of Communication, University of the Arts London. Experimenting with a wide range of media, including film, installation, photography and design Jessica's work has universal themes embedded in daily lives and thoughts; studying basic human interactions and habits, exposing the magic in the mundane. Confessional and intimate, her work intends to facilitate and document conversation, relying on outside interaction.
Adante – Gavin Carver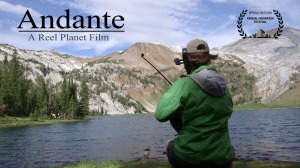 Andante is the story of a musician who heads into the Wallowa mountains of Eastern Oregon on a mission to share her passion, find inspiration and take her companion to 3000 metres. This short documentary which includes the music of Bach and Elgar as well as an original improvised composition follows her journey.
Gavin has worked in a range of capacities in live and recorded arts over the past 30 years: set and lighting design for theatre; creator of site specific performances and mixed media events; lecturer in theatre and performance; and filmmaker. Principally a documentarist my subjects tend to be artists or activists who engage one way or another with the natural world and wild places.
Musca – Stefan Parker
Musca was inspired by a small incident when a fly landed on his book whilst reading on holiday in Cornwall. Ironically, the film was officially selected into the Cornwall Film Festival earlier this year.
Stefan Parker has been producing and directing short films over the last few years and is a recent graduate with an MA in Filmmaking. He is the director and founder of Short Pictures, an independent production company specializing in short film content. 
www.shortpictures.co.uk.
Also in the Shortlist we have:
Rockstars and Flying Cars – Nick Currey
Zak is 13 and he has haemophilia. His daily routine is a bit different from that of most teenagers. Whereas other children might just need to brush their teeth in the morning, every day Zak has to give himself an injection. In this video, Zak and his family give an insight into what living with haemophilia is really like — the ups and the downs, the misconceptions and the realities. We also hear about the options that might be available in the future for Zak and others with haemophilia if cutting-edge research from University College London leads to a cure.
Tightrope – Ballet Boyz
A visually concentrated piece shot in India as part of Random Acts for Channel 4.
And there you have it, the final top 10. There are only 8 days to go, so make sure you check out these films and cast your votes.