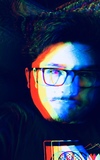 Isaac Ramirez
Hire a young Music Composer
Hi all,

I'm a professional musician, producer, composer and arranger.
I believe that music is the best way of communicating emotions and ideas, weather it's for a commercial, website, film or homemade memorabilia, the right music track can mean the difference between an awesome creation and a lame project.

All of my music was recorded,played and mixed by me in my studio, I explore new music constantly in order to stay as updated and fresh as possible!

Here's is my website, where you can check out my works and compositions:

isaacrmtoofficial.wixsite.com/isaacrmtoo...

See you soon!