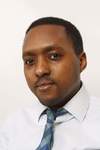 Matthew Prince
Has anyone here used the Masterclass online learning site?
The website with top professionals lecturing, with worksheets and video clips? It covers many areas including film and TV with Aaron Sorkin, Warner Herzog, Shonda Rhimes, David Mamet ready now and Ron Howard, Judd Apatow and Martin Scorcese coming soon.

Is it any good? Can you learn effectively like this? They charge £70 a course.