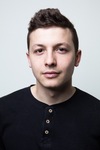 Matteo Valentini
Raindance 2020
This is it! Raindance 2020 is over!

👏 Many thanks to all our incredible staff for the hard work and efforts of each single one of them; many thanks to the amazing filmmakers whose movies have been selected for this edition; many thanks to the thousands of worthy filmmakers that submitted their works, but that unfortunately we couldn't include in our programme; and many thanks to you: the #RaindanceCommunity!
•
💪 It is thanks to all of you if Raindance, and #independentcinema keep rocking, no matter the circumstances!
•
It was a fantastic and sometimes breathtaking online experience, and we are proud to share with you our wonderful winners!
•
Just follow this link www.raindance.org/award-winners-raindanc...
•
And remember the three things to do: like, comment, share! And above all: keep making movies!