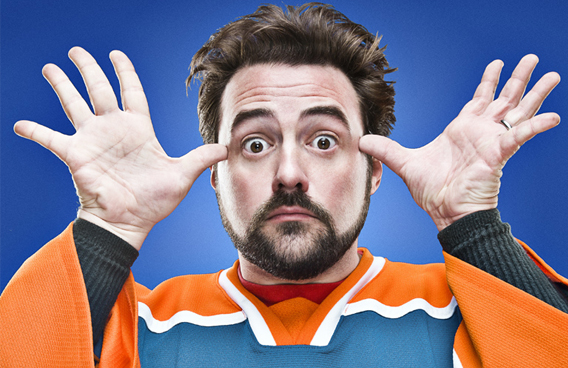 Iconic writer, director, producer and podcaster Kevin Smith is gracing us with his presence and acerbic feedback this month as Film of the Month patron.
Kevin made his iconic film debut at Sundance with 'Clerks' (1994), filmed at the convenience store where he worked outside of working hours. Other films in the shared canon of the View Askewniverse include 'Chasing Amy', 'Dogma', 'Jay and Silent Bob Strike Back' and most recently he has released the horror flicks 'Red State' and the Gumtree-inspired 'Tusk'.
Also an avid podcaster, Kevin hosts several shows under the banner of his podcast network Smodcast. He's currently preparing 'Yoga Hosers' and 'Clerks III'.
If you have a short which you think Kevin will love, log in and submit your film. If you're not a member and dying to get in on the action, sign up. We don't bite…