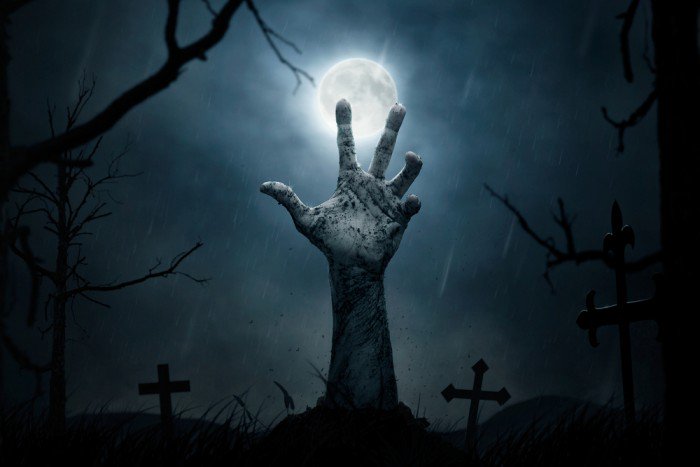 With Halloween approaching on the horizon, and our promo underway, here's a list of the best spooky gatherings going on around the capital to get your skin crawling in excitement.
The Final Girls, a London based collective interested in 'the intersections of horror film and feminism', in collaboration with Whitechapel's Genesis Cinema, are holding an all night movie marathon dedicated to iconic scream queen Jamie Lee Curtis, celebrating her iconic performance as Laurie Strode in the Halloween franchise as well as some of her lesser known (but just as chilling) performances.
£20 for adults / £17 for student.
Join Short Sighted Cinema for a Halloween special evening screening of British short horror films. From comedy-horror to ghost stories, lo-budget thrillers and gore fests, Screamathon is going to be the place to be. Featuring shorts such as 'Vintage Blood'- Abigail Blackmore, 'Send in the Clowns'- Kate Shenton, and the 'Ministry of Stories: Monster Monologues', 7 short comedies produced in association with Short Sighted Cinema, etc.
£7 for earlybird / £8 for standard/£10 at the door.
Filmageddon and The Prince Charles Cinema are coming together to bring Leicester Square a themed Quiz covering the films inspiring Netflix's hit series 'Strangers Things'. Promising an ominous Carpenter synth soundtrack, bobbing apples and membership and ticket prizes, this isn't one to miss, so you'd better start getting your teams together. Dressing up is encouraged.
£6 for non-members / £4 for members.
The Nomad Cinema, a roaming pop-up cinema that donates 100% of it's profits to charity, will be hosting 3 spook-tacular screenings all over the city this Halloween weekend. On Friday the 28th, the Nomad will be playing Little Shop of Horrors (1986) at Farmopolis at 7 pm. On Saturday the 29th, Ghostbusters (1984) will be shown at the Bloomsbury (Dalloway Terrace) at 7:30 pm, and, on Halloween itself, Under the Shadow will be shown at the Lexi Cinema at 8:30 pm.
£15 for Little Shop of Horrors / £25 for Ghostbusters/£5-£7 for Under the Shadow.
Don't miss out on the Picturehouse Central's double bill of '80s horror classics: 'An American Werewolf in London' and 'The Lost Boys'. Come to Piccadilly dressed up as a vampire or a werewolf. Prizes will be given out for each. The bar will even be decked in gory glory, serving spooky cocktails.
£13 for Members / £14 for Students & Retired/£16 for Adults.
And, if any of these inspire you to start making your own films, or to go back to that project you've left for dead – we at Shooting People have 50% off membership through to Halloween. Join SP for £19.99 per year, instead of the usual £39.99 and get your independent films made and seen.