Our NEW SHOOTS live event programme continues online and in January, we sat down with Bafta nominated writer/director Francis Lee ('God's Own Country', 'Ammonite') and award winning sound designer Johnnie Burn ('The Favourite', 'Under the Skin', 'Ammonite') to discuss breaking into the industry from a working class background, directing actors, visual storytelling, sound design and sound immersion and the relationship between the Director and Sound Designer.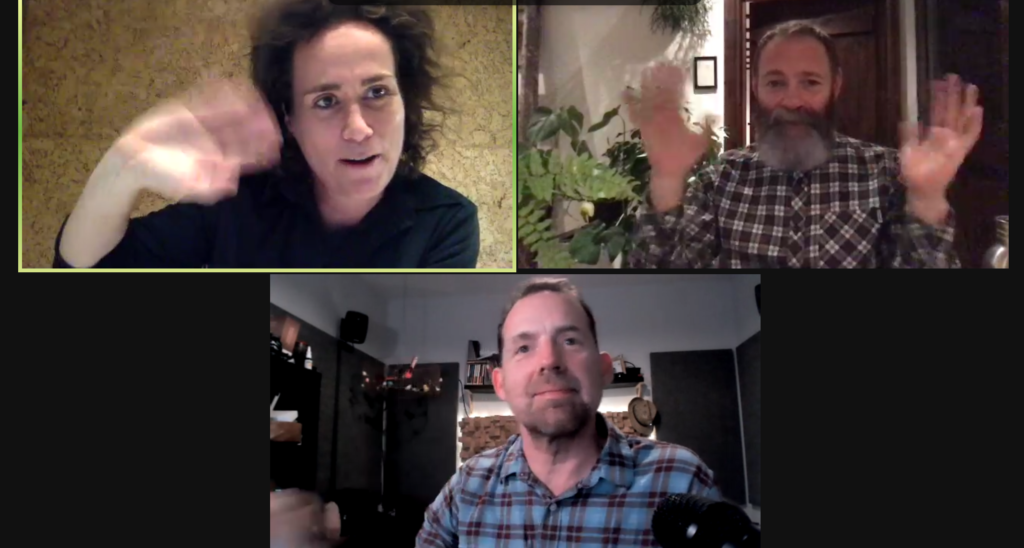 Interviewed by SP's Cath Le Couteur, self-taught writer and director Francis Lee revealed his experience of transitioning from short films to features with 'God's Own Country.' Having received multiple rejections for feature funding, Franics finally received backing from the BFI.

"That was an important lesson: a no only means a no today, it doesn't mean a no forever."

Coming from a working class background, Francis Lee experienced first hand the many limitations and hardships when entering a middle class-led film industry which frequently overlooks how its structures continue to restrict working class voices. But as Francis noted, his background is also what drove him in his career:

"I want to give voices to these working class characters. It feels important that they should be heard… when all the 'nos' come in, what keeps me going is – these characters deserve a life and I'm going to keep pushing till I get there"

Working class people continue to be underrepresented in the film industry. The 2020 report from The Policy and Evidence Centre revealed the strong class disparity, with only 16% of workers were working-class in 2019 (in 'Film, TV, video, radio, and photography') compared to 51% categorised as privileged. It's especially disconcerting that this figure decreased compared to 20% of working class people in 2017. Much of the 'development' landscape for filmmakers becomes impossible for people who do not have the material means to work or develop their practice without sustainable funding.

Francis also stressed the importance of making film more accessible to working class people to enable them to tell stories that shed light on a huge range of diverse experiences.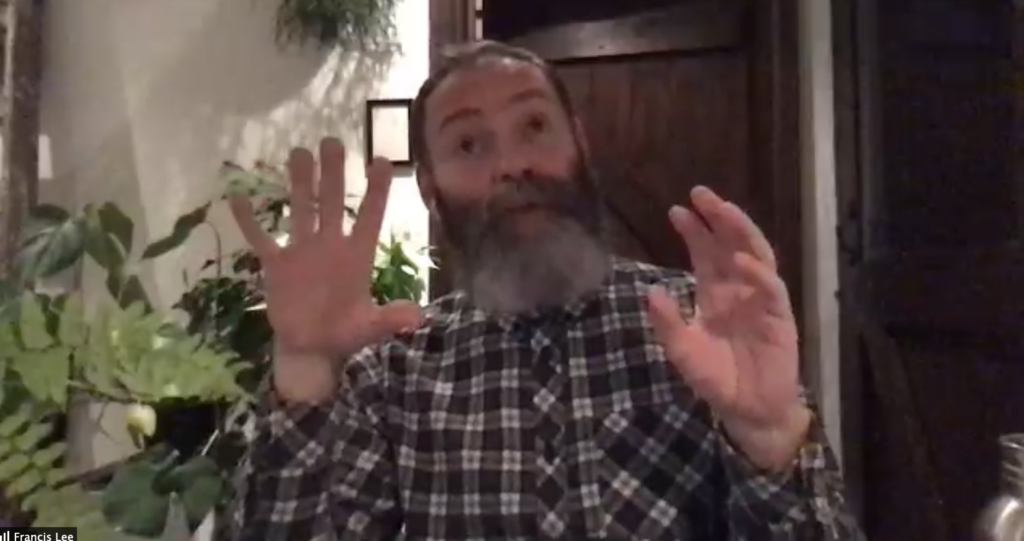 Despite being a small Independent film, 'God's Own Country' was the most successful British debut film, both critically and commercially that year. It screened at numerous festivals and gained theatrical distribution worldwide, winning countless awards at Sundance, The British Independent Film Awards and a BAFTA nomination for Outstanding British Film.

After working on a micro budget for God's Own Country, jumping to a major star-studded feature was daunting. However, the challenges can be different to what one might expect. Working with Kate Winslet on 'Ammonite', Francis experienced the weight of her fame whilst on location:

"Very quickly you realise you're working with someone who's very good at their job, and wants to be pushed… but then on location, there's crowds of people coming out to see the Titanic Lady, crowds of paparazzi… I found that very very uncomfortable"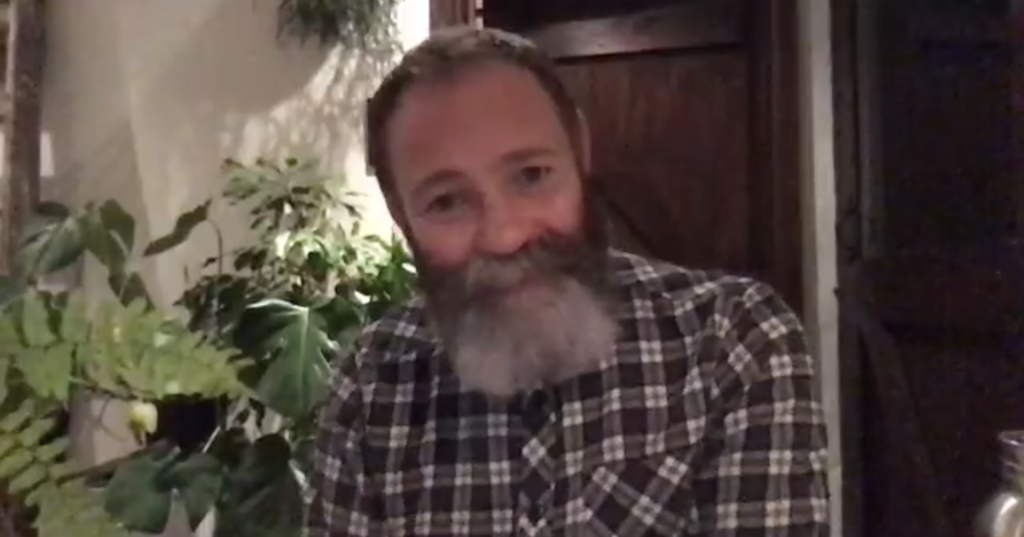 Working with actors was also informed by Francis' acting background, and working with Mike Leigh, that gave him insights into how to better communicate his ideas.

"Acting taught me what it feels like to stand in front of a camera and how vulnerable you are, how difficult that process is. It means as a director, I can help them be their very best. As an actor I found that the majority of directors didn't know how to communicate with actors, how to give notes…."

"With Kate we started to develop Mary from the moment she was born to when we first meet her in the film, every moment – from all her relationships, to a day in her life, to what she liked to wear and eat. Absolutely every single detail of her life. I don't like hand doubles or stunt doubles so for Kate that meant going out onto the beaches and fossiling for 3 or 4 wks, using the tools Mary used, wearing her boots… I wanted her out there all day, getting that cold into her bones, working in that rain, working in that wind. All this work really played into the physicality of that character".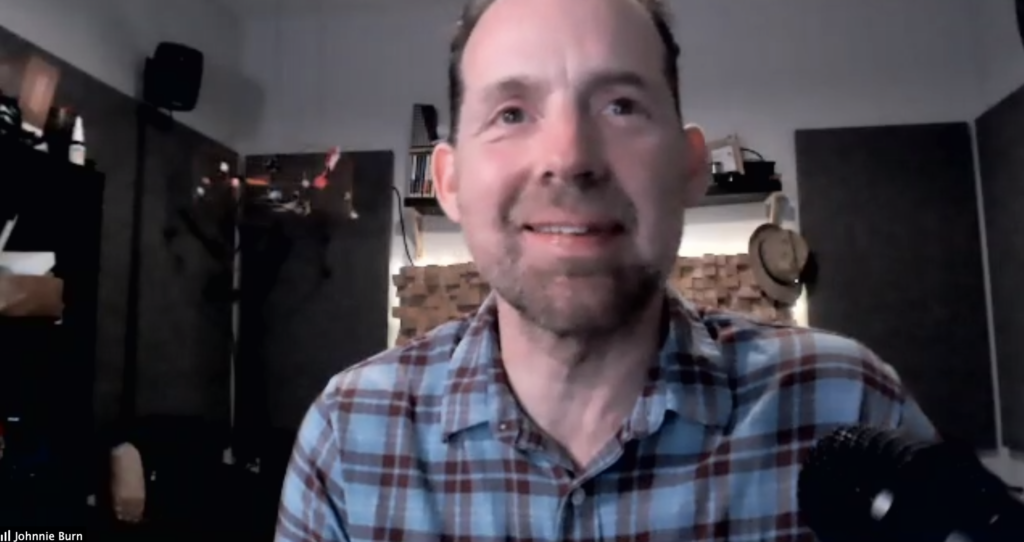 Designing sound for 'Ammonite' brought challenges but also unique opportunities of its own.

"The film offered the possibility to create an immersive world from a long time ago, to develop this world from isolation to a love story, without relying on music and dialogue."

Focusing on sound and dialogue and avoiding the extensive use of music increased the importance of sound recording on set. Johnnie Burn disclosed how around filming he'd go to the location to study the natural sounds, work with and build on them later in the process.

"The sound in 'Ammonite' was steeped in realism… the stronger we made that immersion, the deeper and more credible the experience would be for the viewer." – Johnnie Burn

"This period was just before the days of photography, so you're putting yourself in that historical position and asking yourself questions about what you see and hear, and building the world through that" – Francis Lee

The pair described the processes they developed during production and their working relationship. Johhnie's outstanding work on 'Under the Skin', 'The Favorite' has made him a go-to sound designer for auteur directors. For Johnnie, the best relationships he has are with Directors who understand the creative potential of working with sound – as early as the script stage. He stresses that silence can be just as impacting as layered sounds to enhance any scene.

"Silence is so powerful. You can never play the sound that someone can imagine in their own head. (…) It can be an incredibly powerful focusing thing. But actual silence is not the same thing as perceived silence. Actual silence is suffocating and really makes you lean in. Because you're innately aware that something's wrong."

Johnnie also shared advice on working with directors who might not be as sound-literate. Make sure to watch the full recording of the Q&A below:
'This has been an invaluable session. It's inspiring to hear that being from a working class background shouldn't be an obstacle in this industry. Sadly, there is a ceiling but when you see Francis' passion, belief and not taking no for an answer this offers hope. Thank you.' – Martin Johnston

Our enormous thanks to both Francis and Johnnie for their generosity, insight and for continuing to inspire all of us in the power of cinema.