SP's career development short film competition, New Shoots: Filmmakers, is open for submissions four times a year (January, April, July and October.) Guest judges have included the wonderful Sarah Gavron (Director: Rocks, Suffragette), Philip Ilson (Director of London Short Film Festival) and Johnnie Burn (Sound Designer: Ammonite, The Favourite, Under the Skin).
The winner of each round takes home a heap of amazing prizes; including Industry Mentorship from BFI Network, Animate Projects or LONO Studio, state of the art Audio Kit, Final Draft Screenwriting Software, a year's MUBI Subscription, a DCP of their film from Post Factory and promotion across SP. PLUS, the overall winner of all four rounds wins the incredible Nikon Z 6II Essential Movie kit.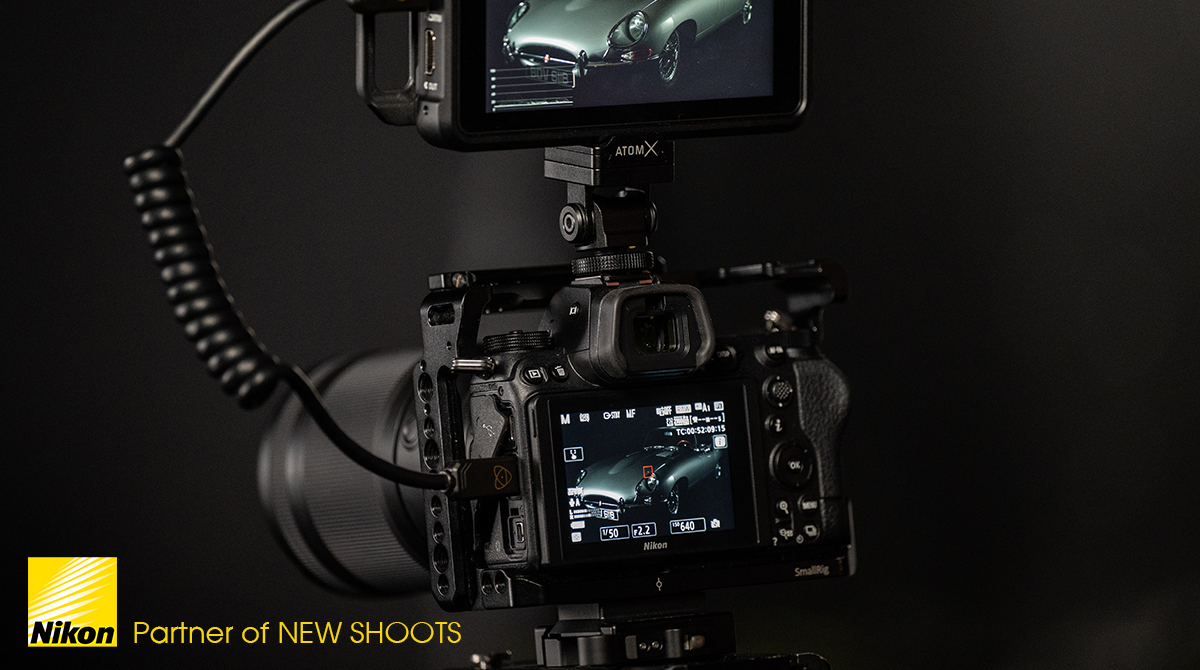 Big congrats to Lanre Malaolu whose dance documentary hybrid, The Circle, won the overall competition in 2020. Watch it here.
The Circle is a bold and lyrical portrayal of two brothers, David and Sanchez, living on a Hackney council estate, in East London. The film gives a compelling insight into their family and friendships, the stigmas they face daily, their mental health, and how they process their emotions – embodied through vivid movement sequences. The Circle looks at what it means to be a young black man growing up in inner-city London.
Here's what judge Desiree Akhavan (Writer & Director: The Miseducation of Cameron Post) said about the film:
'THE CIRCLE explores race in a way I've never seen on screen before- playing with form, movement and narrative structure. I'm really looking forward to seeing where Lanre Malaolu's voice takes him next.'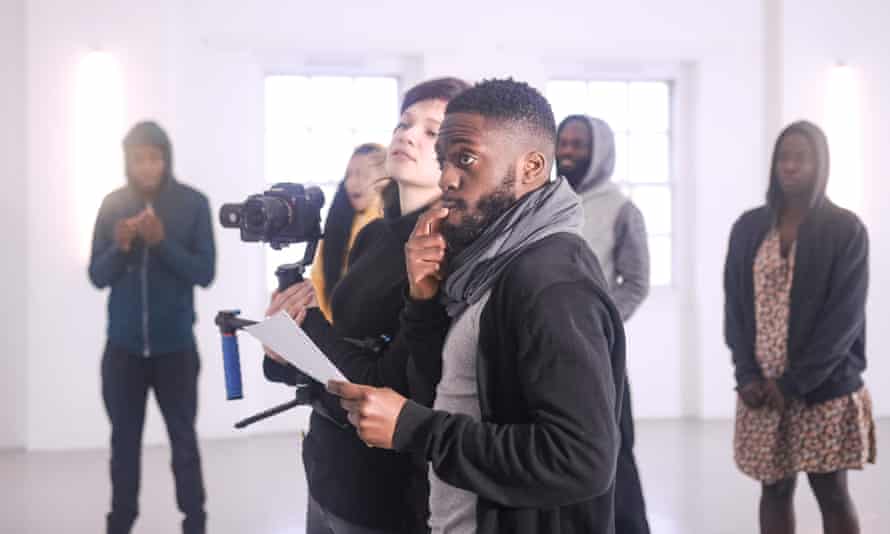 We caught up with Lanre to discuss his filmmaking process and top tips.
Due to his background as a choreographer, we were curious whether Lanre had intended to introduce the physicality of dance from the very beginning:
'For sure. I remember the first time I met David and Sanchez, they had so much to say, but importantly, I could sense they were vibrating with emotion and I wanted to excavate and understand it through movement. I'm using the word "dance" less these days to describe my work. I'm more interested in the ability all our bodies have to tell stories and using this as a vehicle to uncover our hidden truths and emotions.'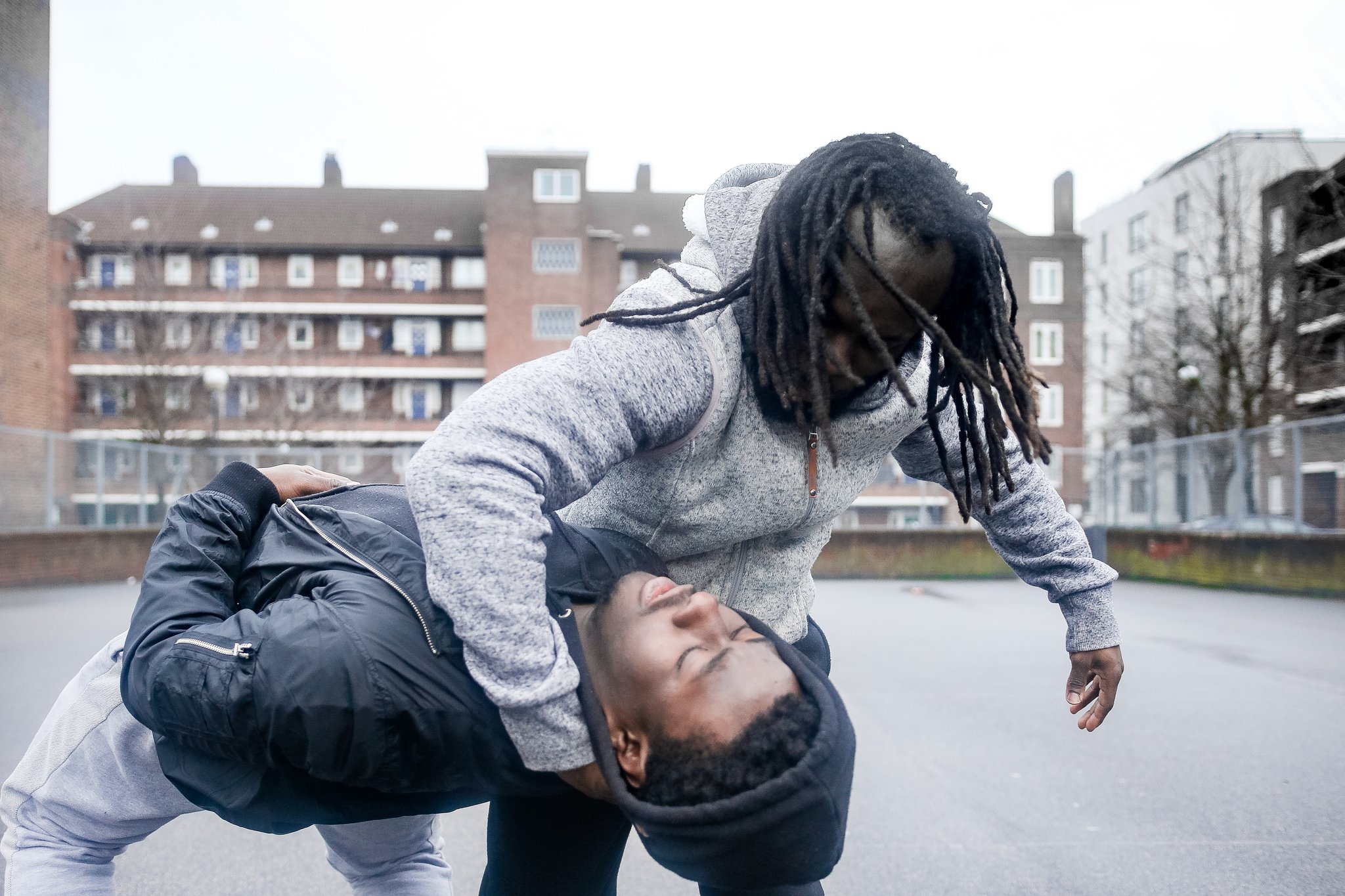 Like many Shooters, Lanre works across multiple disciplines; besides directing and choreographing, he also writes and acts, working across theatre and film. We asked him what he thinks the key benefit of this is, and whether he intends to continue working across all fields:
'I think the major benefit is simply understanding the full tapestry of the artform I'm working in. It has allowed me to consciously and subconsciously pull on the skills I've learned in each discipline. But I've taken the time to really commit to each of them. For example, I spent my earlier creative years really focusing on my acting, and putting the hours in training and working professionally. Then, when the choreography started to pull at me, I'd turn down opportunities as an actor to really hone the craft of choreography… and the same when it came to directing and writing.
I didn't have a scattergun approach. Each choice I made of course took me on a crazy journey, but there was some intention in all of the choices. It was less about the egotistical: "Look at me! I can do it all!" – And more about the intrigue I had for each field, and respecting them enough to know that they each demand their own attention and investment of time. It's only now after 10 + years of grinding, that I'm able to work fluidly between all of them with confidence.'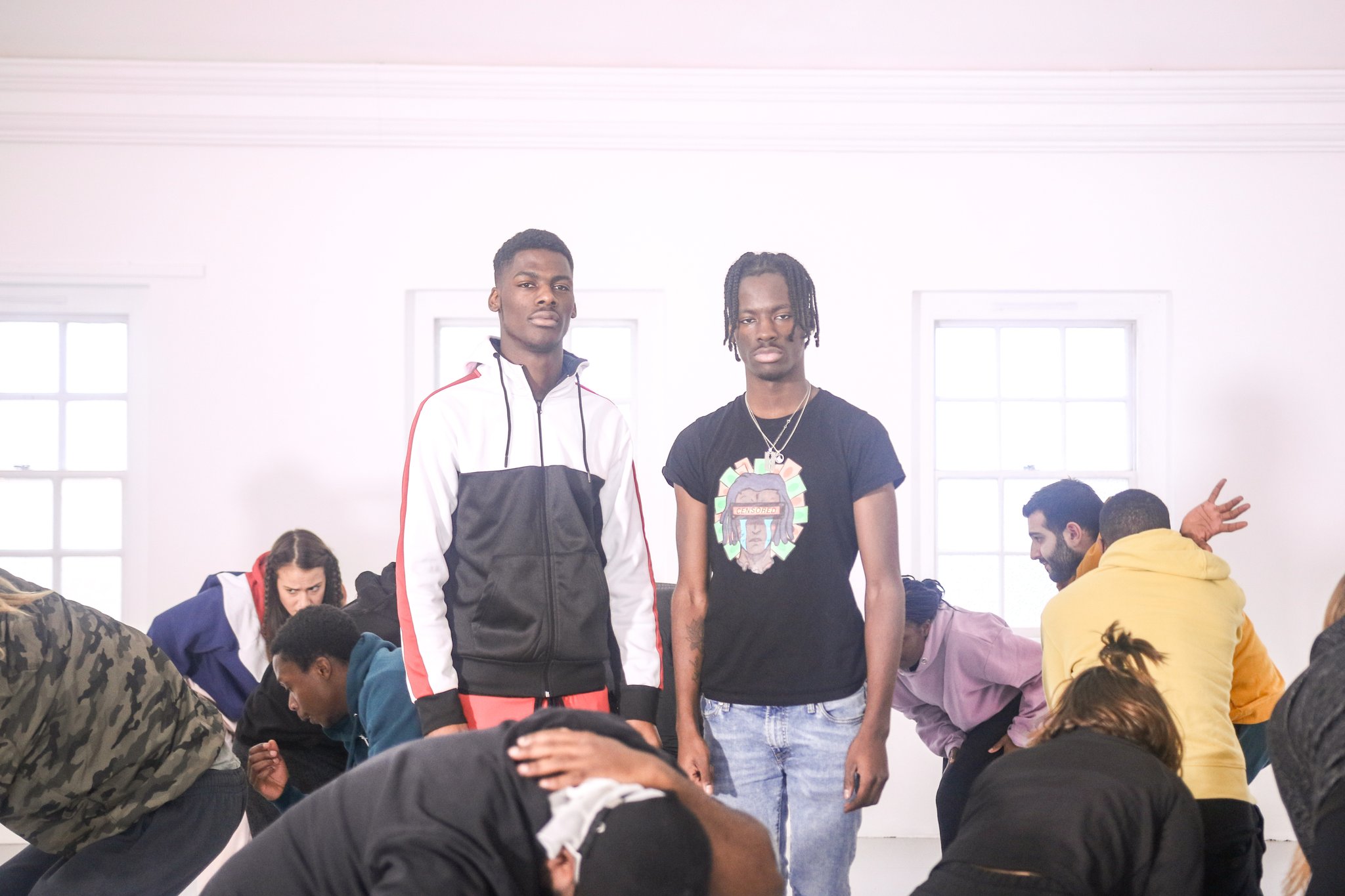 As the overall winner of New Shoots 2020, Lanre took home The Nikon Z 6II Essential Movie Kit. This mirrorless camera is designed with freedom in mind: we're super impressed with the image quality, flexibility and film-friendly features. It can be tailored with additional equipment to suit any movie-making style. The movie kit provides the core essentials to get rolling quickly, with all the important tools to make high-quality films.
Lanre's thoughts- 'I love the setup of the kit! It has everything you need. Nikon really did shoot it out of the park with this! I'm gonna take it into the studio with me for my next project. Shoot some rehearsals and tests…'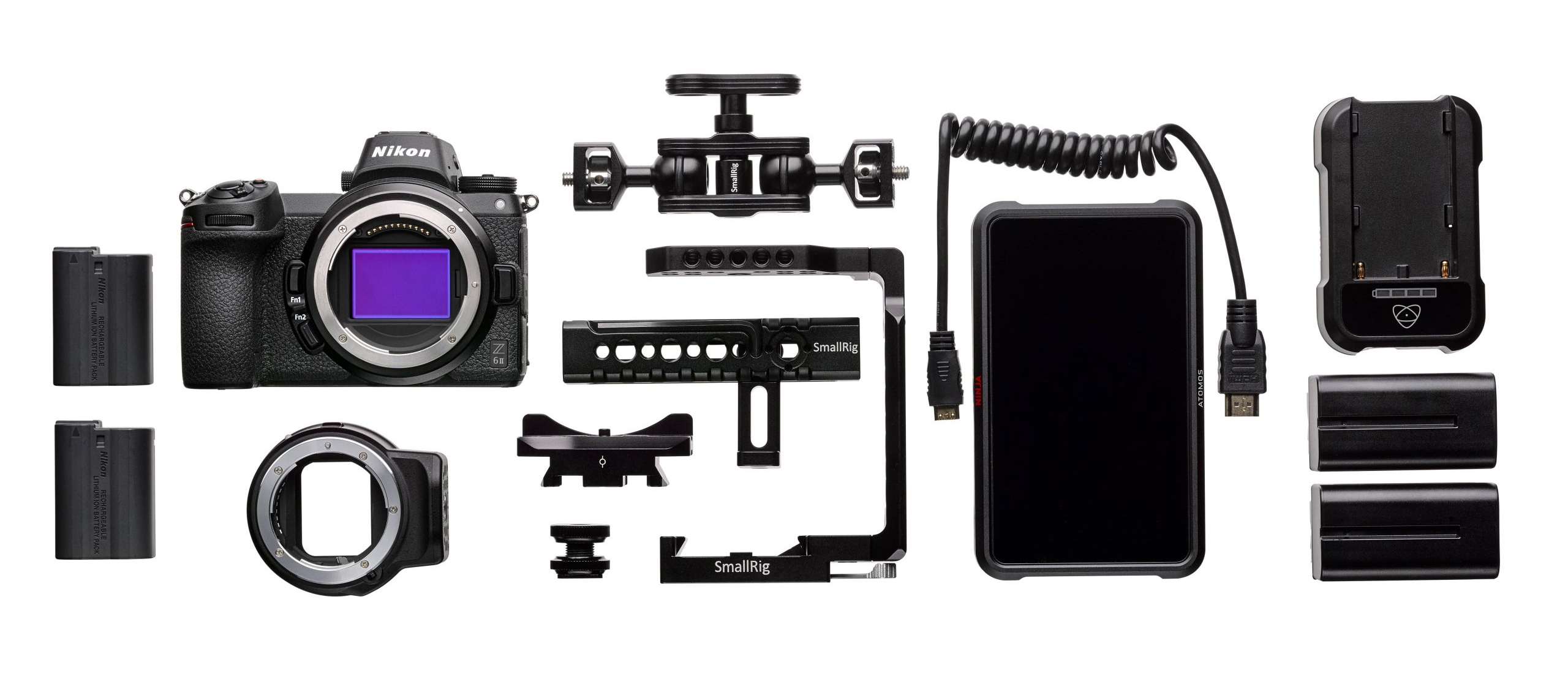 As SP is a community by and for filmmakers, sharing their experiences for people to learn from their successes but also their mistakes, we asked Lanre if anything came to mind that might be of help to other Shooters:
'If it's your own film, firstly giving yourself space away from it is so important. As much as the word "perspective" is overused, it's still so undervalued. To be fair, I'm shit at this sometimes, as it's so easy to be all consumed by your work. But I think this is where talking things through with other filmmakers/collaborators comes into play and is so vital.'
And for those looking to get their first projects off the ground, Lanre had the following to say:
'Get a group of people who understand your creative quirks (your crazy) and are down for the ride. Then just start the bloody thing. The only way you can develop a creative voice/artistic instinct is by starting a whole load of projects and finishing a whole load of projects. And along the ride, you'll hopefully end up with a group of creative collaborators you trust implicitly, which I personally find is one of the most beautiful parts of filmmaking.'
Excellent advice from an excellent filmmaker & artist. Once again, a massive congratulations to Lanre on his beautiful work and on taking home the Nikon Z 6II Essential Movie Kit – we can't wait to see what he does with it.
Remember that SP members can browse through all the New Shoots submissions, provide feedback, connect and collaborate.