Our NEW SHOOTS live event programme continues online and in July horror Guru's Prano Bailey-Bond and Jen Sheridan joined us for a truly killer masterclass. Both directors are supportive members of the SP community, and both have made a screamingly bold entrance with two of the best debut indie horrors of the year.
If you've missed it, you can catch up with the Q&A here. They shared expert advice on developing a first feature, working on a shoestring budget, capturing tone and, surprisingly, even leech wrangling. Below you'll find some of our favourite quotes of the night. 

Prano Bailey-Bond's debut feature film, Censor, had its world premiere at the Sundance Film Festival 2021, opening the festival's Midnight section, before having its European premiere at the Berlinale. Described as "one of the best horror films in years" (The Independent), Censor will be hitting UK cinemas on August 20th.
Jennifer Sheridan's debut horror feature Rose: A Love Story premiered at the BFI London Film Festival and was nominated for the Raindance Discovery Award at the British Independent Film Awards. Jennifer honed her skills as a storyteller through her work as a self-taught editor over the last twelve years (credits include Cuckoo and League of Gentleman).
SP's Cath Le Couteur asked the directors what their experience was with shooting horror as a genre.
Jen: 'My film is a tricky one… I don't know if there's enough hardcore horror. It's a genre hybrid film… it's made it a bit difficult to sell and place'
Prano: 'I think of horror as "the return of the repressed"… that thing you don't want to face that's gonna come and bite you on the bum. It's about how we self-censor and also how our brains censor things for us… repressed memory, repressed selves and how that will come out in a very twisted way. […] I love the genre because it's so imaginative and surreal. I summarise my work and what I want to do as just, "nightmares" – sometimes they're not full-on horrors…'
As both films are debut features, we were curious to find out what it was like to create them on a budget, and what the filmmakers' solutions were to working within financial constraints.
Jen: 'Most of my short films were self-funded while I was editing. I went in doing something I knew I could achieve on a low budget. I knew no-one would give me the money for a first feature and I needed to be realistic: ROSE had hardly any cast, minimal locations, achievable stunts, in-camera effects using pig skin or whatever I can cook up.….When I read the script from Matt I knew it would work… I knew lots of young passionate people to work with… I had a great script that wasn't super expensive to achieve and a really supportive development team.'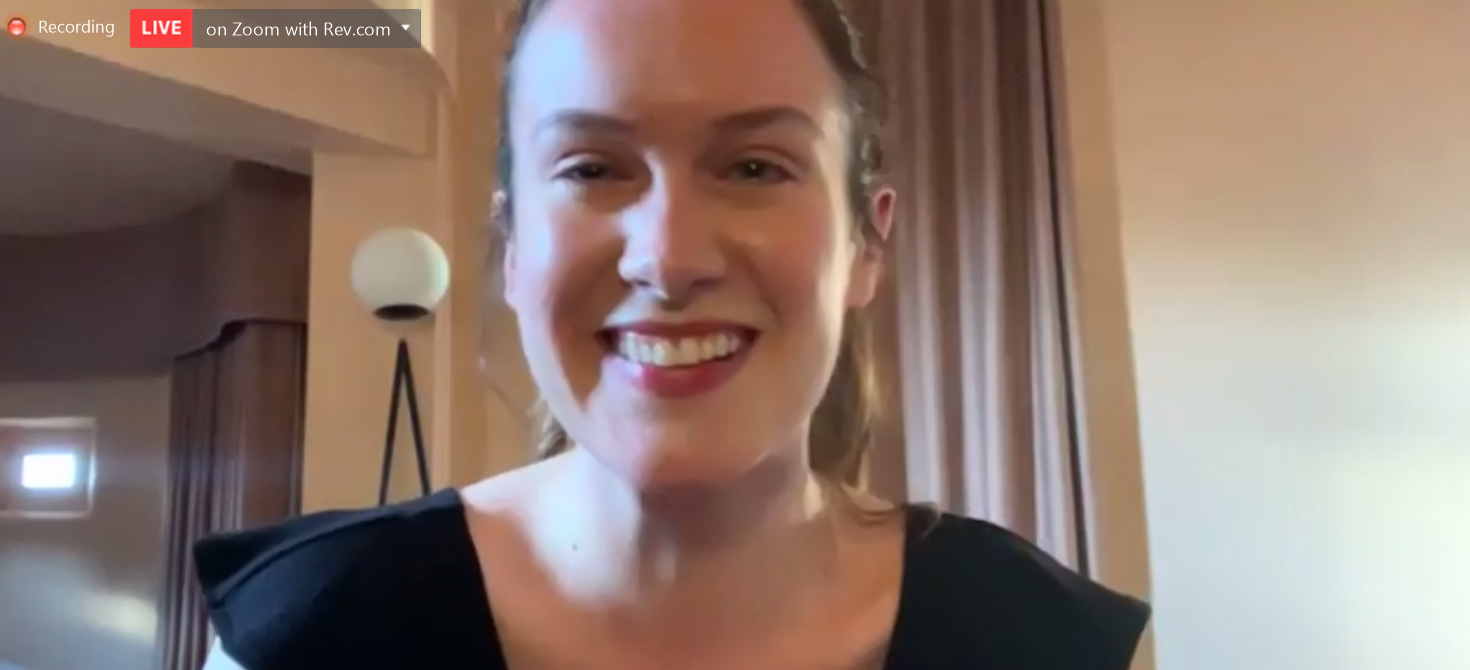 To secure the best crew, both directors reached out to their network, as well as on the SP community to find talented collaborators. Rose: A Love Story features a small cast, it was written by Matt Stokoe who also starred in the film, and edited by Jen herself and Andrew Hamer.
Jen: 'I actually met my composer Cato Hoeben through SP. He's done every single one of my films since.'
Prano brought together an incredible crew, including SP member and BIFA award nominated cinematographer Annika Summerson (Mogul Mowgli), and award winning composer Emilie Levienaise-Farrouch (Rocks). As well as production designer Paulina Rzeszowska and editor Mark Towns who both worked previously on Rose Glass's British indie horror Saint Maud.
To ensure everyone was on the same wavelength, Prano explained how she briefed them before filming: 
Prano: 'I was referencing specific video nasties and references from the 80s and 70s to tune my crew into that. I talked to my DoP and sound designer in emotional terms and atmospheric terms. Sound is where you're setting the tone…. I think about sound when I'm writing.'
Interestingly, Prano mentioned she did not rely on storyboarding : 
Prano: 'I don't storyboard but I shortlist really tightly. Within the shortlist I pull in images from other films… if there's a visual image in my head which will help other people see what I'm aiming for… […] I go on set with a very tight shortlist, to know what are the important pieces of info to tell the story, what are the emotional beats I need to make it work'
Jen: 'I used to storyboard quite a lot. Then I realised it was easier to mark up scripts like a script supervisor… I've developed a new way of working… As soon as you step on set, something changes. It's good to have a base to work from so you can step on set knowing what you need to achieve.'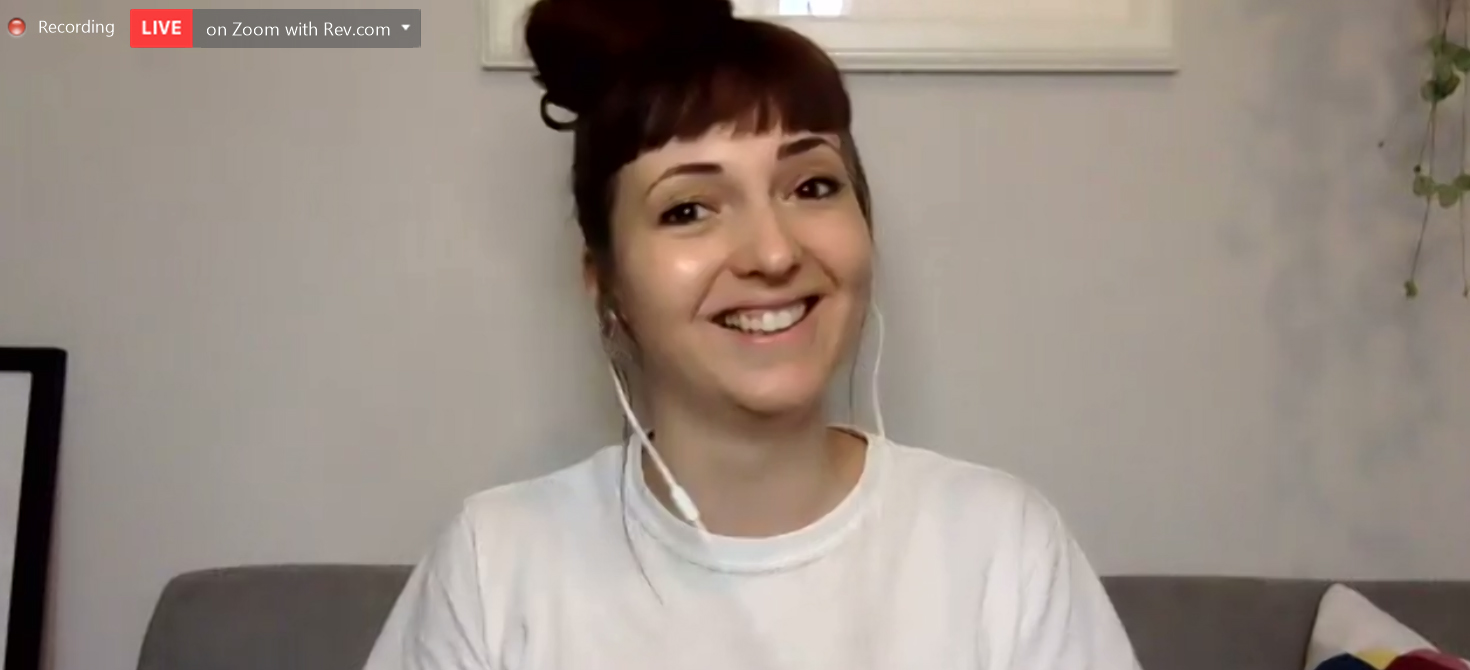 Cath asked about their working relationship with actors-
Prano: 'I did rehearse and I would definitely recommend rehearsing. I didn't get to rehearse everyone, but from the beginning, working with my producer, I knew we'd be on a tight budget and rehearsing would be key… me and Niamh talked lots on Skype… that meant we had a shorthand before going on set. [Actors] know you're there to catch them, you're there to help them take risks and do things outside their comfort zone. I would say definitely find out how the actor needs to work, what they need. […] I see the director's job first and foremost as telling the story, beyond that you're welcoming people in with their ideas… and you're the litmus test of "does this work for the story or not"… The more you work with them, the more they take ownership of the role.'
The pair also touched on the importance of knowing how to edit as a director. 
Prano: 'I had my editor assembling as we were shooting… that was great… I really do think editing is one of the best training grounds as a director. In the edit you learn what you need to tell the story and it gives you confidence on set [about which shots you might need]. It's really helpful if you can learn about editing.'
And finally, when asked for some last advice to fellow filmmakers, Jen had the following to say:
Jen: 'Have a plan but be prepared to throw it out of the window… if you want things to work in an exact way, you're going to have a frustrating early career!'
So if you've become curious and want to watch the full chat and Q&A, it's not too late – just head to our Facebook page.  Sign up to our newsletter to hear about future events.