Our NEW SHOOTS live event programme continues online and in April, triple-BAFTA winning and Oscar nominated writer-director Paul Greengrass joined us for a truly inspirational Masterclass. In just one hour he shared so much wisdom and advice on everything from running a set, working with actors, pacing, editing, the ethics of working with true stories, and finding your creative voice.

If you missed the Q&A or you simply want to hear all of Paul's top tips again, then you can re-watch it here.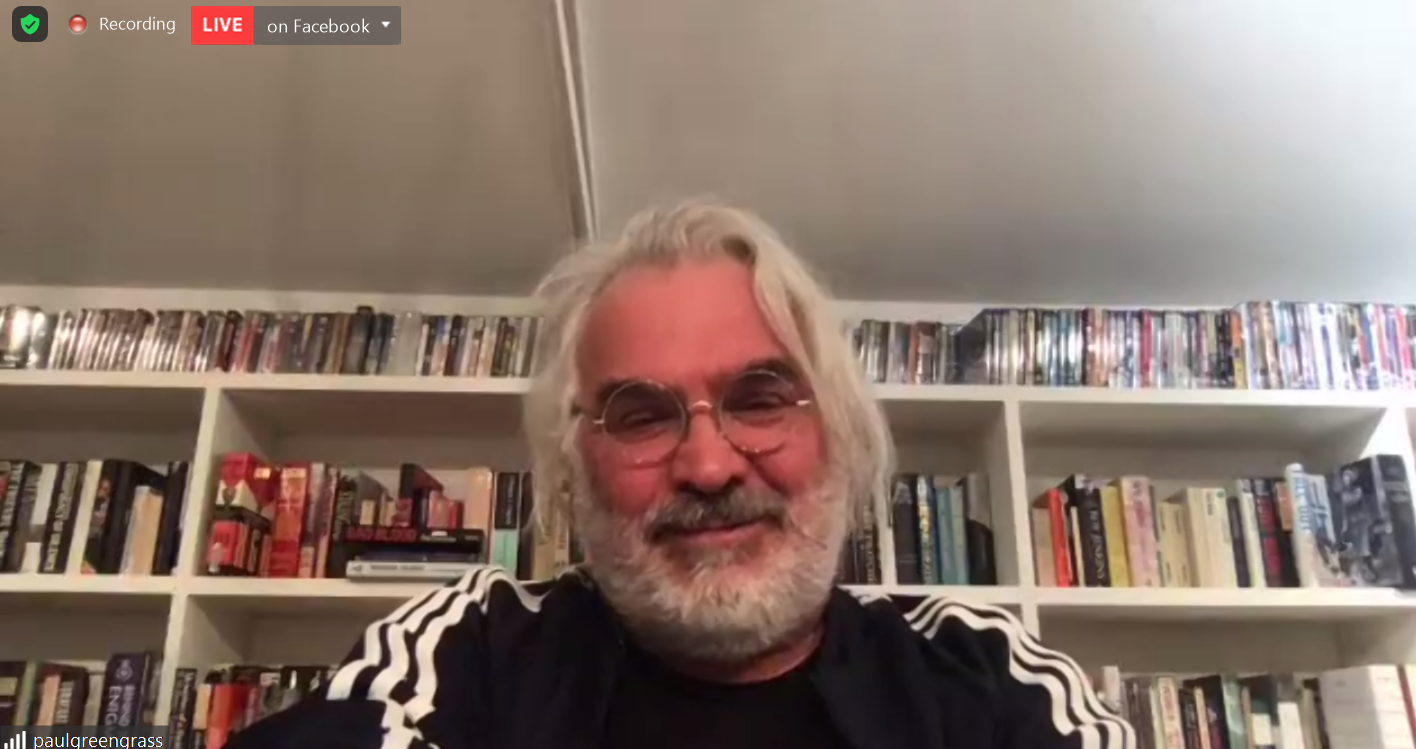 Paul Greengrass is a deeply political filmmaker and long-time supporter of SP, known for fighting for directors' rights, as well as for championing emerging talent. In 2017, Greengrass was honoured with a British Film Institute Fellowship, for recognition of his outstanding contribution to film culture.

After starting his career on the hard-hitting TV documentary series, World in Action, Greengrass went on to use this journalistic quality in his own filmmaking. Some of his outstanding films include Bloody Sunday, about the infamous 1972 shootings in Northern Ireland, which won him the main award at Berlin Film Festival. United 93, set around the 9/11 hijacking of the United Airlines plane, which gained him a BAFTA for Best Director and an Oscar nomination. Captain Phillips, based on the 2009 hijacking of a U.S. container ship, and 22 July, a dramatisation of Norway's worst terrorist attack, were both widely and critically acclaimed.
Greengrass also directed three films in the Jason Bourne action thriller series, The Bourne Supremacy ,The Bourne Ultimatum, and Jason Bourne which demonstrated his desire to develop character, as much as his signature use of hand-held cameras. Both major critical successes, they further cemented Greengrass's reputation and enabled him to get smaller, more personal films made.

His latest film, the critically acclaimed western News of the World with Tom Hanks, is now available to view on Netflix.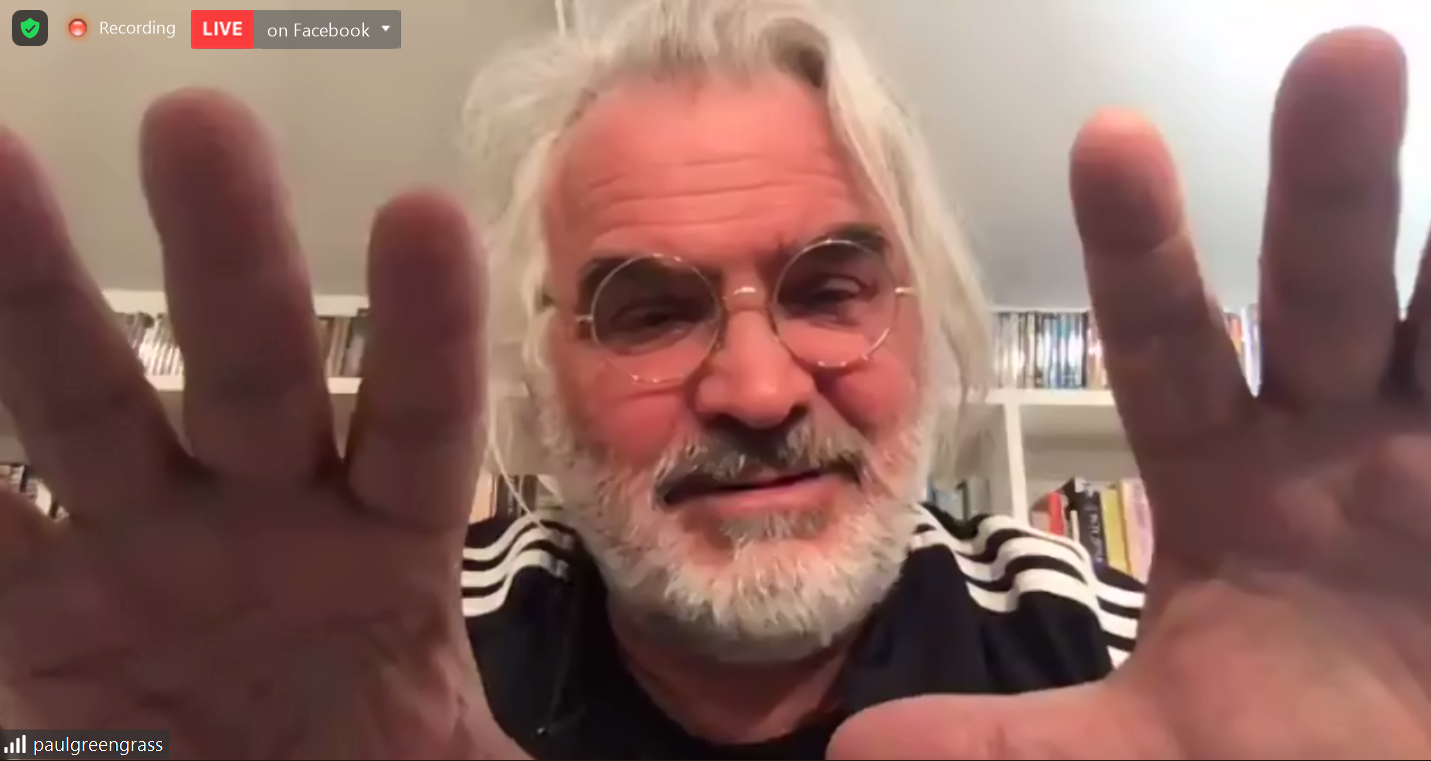 Here are some of our fave quotes from the evening-

Paul on team work- "If you're directing a film, you're surrounded by people, you're in such a blessed place in life. They're all literally there working ceaselessly to try and solve your problems… You're a jack of all trades but they are masters of their crafts."

Paul on the industry- "There's lots of things to be very hopeful about in our industry, most of all the sustaining comradeship you feel whatever set, cutting room, theatre or show you're part of- it's a business where we come together and operate as a team. For all our neuroses, our sense of being separate and alone and fearful, we can all just help each other to tell stories."

Paul on working with Actors- "The relationship with your leading actor is the most important relationship you'll have. Together you have to describe the arc of the whole film… you're effectively roped together in a forest in the dark and you've got to climb a mountain holding a flashlight…. If you're making a film you've got to listen intently to all of your actors, especially your leading actor: their sense of what feels truthful is the best guide you're going to have."

Paul on editing- "It's important to be unsentimental when you cut…That which you most love may be the thing that's holding back your film, that thing you hate may be the most important part of it."

Paul on writing- "It's so important that the script describes exactly what you want to see and not just a generalised description of an action sequence. By the time you get to shooting, I've worked that draft to within an inch of its life."

Paul on SP- "It's brilliant, you should definitely join… Organisations like Shooting People are very, very important, and they enable us to talk to each other."
Huge thanks to Paul for continuing to champion independent filmmaking and for generously sharing his wisdom with the community. Become a SP member or subscribe to the newsletter to keep up to date about future NEW SHOOTS events.