Whether you're a writer, director, producer or an actor, you're certainly sitting on a passion project you'd love to create or portray. Something very personal, something that keeps on returning in your wildest dreams waiting to be realised.
Building this concept or story up, constantly changing, improving and waiting for the right time to share with the world is an art in itself. The more passionate we are about something, the easier it is to be disappointed, having built up our own expectations to at least the size of Mount Everest.
Ben Robins wrote 'The Last Jeff' prior to beginning his adventure with short films when he had little to no clue as to how to make it happen.
"I first wrote 'The Last Jeff' about 3 years ago whilst in-between things, before I had ever made anything properly, and with no real idea of how to make it happen. It was a pretty wild script, that mixed together all my anxieties about my relationship with my dad in particular, and experiences trying to navigate the many labyrinths of the NHS's barely existent mental health support networks. Naturally, it was a comedy, because:
A. I'm very bad at taking things seriously,
B. The filmmakers that seemed to influence the idea the most were comedians Alice Lowe and Roy Andersson."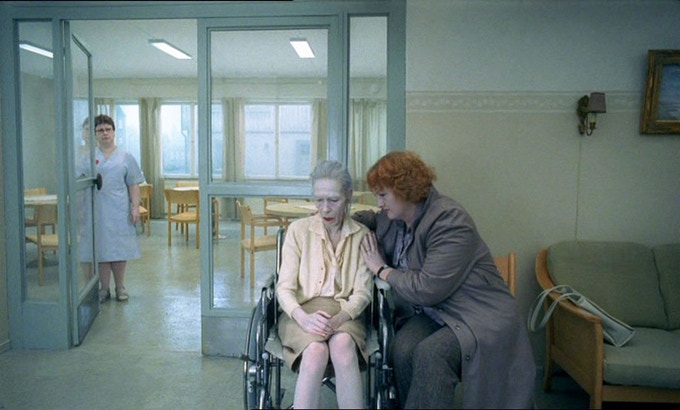 Knocking the script onto the shelf, Ben went on to create his first short, 'Losing It', a dark, weird comedy, created with the support of the shortFLIX scheme which taught him the ropes and allowed for 'Losing It' to be premiered on Sky Arts.
Whilst 'Losing It' was making its festival circuit, Ben began redrafting and repackaging 'The Last Jeff', trying to find fitting and passionate crew and cast on the go. As a long-term Shooter, Ben tried his luck in the Script Pitch, getting a response from directors and actors.
Whilst on the hunt for a producer to keep the project going, Ben reached out directly to the community, finding a post from Michael Peers in the Ask section, who was hoping to produce his first narrative piece:
"I figured I'd kick myself if I didn't at least try, so I reached out with my own comment with my email, and trying to distill the whole film into as short and punchy a line as possible (I can't remember how I described it exactly, but it was definitely something like "there's a naked guy running around who thinks it's the end of the world") and low and behold, he came back to me pretty much straight away"
One thing led to another, many discussions and drinks later they got the project off the ground.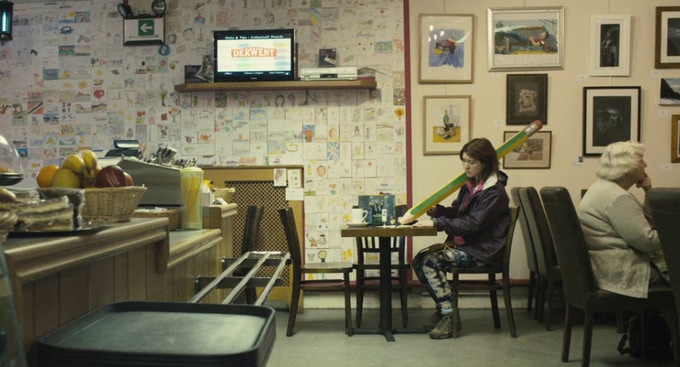 One can dream of making a film without any regard for budgets and resources, but you'll need at least some cash to turn the idea into reality. While there is an abundance of funding available to emerging filmmakers (see our funding page), there are even more filmmakers in need of it. The idea of crowdfunding came to Ben when our very own Helen from SP recommended Ben to Kickstarter for bespoke crowdfunding support.
After packaging the project in the best wraps available: building reels and concept art (with the help of Cong Nguyen), reaching out to actors and managing to attach rising star Erin Doherty ('Les Miserables', 'Call the Midwife', 'Wolfie', soon to be in 'The Crown') and amazing crew members including Rachel Durance ('Losing It', 'Ladies Day', 'Batty Boy', 'Yesterday', 'Assassin's Creed', 'The Legend of Tarzan', 'Mute', 'Sorry We Missed You'), Adam Barnett ('Two Graves', 'Losing It', 'They Found Her in a Field'); they've launched the campaign and managed to hit 13% of their target in the first 24h.
So why are we talking about this?
We're chuffed that SP was able to lend a helping hand in bringing 'The Last Jeff' closer to becoming a reality, and with the invaluable guidance from the team at Kickstarter, Ben's Kickstarter campaign is up & running and we're hoping that you might be interested in finding out a bit more, supporting it in any way you can (financially or simply sharing with your peers) or becoming a future audience of Ben's little passion comedy about the "naked guy running around who thinks it's the end of the world" whilst struggling with the NHS and the mental health support system.