Dear all,

2021 is truly peeking around the corner.
To help you start it off a bit earlier, we've compiled a list of shooter's films you can catch up on, that have busted through this year and will make you laugh, cry, but most of all feel utterly inspired – all linked below.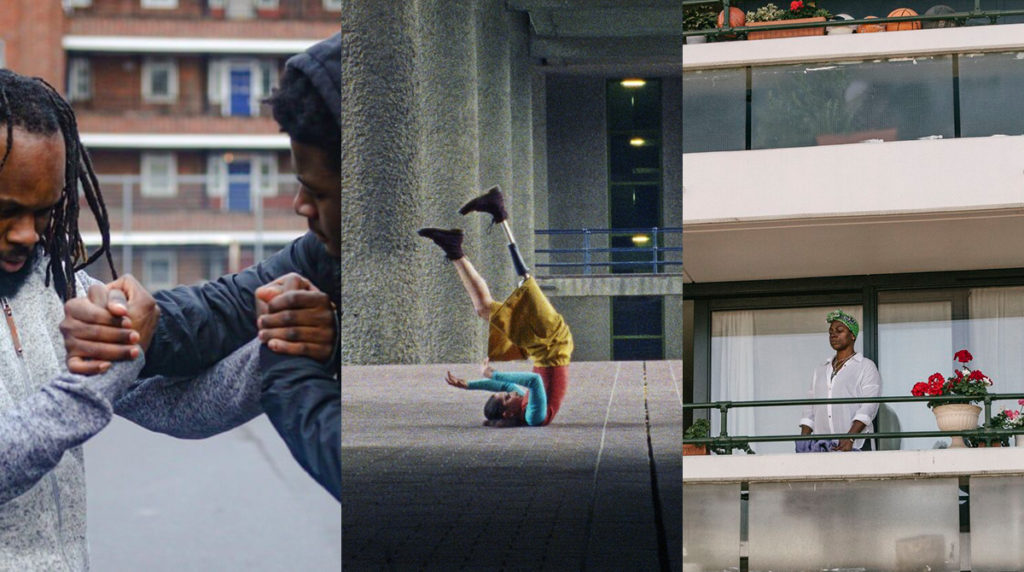 But first, a couple of things about our community.
The vast majority of the SP community is made up of freelancers trying to make ends meet while also pursuing the stories, film projects and passion projects that they care about deeply. Many have been severely impacted by the pandemic. impacted severely. There are also dozens and dozens of smaller creative film orgs, film festivals, indie cinemas, activists and educators who belong to SP, some of whom have been forced to close their activities for good.
The arts – cinema and beyond – continues to be discarded by this utter failure of a government who are unable to recognise the value of the arts to our cultural and social survival. The advice to 'retrain' and find a new job was laughable in every direction (as if as artists and freelancers, we don't already try and hold down multiple gigs…) The 'Cultural Recovery Fund' made available and referred to as necessary 'to protect the crown jewels'… may as well have been called a mothball fund for the people. Pre-Covid, the situation was already dire, there has been a 35% fall in Conservative government support for the arts over the last decade.
And still, every day, across the SP community, people take the time to support each other, exchange ideas, share information, join each other's productions, watch & comment on each other's films, and build collaborations that persist in getting bold, independent work made and seen.
On our own home turf, we may have lost our beloved office, but we remain fiercely of the belief that stories matter. That your stories matter. That culture matters. That helping to facilitate ways in which independent stories and films can bloom and will bloom again, matters. We could not provide any of the services we do without your support. Thank you for belonging to SP.
Thank you too, for the kindness of language and spirit of collaboration that continues to exist right across SP.
Here are a few highlights of the year below. If you have some time, do check out some of the brilliant films from these writers, directors, actors, producers, crew and more…
We hope it will act as inspiration for your 2021.
Best of luck and strength to all.
x
molly, dorothy, adem, sally, colm, stu and cath
SP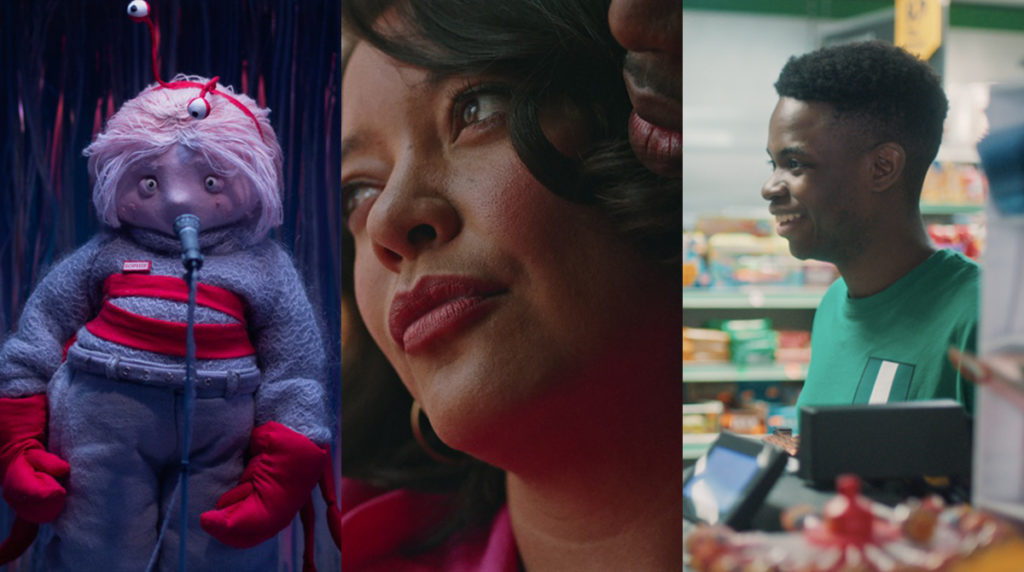 NEW SHOOTS 2020 WINNERS: SHORT FILMS TO WATCH
Incredibly, over 650 films were sent in for SP's film competition this year.
Congrats to ALL who made a film. The competition is open each season (4x a year) and supports filmmakers by providing one-to-one industry mentorship + a bunch of fantastic camera and sound kit and other cool prizes.
Please remember too, that you can watch any film submitted this year, and find out what people are wanting to do next, and what collaborators they're looking for here. An overall winner (announced 2021) will also walk away with a Nikon Z6 Essential Movie Kit, worth over £2500. Thanks Nikon!
Here are the four winning films for 2020-
2020 WINNERS:
Never Actually Lost by Rowan Ings
* selected by Ed Sayers, Founder Straight 8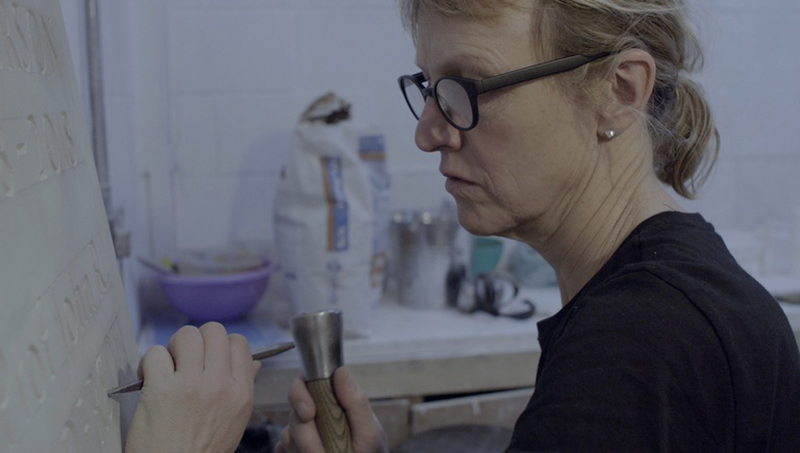 An experimental archive film, documenting the filmmaker's Grandmother, Audrey Anderson's last year of life. 'Never Actually Lost' asks how we remember our own selves and how we attempt to remember someone else. – Ed Sayers
* selected by Sarah Gavron (Rocks, Suffragette)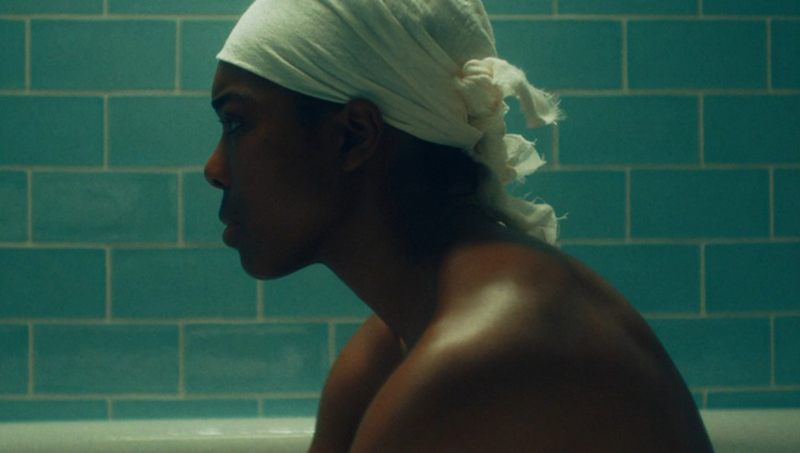 'It is a beautifully directed film about a painful and sadly rarely explored subject. The central performance is raw, real and affecting. The use of imagery is incredibly powerful and the sound design gives the film an immersive quality. I was both moved and impressed by this film.' – Sarah Gavron
'Shooting People has been a big support through my career… yours is a platform that truly champions indie filmmakers.'- Candice Onyeama
* selected by Desiree Akhavan (The Miseducation of Cameron Post, Appropriate Behaviour)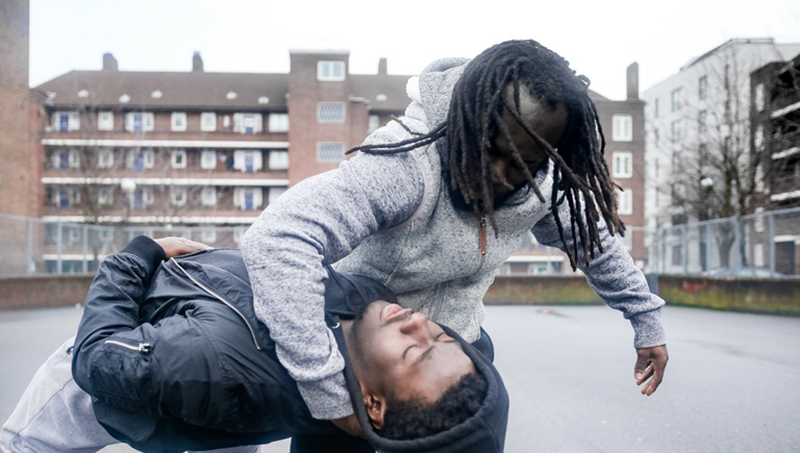 'The Circle explores race in a way I've never seen on screen before – playing with form, movement and narrative structure. I'm really looking forward to seeing where Lanre Malaolu's voice takes him next.' – Desiree Akhavan
Listen to Me Sing by Isabel Garrett
* selected by Philip Ilson (Artistic Director and Founder, London Short Film Festival)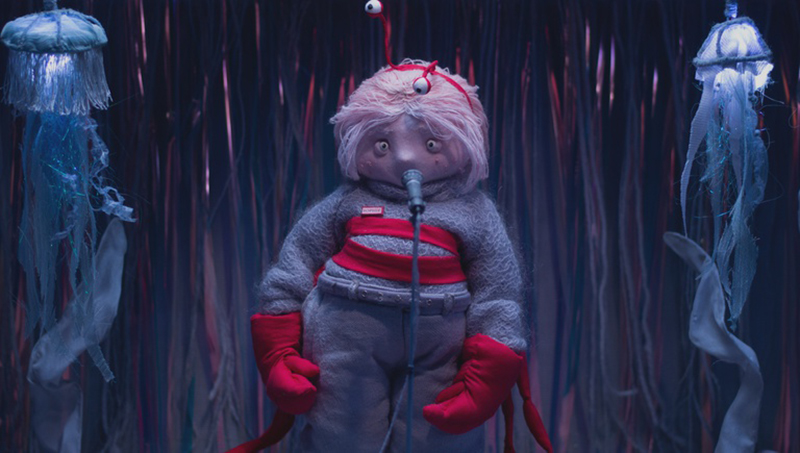 'This surreal and spectacular animation goes to places unexpected and thrilling, involving a singing walrus! The craziness of the story keeps us watching, but the quality of the models and lighting show a stunning dedication the animation craft to create new surprising worlds.'- Philip Ilson
2020 SHORTLIST
Amazonia by Dominic Hicks is a triptych of dark comedy shorts based on real amazon.com product reviews.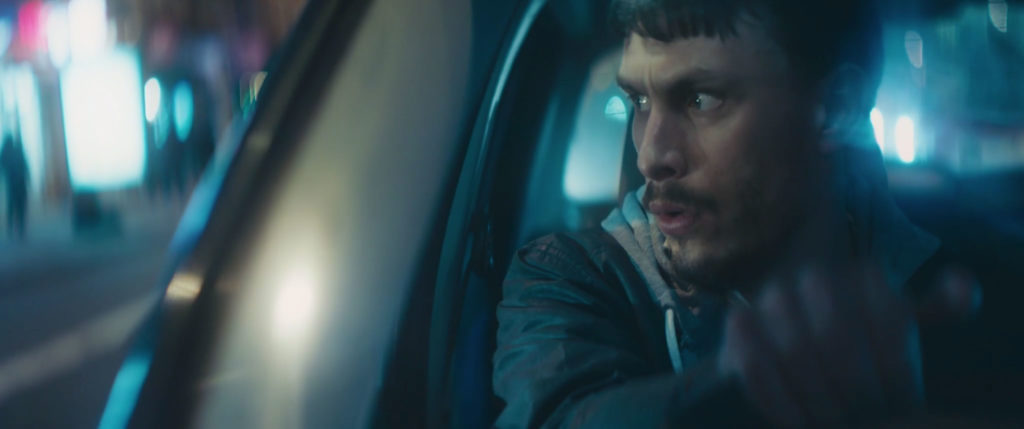 My Boy by Charlotte Regan is a devastating drama about a father desperately looking for his son.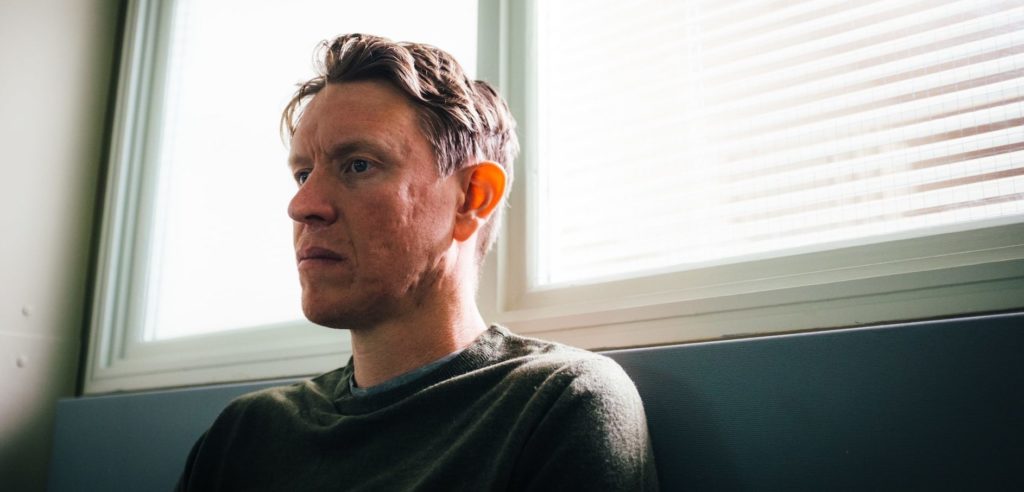 Those Who Wait by Steph Beeston. A poignant documentary looking at a family living in the largest cemetery in Metro Manila, home to 8000 living residents.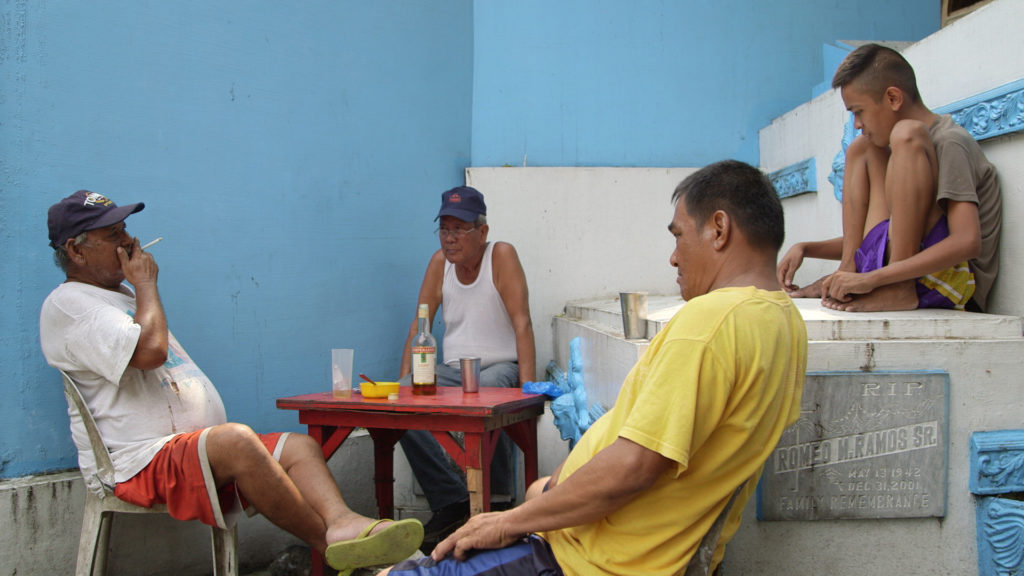 Bubble by Eleanor Mortimer. Against a backdrop of gentrification in London's East End, a family-run tropical fish shop keeps open against the odds.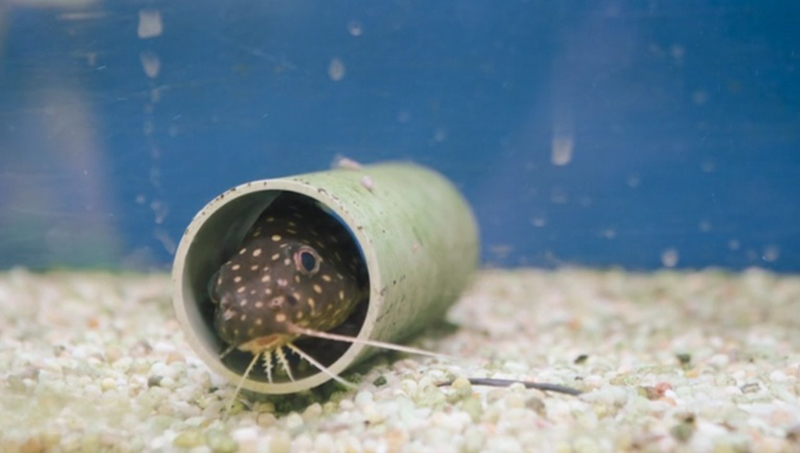 Tin Luck by Beatrix Jacot. Told in one unbroken nine-minute shot, on technocrane, on 35mm film and Tin Luck was 80% cast by the community at Maiden Lane.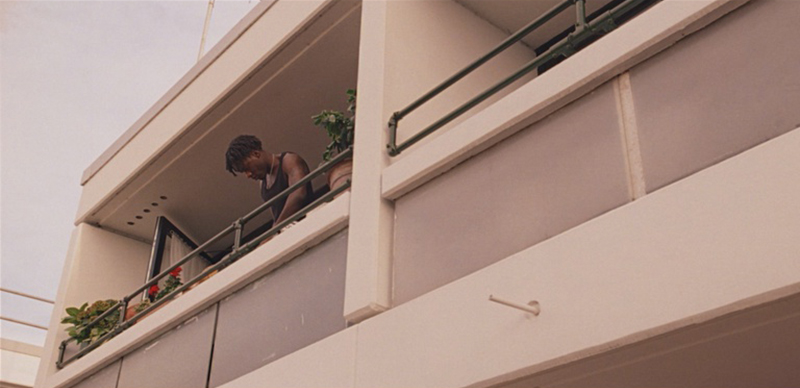 Material Bodies by Dorothy Allen- Pickard. Through interweaving dance and dialogue, Material Bodies is a sensual and cinematic look at the relationship between amputees and their limbs.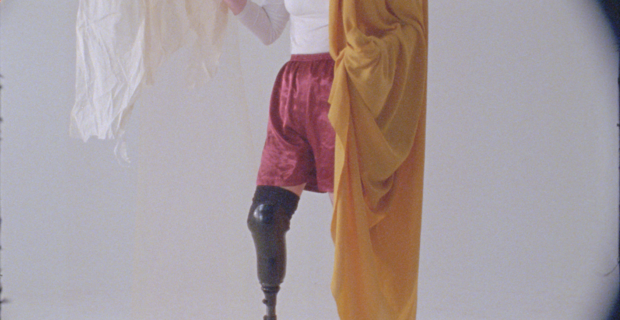 Olve by Andy Twyman. A romantic drama utilising a made-up nonsense language to depict the difficulties of everyday life experienced by non-english speakers, here HIM, a young Nigerian kid who's just moved to London,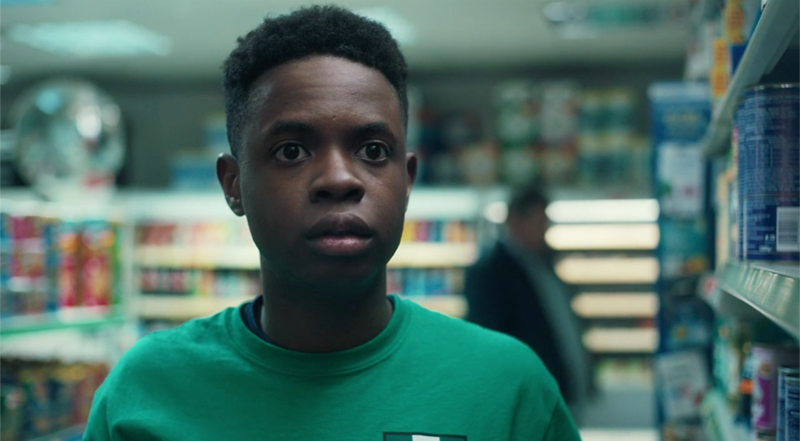 Pampas by Jessica Bishopp. A hybrid documentary exploring the truth in the botanical myth; what went on behind closed curtains? A look at sexual signalling, subcultures, female desire and suburban legend.
NEW SHOOTS ACTORS 2020: ACTORS YOU MIGHT LIKE TO WORK WITH
We continue to run our New Shoots competition for actors twice a year. Huge congrats to all the actors shortlisted this year. You can check out all of their profiles here or search the members directory directly, for actors you'd like to work with. Winners get access to a cash actors grant (to use for training, travel, or however you like), a bespoke showreel scene from the brilliant Actors Apparel and a bunch of cool sound recording kit and screenwriting software. Keep an eye out in the Casting bulletin for 2021!
2020 WINNERS
Radhika Aggarwal 'So fun to be a part of this process aimed at showcasing me and my acting. It feels very indulgent- thank you! So excited for the Showreel Scene prize, to start using the zoom and to start writing decently formatted scripts! I love Mubi too, so all in all an amazing collection of prizes.'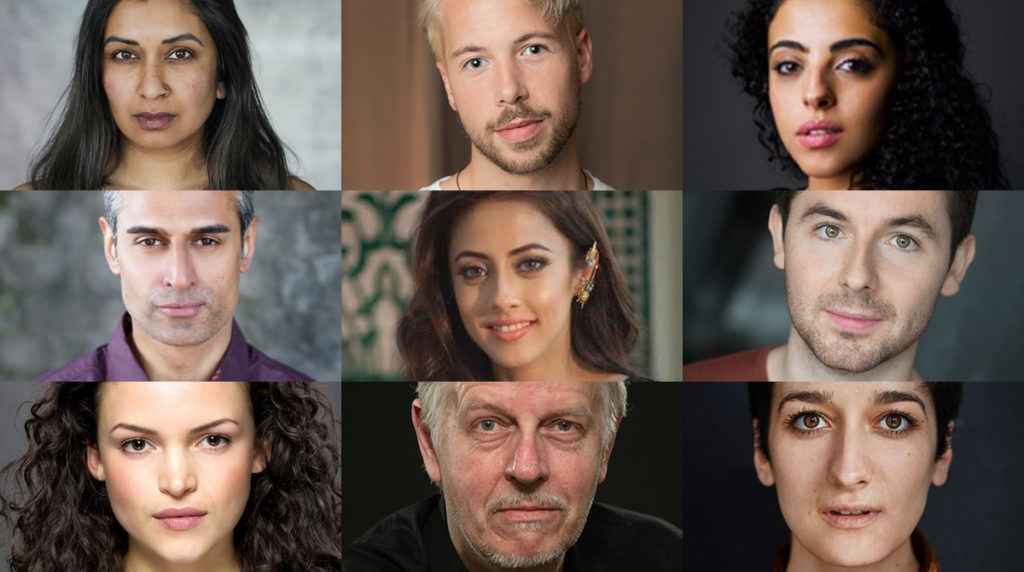 William Nash: 'Thank you Shooting People. I have learnt tonnes about filmmaking through your platform and I've been introduced and worked with some fantastic people. Excited about creating more with the shooting people community.'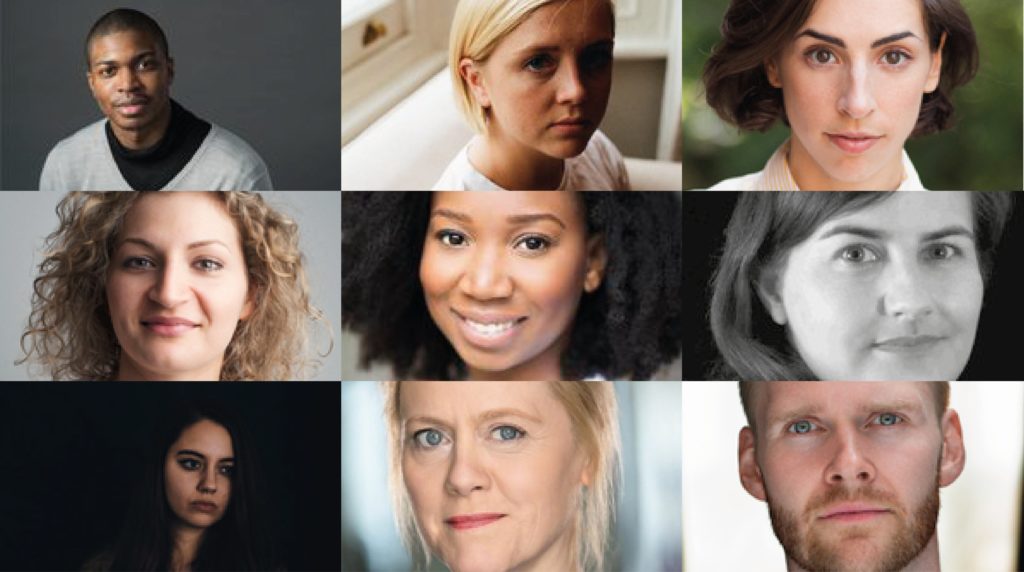 Morgan Archer, Tiggy Bayley, Clara Emanuel, Marilyn Ann Bird, Laura Hanna, Miranda Harrison, Leyla Margareta Jafarian, Samantha Morrish, Jean-Philippe Boriau, Raneem Daoud. Delilah Gyves-Smart, Ainy Jaffri Rahman, Olivia Negrean, Kal Sabir, Anthony Travis, James Watterson
NEW SHOOTS: FEATURE FILM Q/A's YOU CAN CATCH UP ON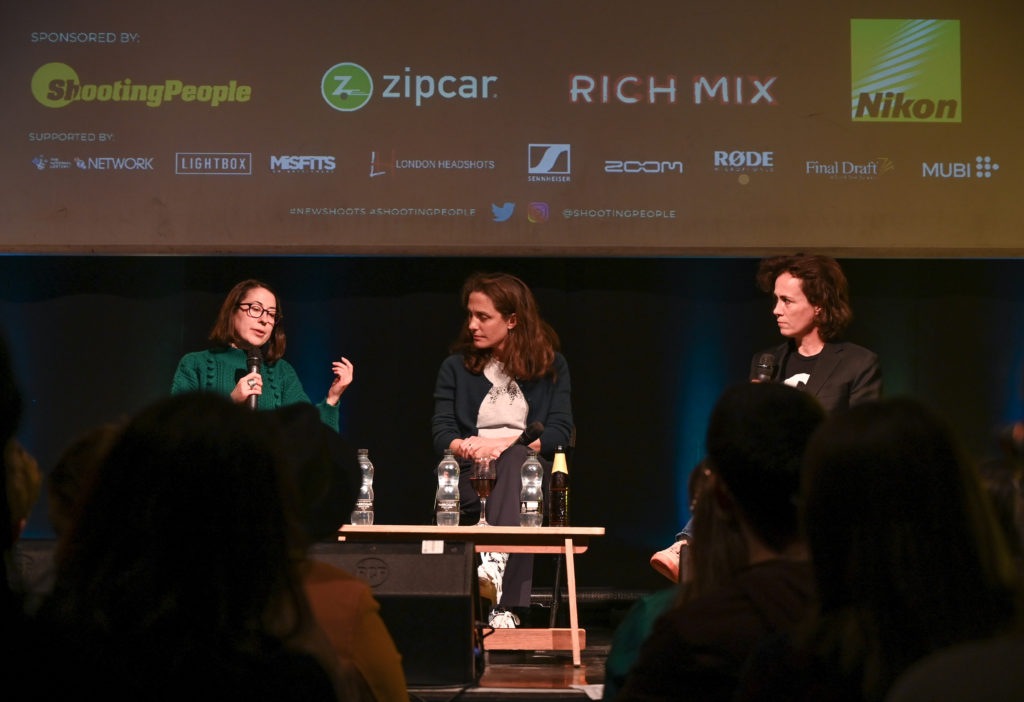 Each season we run a New Shoots Live Event as a way for innovative feature filmmakers, producers and actors to reveal their experiences and critical insights, and to answer your questions directly. A defining characteristic of each Q/A we've run, is how candid all our speakers were. Not just on the sweat and tears that went into their remarkable projects and how they got them made, but also the creative missteps, things they'd have done differently, and the beautiful, serendipitous things that making a film also opened out.
Our enormous thanks to:
BAFTA nominated documentary producer Elhum Shakerifar ('A Syrian Love Story,' 'A Northern Soul') and Fiction producer Camilla Bray ('Beats,' 'Lynn + Lucy,') who revealed their top tips for producing independent films, including how to get your film funded and into cinemas. This event was not recorded, but future New Shoots events will be.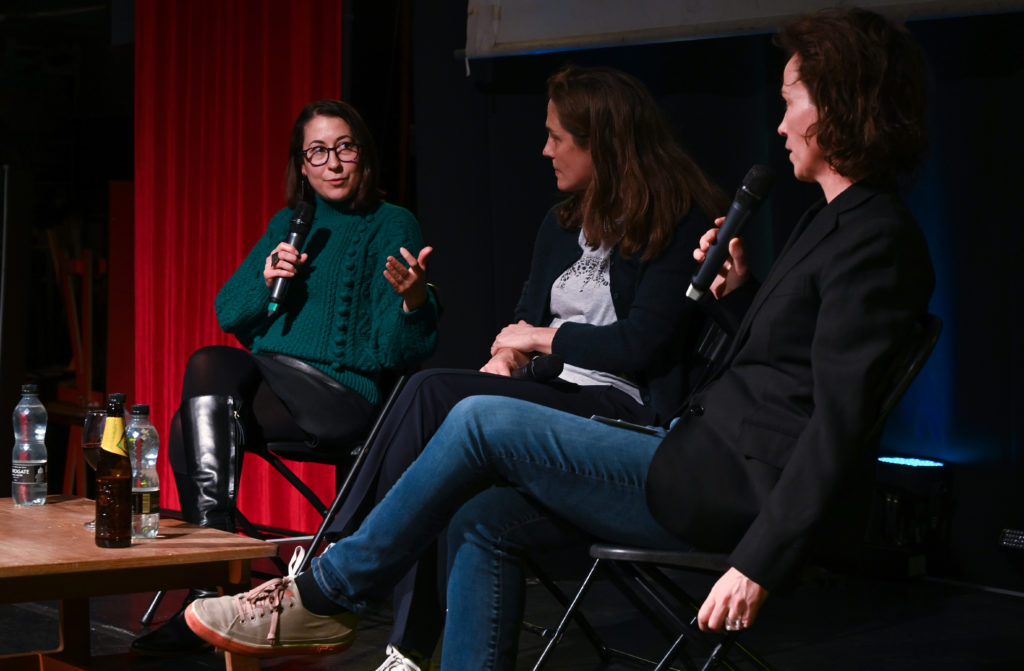 ''Great night at @ShootingPeople event hearing from producers @lalalooms and Camilla Bray about everything from funding to the creative process''- @whickerawards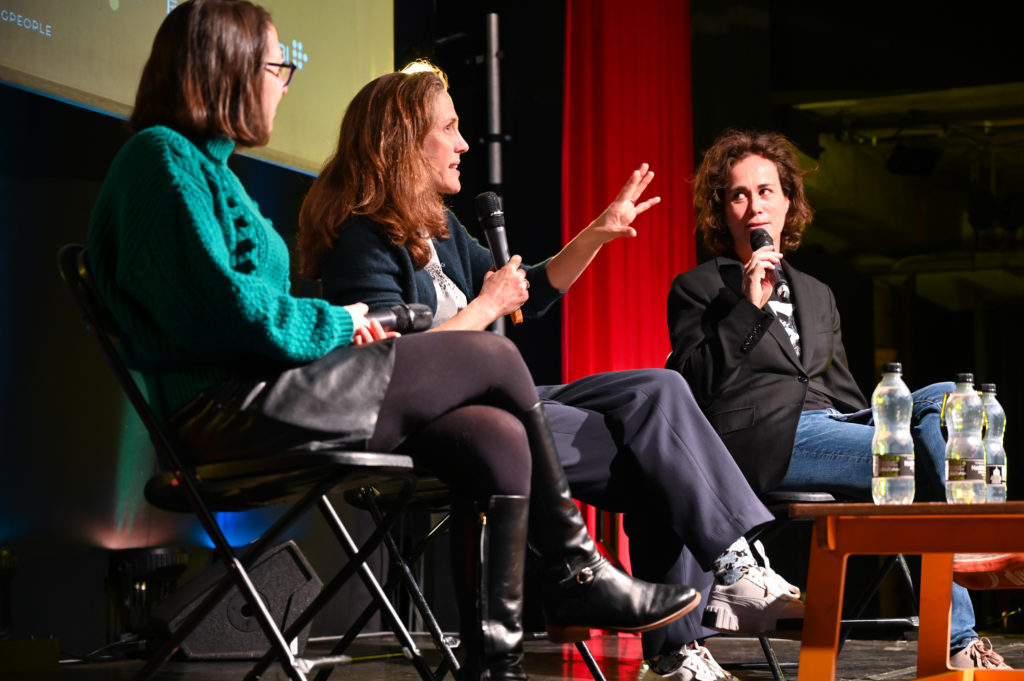 Director Sarah Gavron ('Suffragette', 'Brick Lane') and her creative team, who were behind one of the most anticipated films of the year, the Toronto International Film Festival prize winning film 'ROCKS'. Sarah spoke with SP's Cath Le Couteur and they were joined by Maya Maffioli ('Beast') + Casting Assistant Jessica Straker. The team gave direct insights into working with non-actors, workshopping the story and the impact of shooting chronologically. Sarah and team have since been nominated for 15 awards at the 2020 British Independent Film Awards, including Best Independent Film, Best Director, Best Screenplay, Best Editing, Best Casting and Best Actress. Watch Rocks on Netflix.
"Really brilliant Q&A with some of the team behind 'Rocks' courtesy of @ShootingPeople So great to have access to events like these right now #ThankYou #KeepingUsSane"– @ARPUfilm
WATCH Q/A here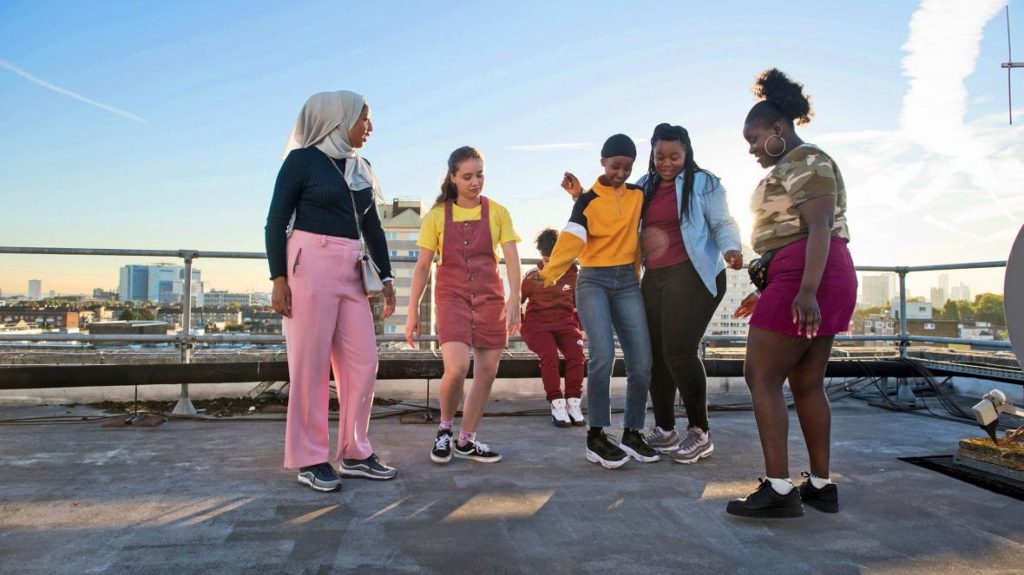 Cult writer and director Ben Wheatley, ('Free Fire', 'High Rise', 'Kill List') who was gloriously down to earth and gave an exceptionally vast and candid amount of info about what it is to shoot on miniscule micro budgets, through to studio blockbusters. Ben also gave insights on a range of things connected to directing including storyboarding, sound design and when (not) to use a handheld camera. Ben has just completed 'Rebecca' with Kristin Scott Thomas and Arnie Hammer.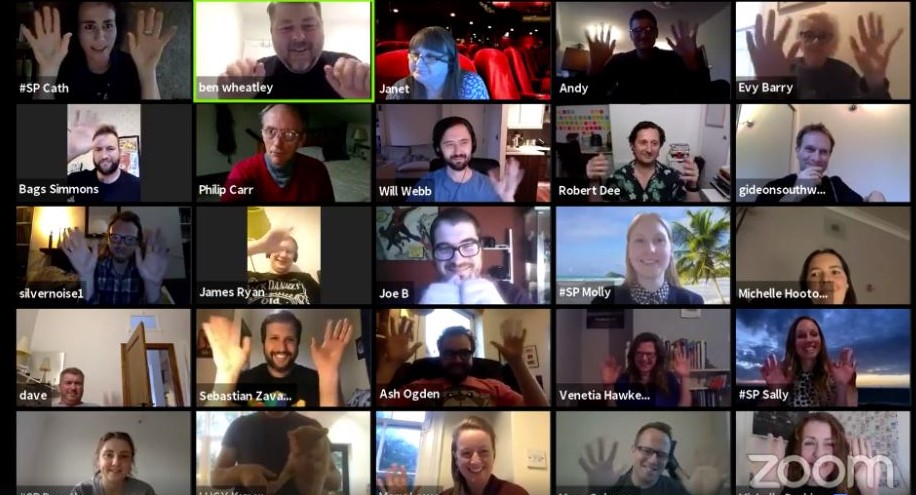 "Live Q&A with legendary British director Ben Wheatley. Invaluable advice for independent filmmaking."@BareArmsFilm
WATCH Q/A here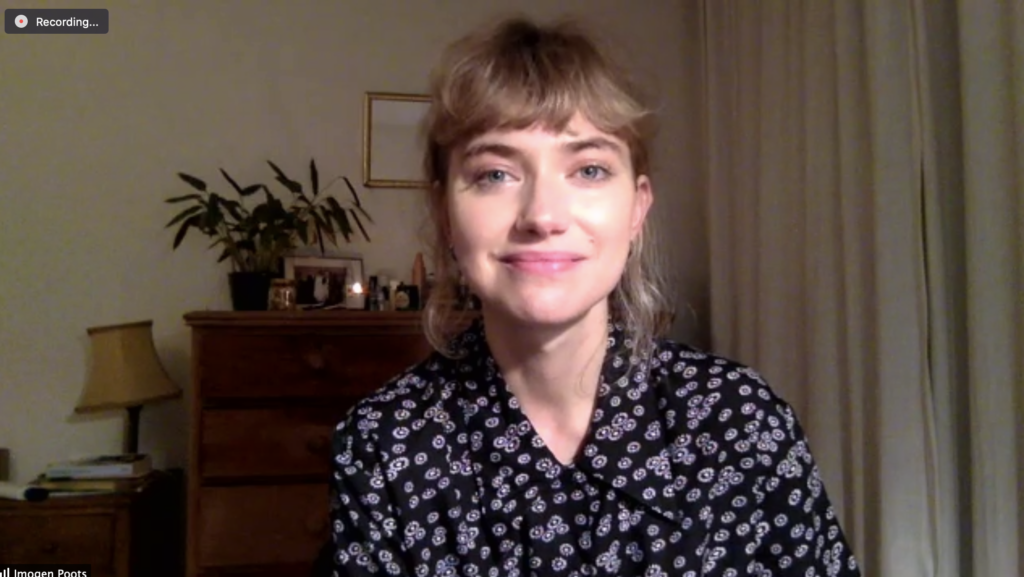 Actress and indie favorite Imogen Poots ('Vivarium', 'The Father', 'I Know This Much is True'), who spoke about honing her craft alongside some of the industry's biggest names including Terrence Malick, Philip Seymour Hoffman and Cate Blanchett. Having acted in over 40 productions, Imogen spoke directly about the actor/ director relationship, rehearsals, troubleshooting emotional scenes and the liberation of genre as an actress. Imogen's latest film 'The Father' (with Anthony Hopkins and Olivia Colman) has just been nominated for 6 British Independent Film Awards.
"What great advice, thank you @ShootingPeople and Imogen Poots !"- @_Anna__Clara
WATCH Q/A here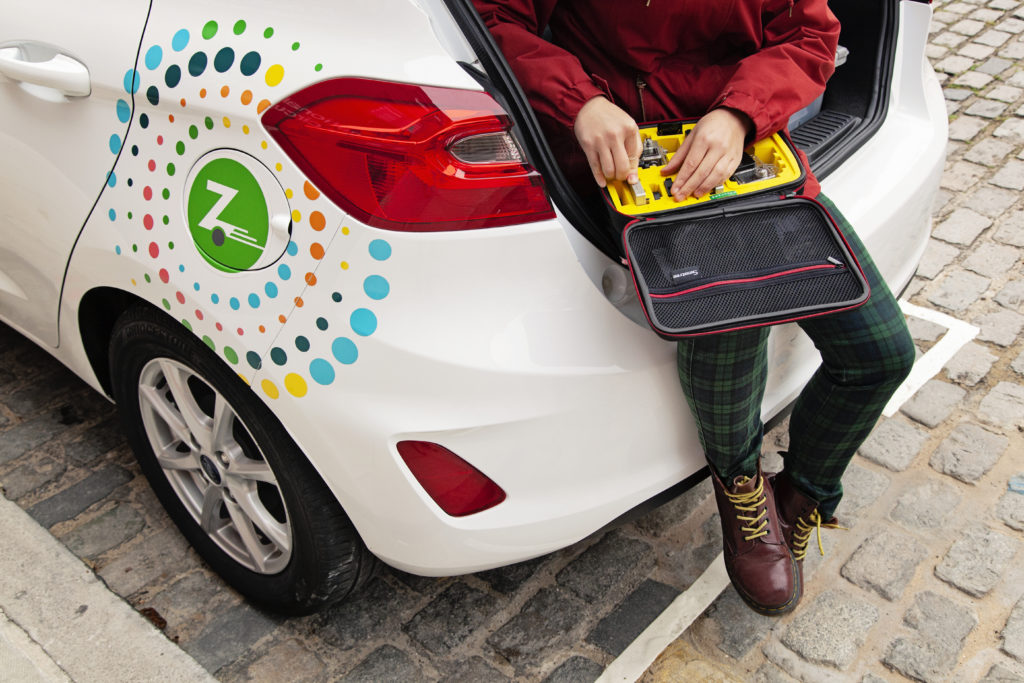 A big thank you to our New Shoots Principal Partners. To Nikon who also provided free mirrorless camera training to members this year. And to Zipcar who offered all members the cheapest access to vehicle hire, with no sign up fees and a generous £60 driving credit.
SP MEMBER HIGHLIGHTS
Congrats to every single shooter who has progressed a project this year, completed a script, collaborated with others, or started the difficult process of trying to source funding. Despite the torrid year of 2020, there's been a hell of a lot to celebrate as well. Whilst we can't include every person who has posted in, here is a brief summary that we hope you will find inspiring for 2021.

Huge Congrats to:

2020 Bafta Nominees: Including Harry Wootliff for Outstanding British Film and Outstanding Debut for 'Only You', Asif Kapadia ('Diego Maradona') and Julia Reichert ('American Factory') for Best Documentary. Richard Phelan for Best Animated Film ('A Shaun The Sheep Movie: Farmageddon'), and Stuart Wilson (sound), Greg Butler (special visual effects) and Thomas Newman (composer) for '1917'.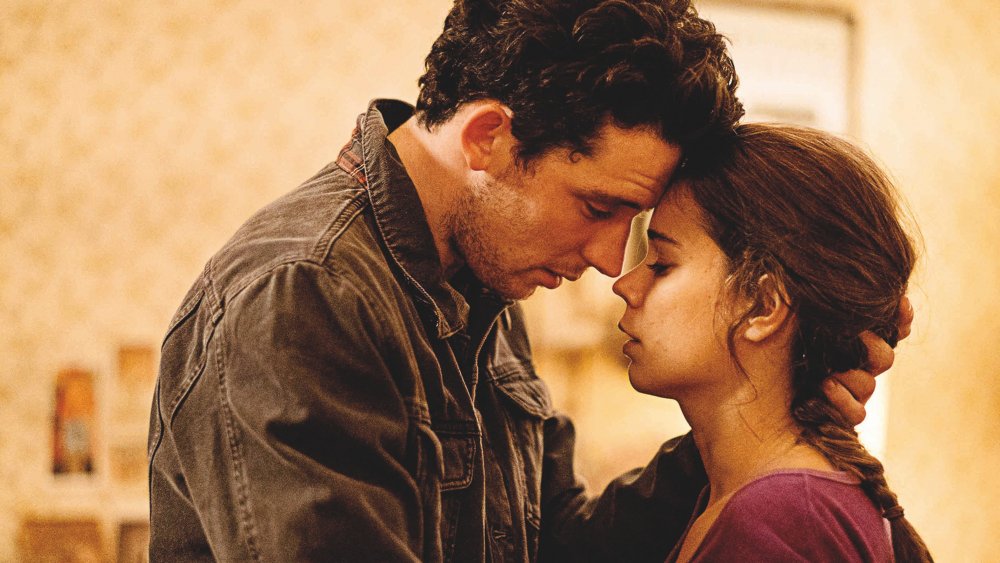 'For Sama' co-director Edward Watts, who won the BAFTA for Best Documentary and the International Emmy for Best Documentary. Watch it here.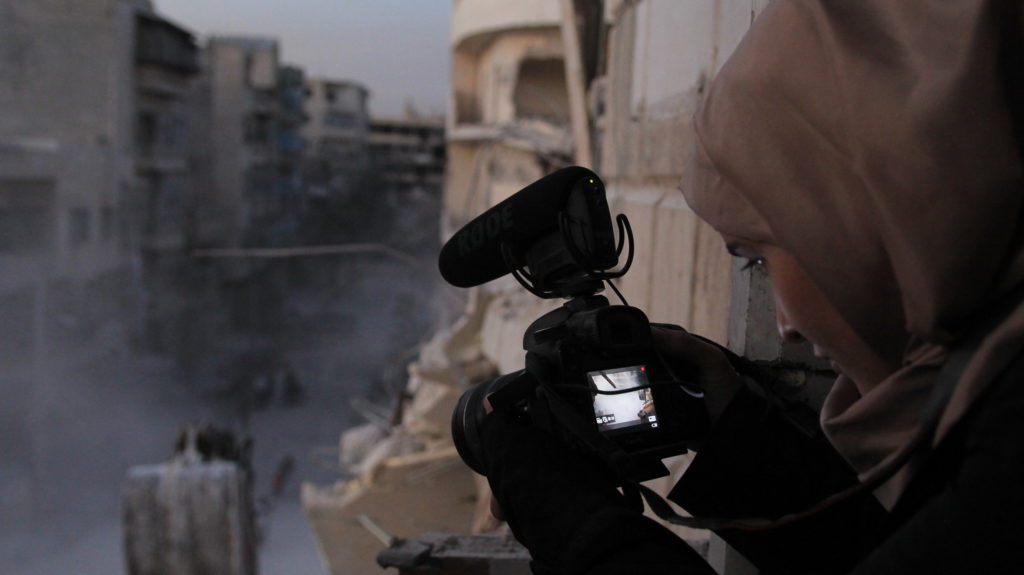 Maryam Mohajer who won Best British Short Animation at the 2020 BAFTA's for 'Grandad Was A Romantic', watch her acceptance speech.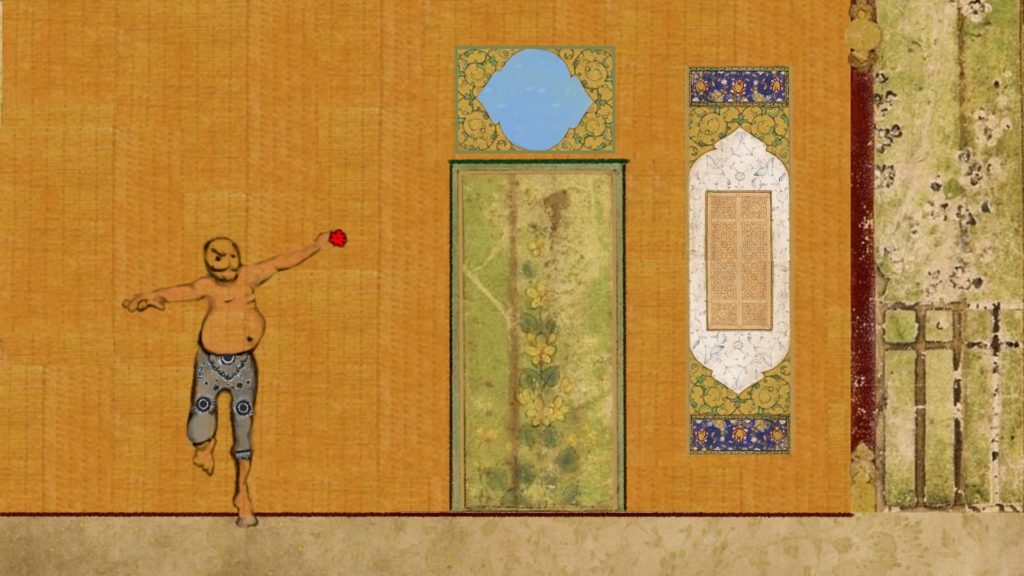 Marley Morrison

Matt Houghton
Anna Griffin, Joy Gharoro-Akpojotor, Manon Ardisson and Sarah Brocklehurst who were selected for the prestigious producer BFI Vision Awards.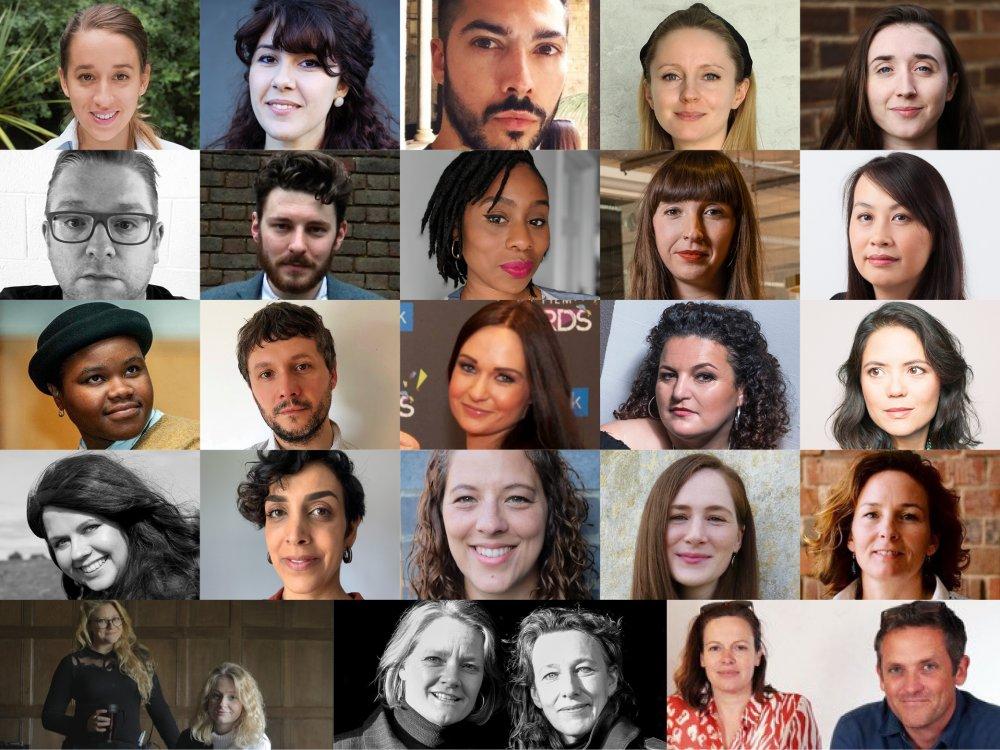 Arthur Cauty who beat off entries from 114 countries to win Best Documentary in the My RØDE Reel competition, taking home $75K for his brilliant film 'The Last Video Store'. It follows 20th Century Flicks- the longest running video shop in the world, which has been open for 37 years in Bristol. Watch it here.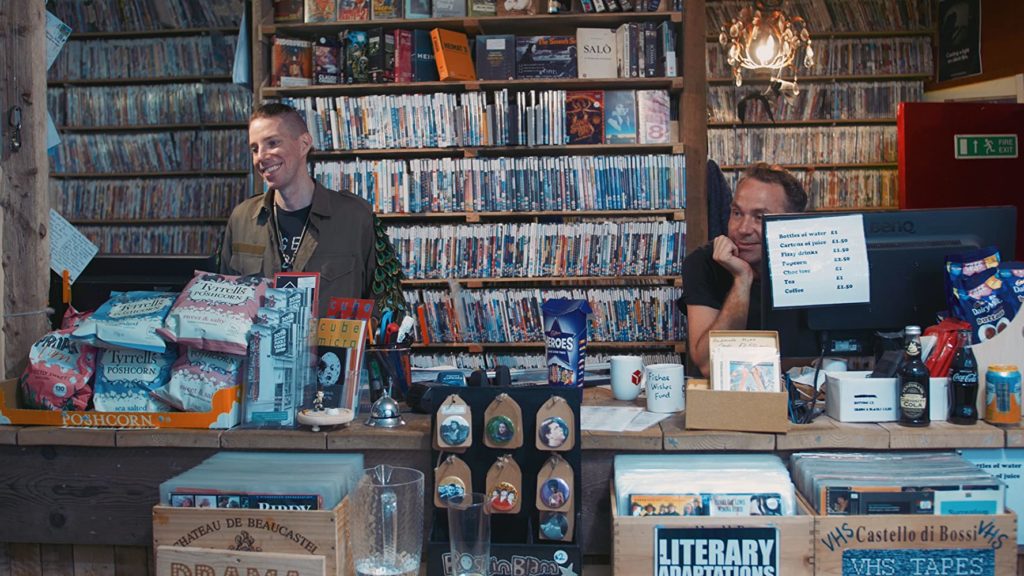 Lawrence Pumfrey who was one of 3 winners of the BAFTA Rocliffe New Writing Competition for his 18th Century British-Western 'Peakland'.
Jennifer Sheridan who was nominated for the Raindance Discovery Award at the 2020 BIFAs for 'Rose: A Love Story'.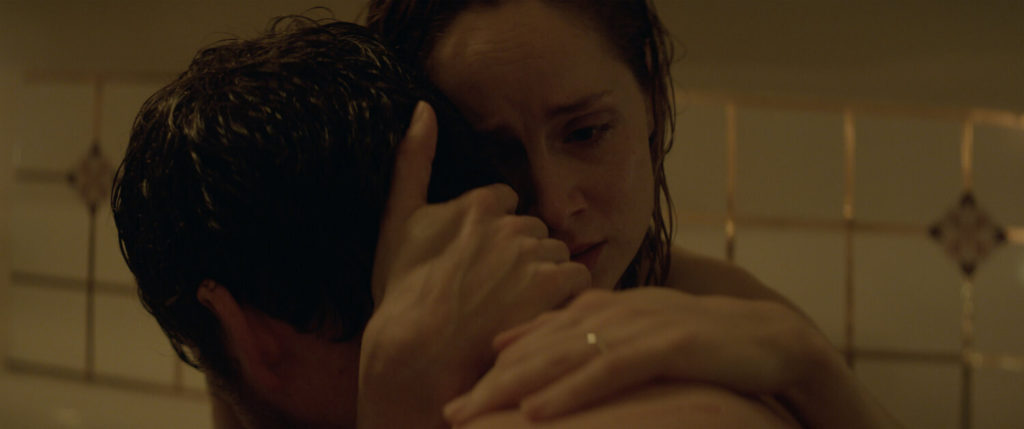 Annika Summerson who has been nominated for best Cinematography at the 2020 BIFAs for her work on 'Mogul Mowgli'. Due for UK release in 2021.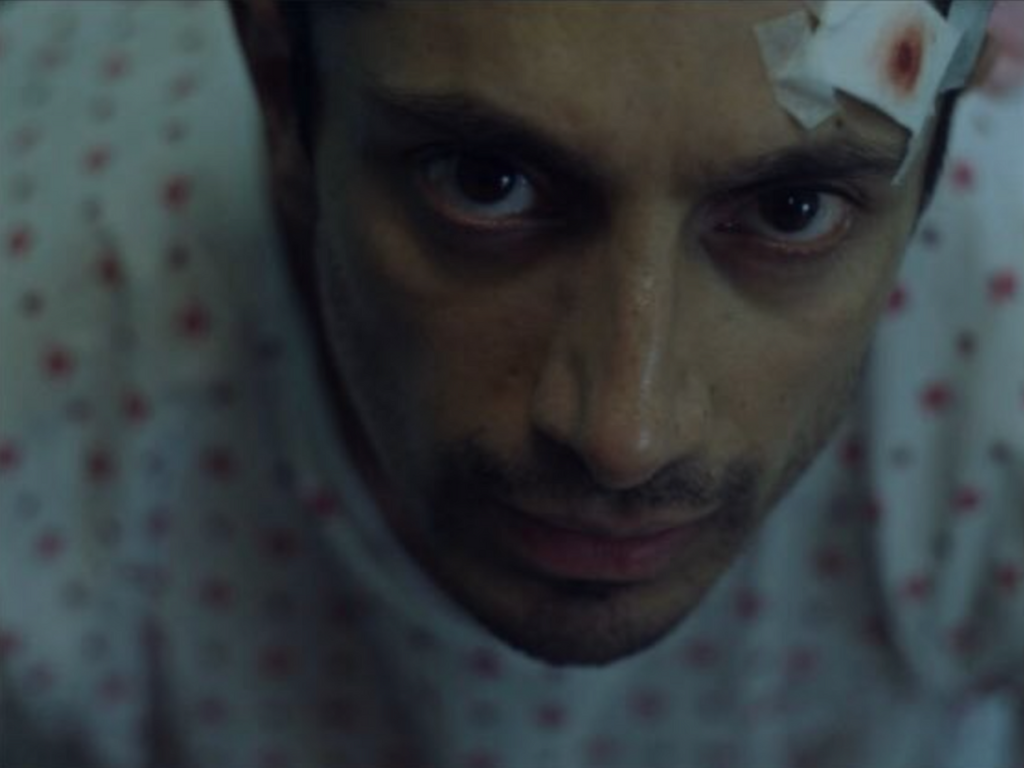 3 Producer members who have been nominated for Best British Short at the 2020 BIFAs – Emily Everdee for 'Mandem,' Tom Wood for 'Sudden Light' and Jessi Gutch for 'The Forgotten C.'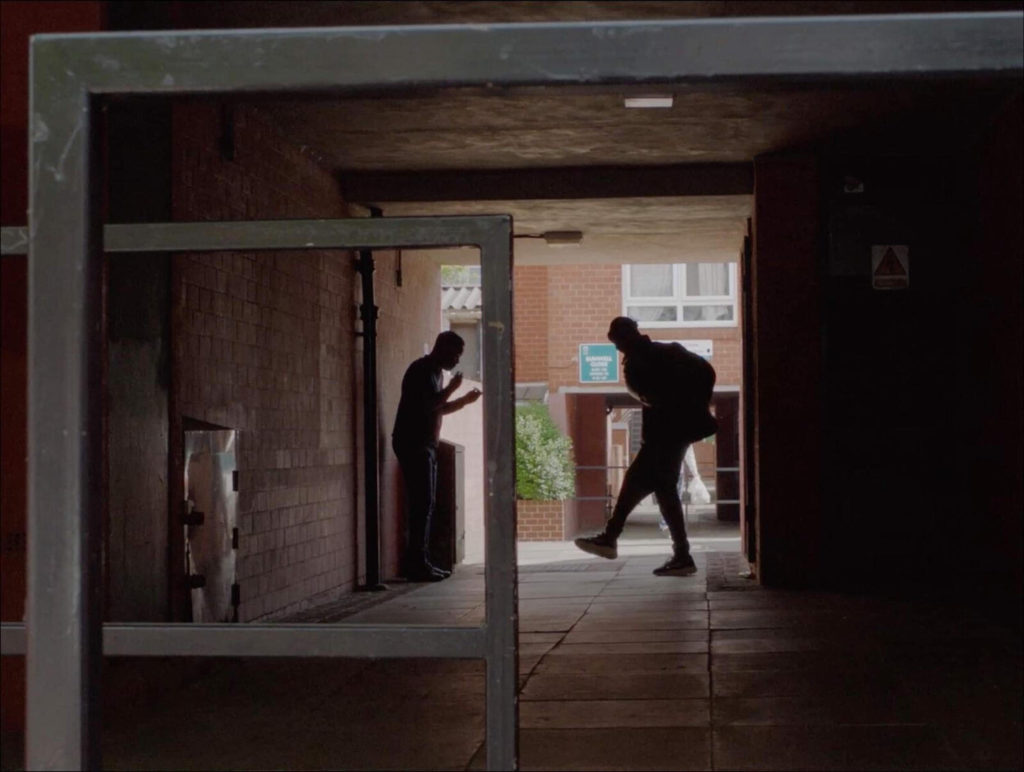 Ellen Evans whose brilliant short doc 'Country Girl' , a portrait of the rural underbelly of Britain won the Best Documentary Short at the Grierson Awards, previously shortlisted for New Shoots: Filmmakers. Watch it here.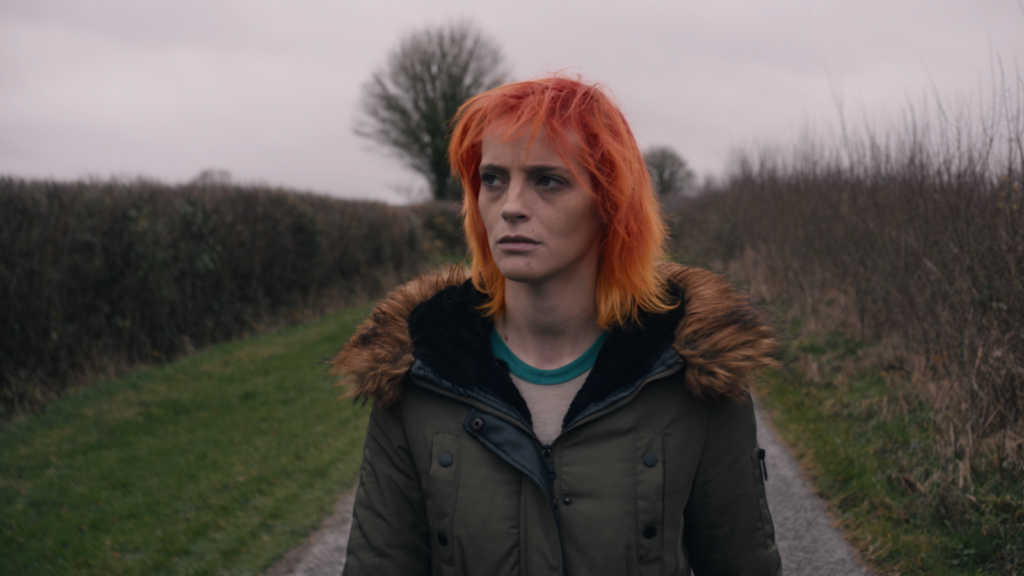 Ghada Eldemellawy & Gareth Pugh who won Best Student Documentary at the Grierson Awards for their unconventional and joyful film 'Miss Curvy'.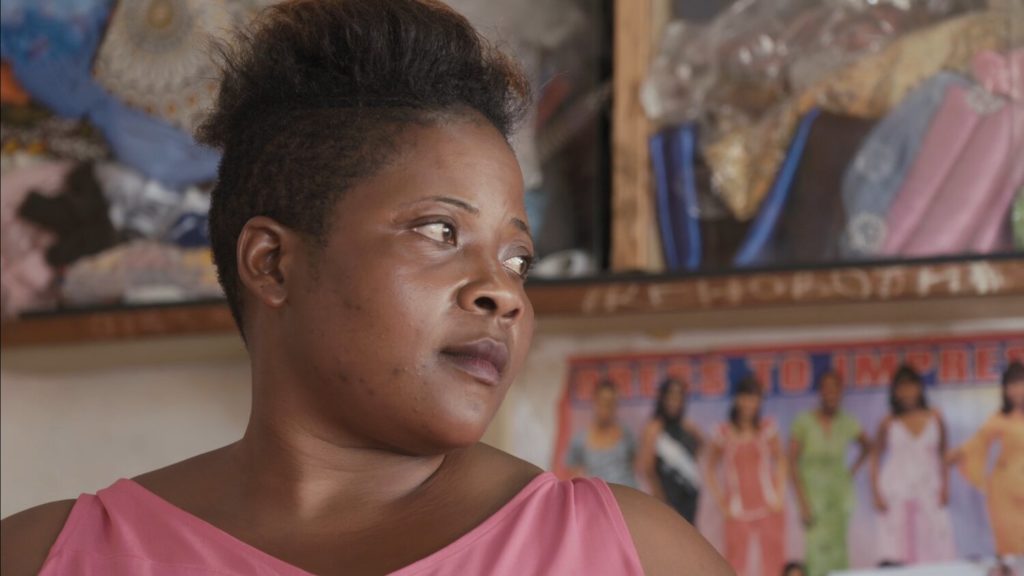 Andrea Vinciguerra, whose hilarious stop motion animation 'No, I Don't Want to Dance!,' which was previously shortlisted for our New Shoots: Filmmakers competition, went on to screen at Sundance. You can watch it here.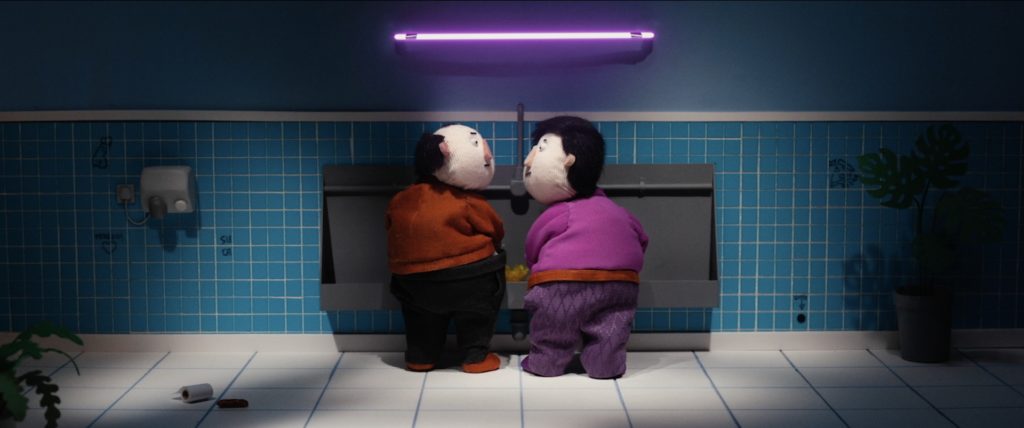 Dan Faber and Vivek Daschaudhary who were two of the five finalists nominated for the The Whickers Film & TV Funding Award, for the chance of winning £80,000 to produce their first feature length documentary film.
'Grandad Was A Romantic' directed by Maryam Mohajer and 'No More Wings' produced by Abiola Rufai who were both selected for the Tribeca Film Festival.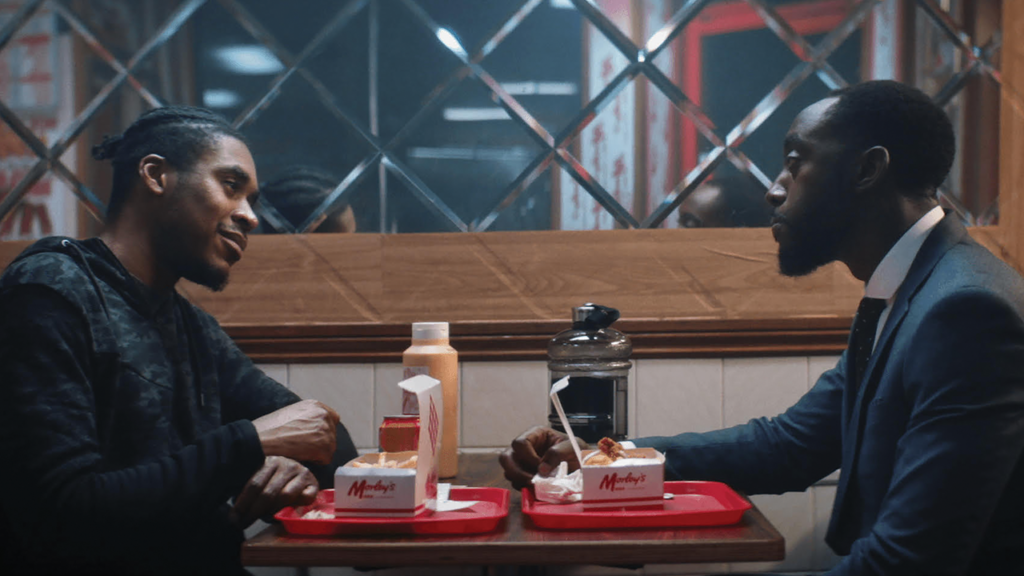 Joy Gharoro-Akpojotor

Bim Ajadi
Ella Jones and Georgina French who were selected for the BFI Network x BAFTA Crew 2020.
Lanre Malaolu who's New Shoots winning film 'The Circle' was released on The Guardian. The dance-documentary hybrid explores the lives of two black brothers growing up in east London. Watch it here.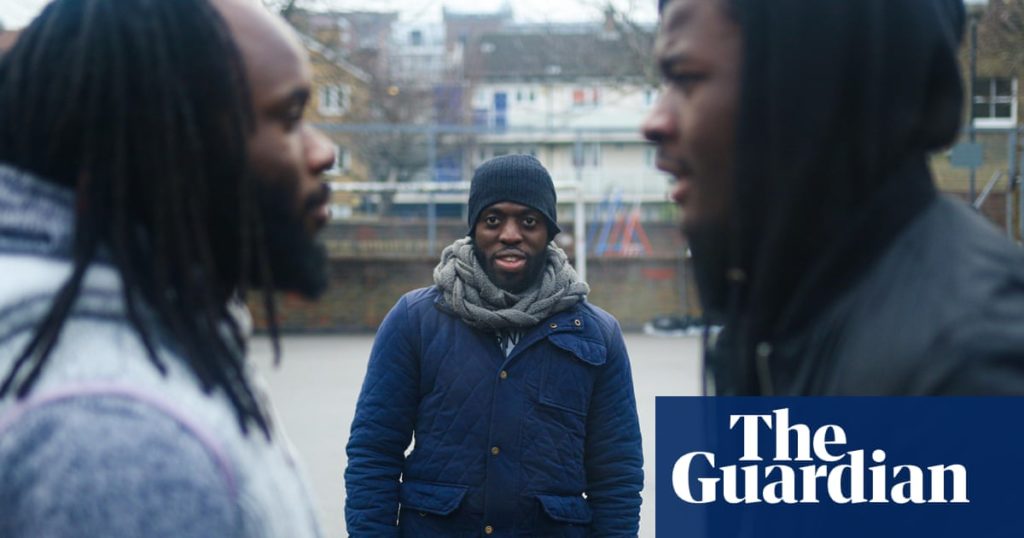 The 11 shooters who had films screening at Leeds International Film Festival, and to director Rosie Westhoff's poignant drama 'Our Sister' which won the BAFTA qualifying British Short Film Competition.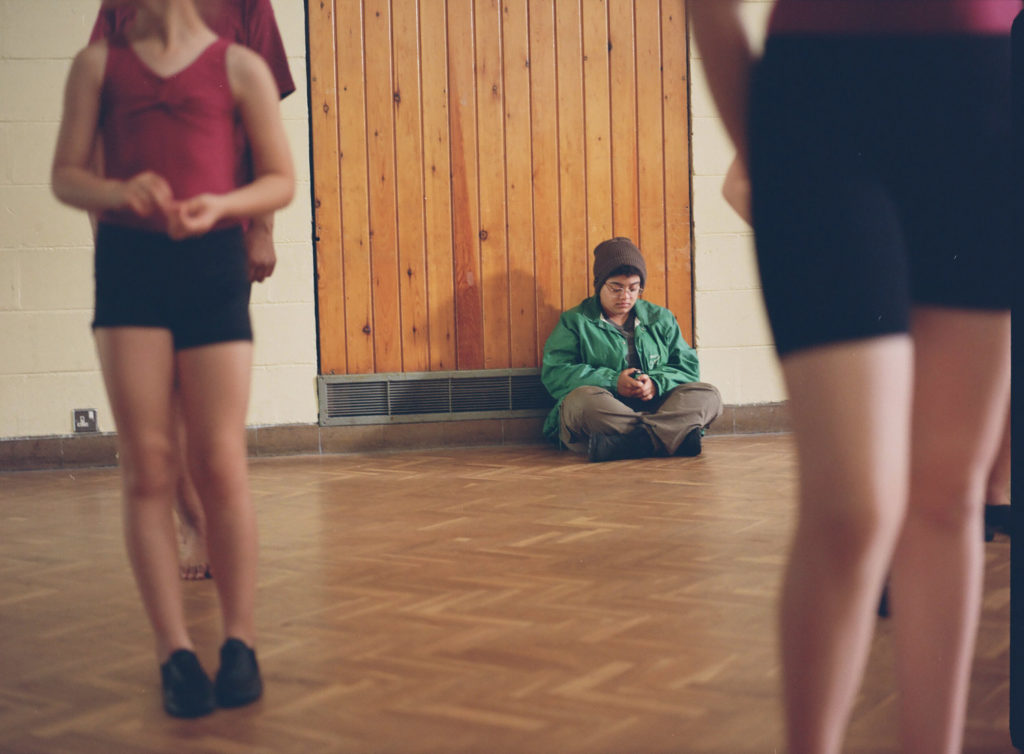 'Thrive' by Jamie Di Spirito and 'Passing' by Nichola Wong who were both nominated for the Iris Prize, the biggest LGBT+ short film prize in the world with a stonking £30,000 attached.
'Passing' by Nichola Wong

'Thrive' by Jamie Di Spirito
'Better' written by Shooter Lucy Heath who won the Iris Prize Best British Short. 6 shooters were also nominated – Rosanagh Griffiths ('Cindy'), Abel Rubinstein ('Dungarees'), Matt Mahmood-Ogston ('My God, I'm Queer'), Marco Alessi ('Pompeii') and Nisha Oza ('The Scene').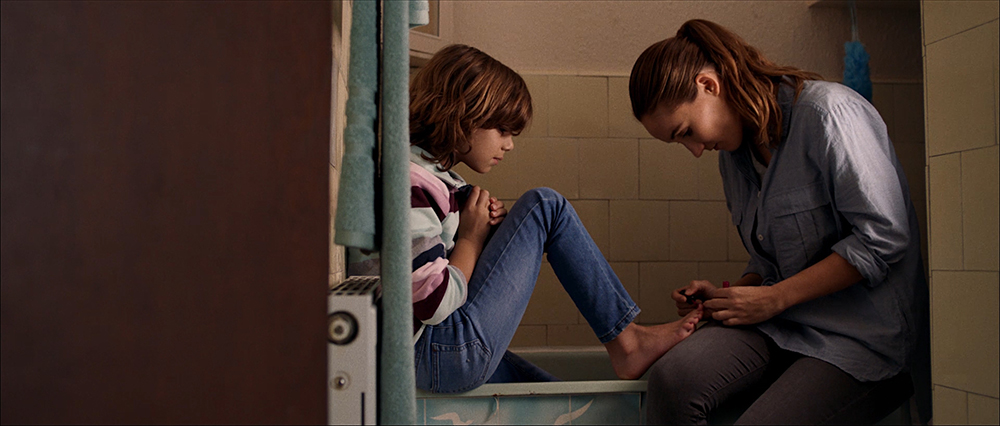 Asif Kapadia ('Maradona', 'Senna', 'Amy'), alumni member and huge supporter of SP, who was given the prestigious BBC Grierson Trustees' Award at the 2020 British Documentary Awards. Celebrated for reinventing the documentary form as well as achieving Britain's biggest box-office documentary hits.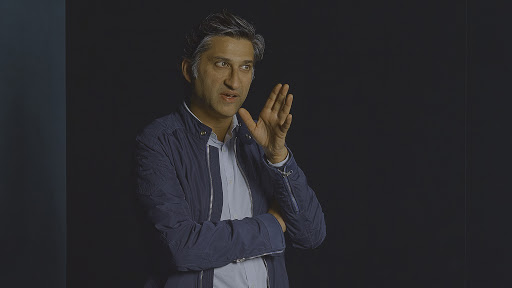 7 members who had short films screening at Encounters Short Film Festival– Tia Salisbury ('A Noble Truth'), Dorothy Allen-Pickard ('A Sonic Pulse', 'Material Bodies'), Marco Augelli ('Backwards'), Will Anderson ('Betty'), Stefanie Kolk ('Eyes on the Road'), Paul Holbrook ('Hungry Joe'), James Skinner ('Fabulous').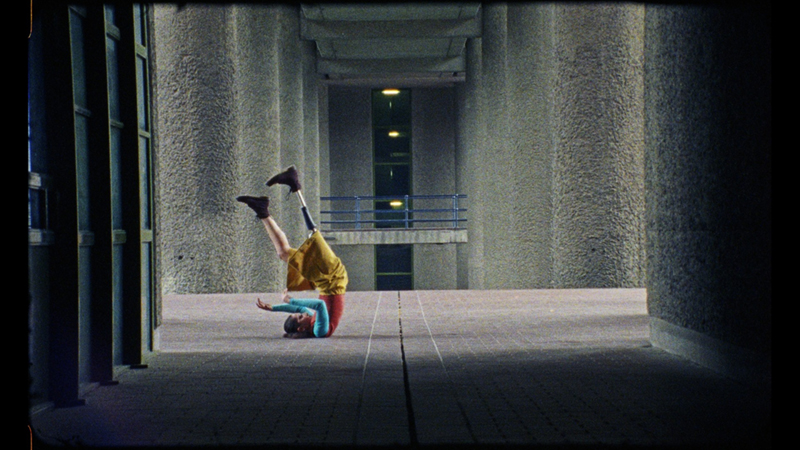 James Skinner whose brilliant short film 'Fabulous' won the Depict Competition at Encounters Short Film Festival. Watch it here.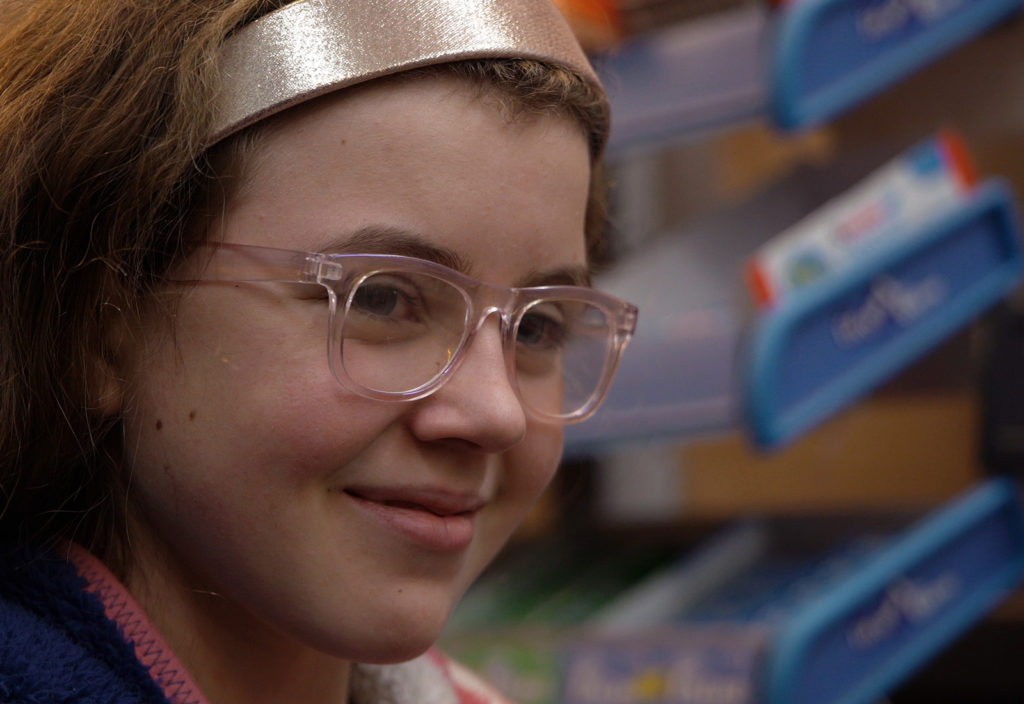 Four films by shooters, selected for BFI London Film Festival – 'Summer Shade' (Shira Haimovici), 'Shuttlecock' (Tommy Gillard), 'Wood Child and Hidden Forest' (Tommy Gillard) and 'Dafa Metti' (Tal Amiran)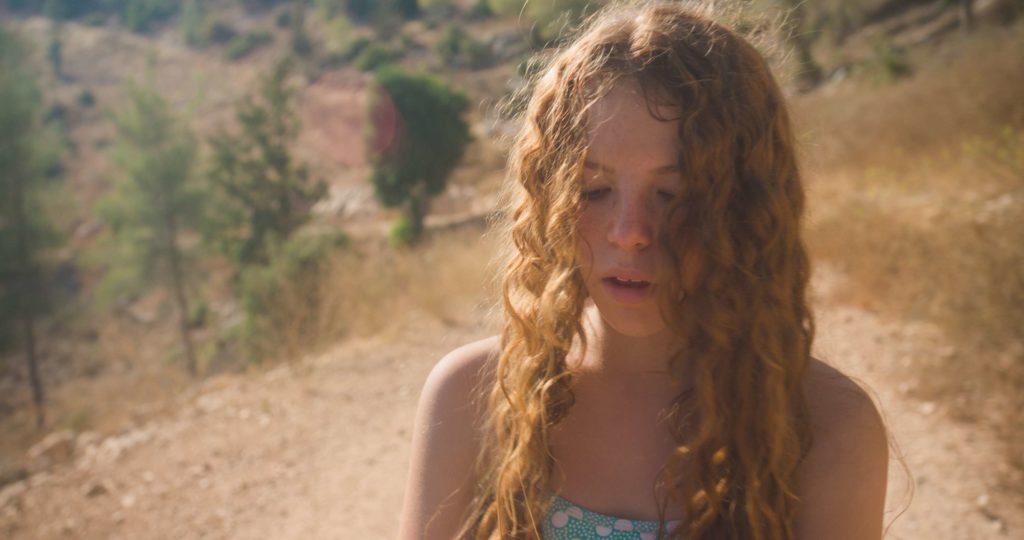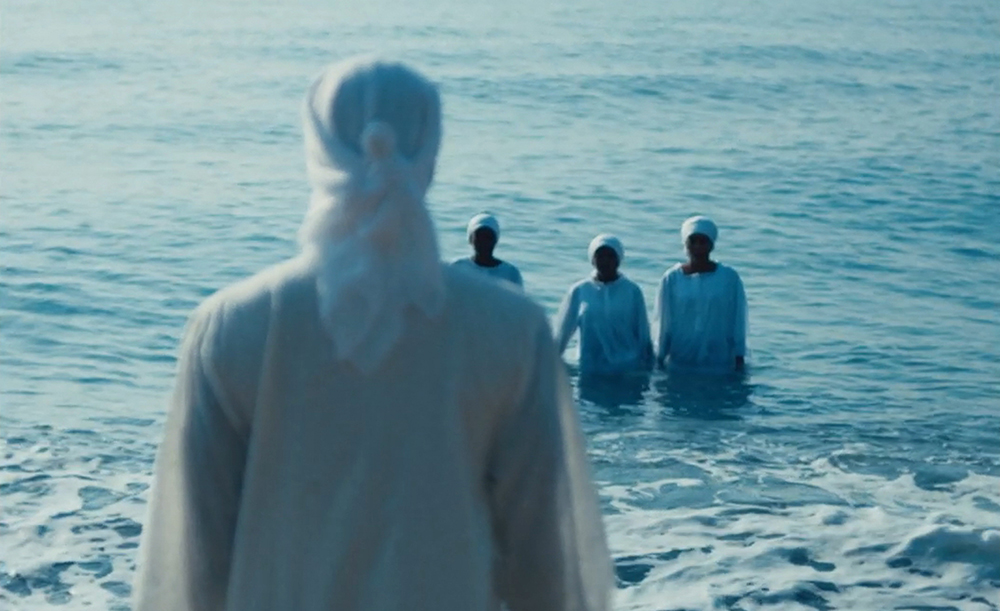 Director William Webb, writer Lucy Dwyer and editor Tatjana Rhodes who teamed up through SP to make 'The Art of Noise' which was selected as BFI Network's Shortitout Pick of the Week. Watch it here.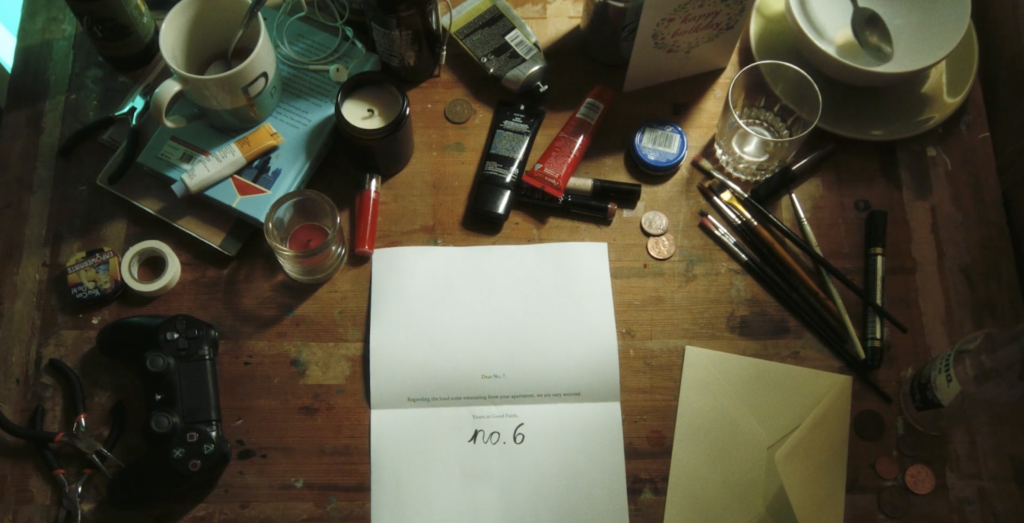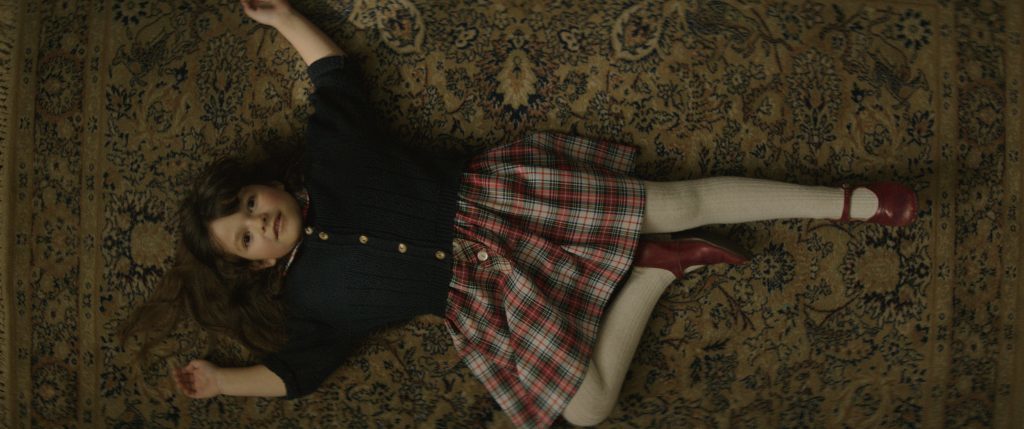 Congrats to all. There's a ton of amazing stuff to watch and be inspired by.
We will continue to run every day throughout the holiday period. So if you are making stuff over the holidays, or looking for others to collaborate with, do post in.

And thank you all again. SP would not exist without the incredible community support that members give to each other.

Take care. Good Luck with everything.
See you in 2021.