2019 has been an amazing year for the SP community. As Xmas beckons, we wanted to share some highlights, member news, cool shorts you can watch and scripts you can peruse.
HIGHLIGHTS 2019
Our quarterly live event, NEW SHOOTS, is your chance to discover the best of independent British filmmakers and their films, to ask your questions directly to a variety of creative teams, and to support those filmmakers by attending their opening weekends. This year, we heard from an array of established names across the industry who imparted their wisdom, passion, insider knowledge, and discussed many of the creative challenges, as well as the (often surprising) decisions they made along the way, to get their films made and onto the big screen.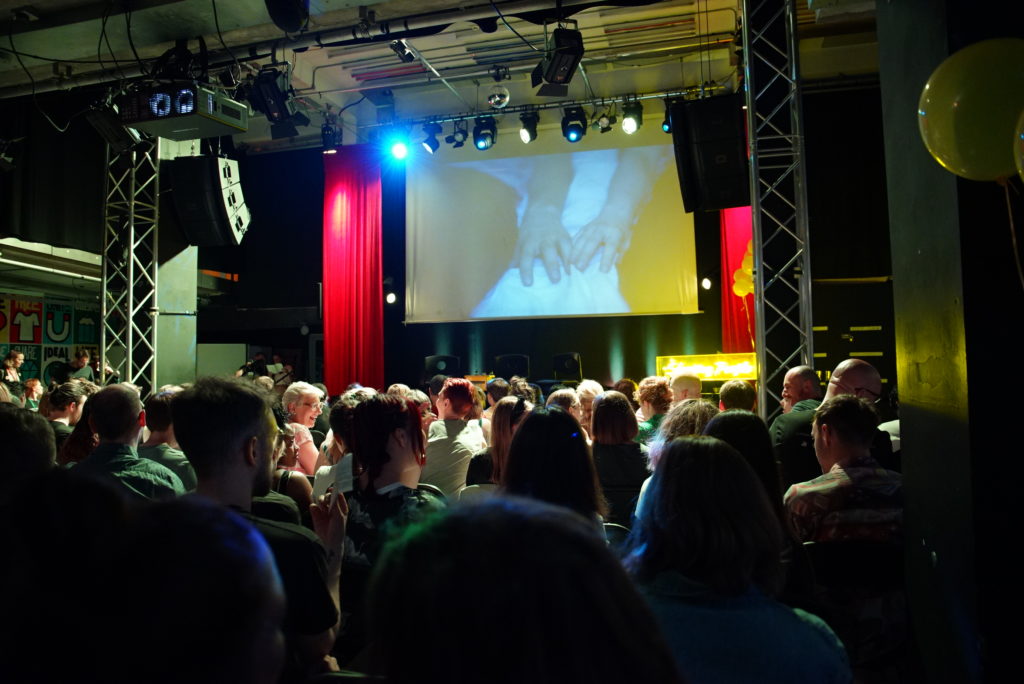 Back in January we welcomed writer, director and SP member Shola Amoo to speak about his flourishing career and what it was like to have his feature, 'The Last Tree,' premiere at Sundance.
In April, BAFTA-winning director Toby MacDonald and writer Freddy Syborn revealed how they made the leap from shorts to features with their charming debut indie 'Old Boys.'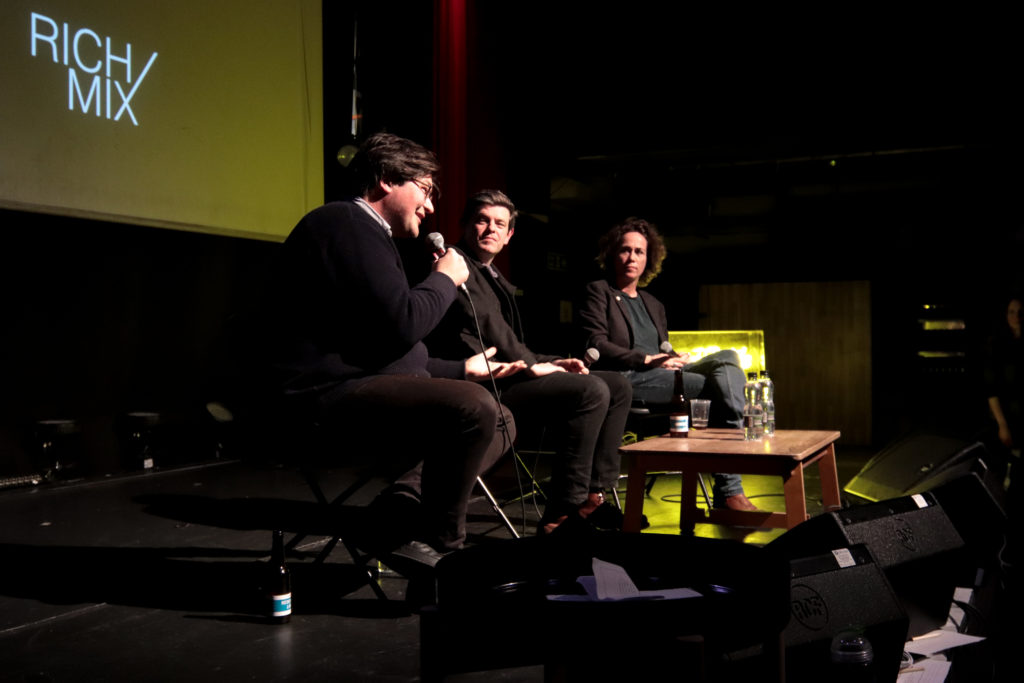 In July, we were joined by BAFTA-winning actress, writer & director Jessica Hynes ('Years and Years', 'Spaced') and breakout star Alex Lawther ('The End of the F***ing World,' 'The French Dispatch') who spoke about their careers across the crafts.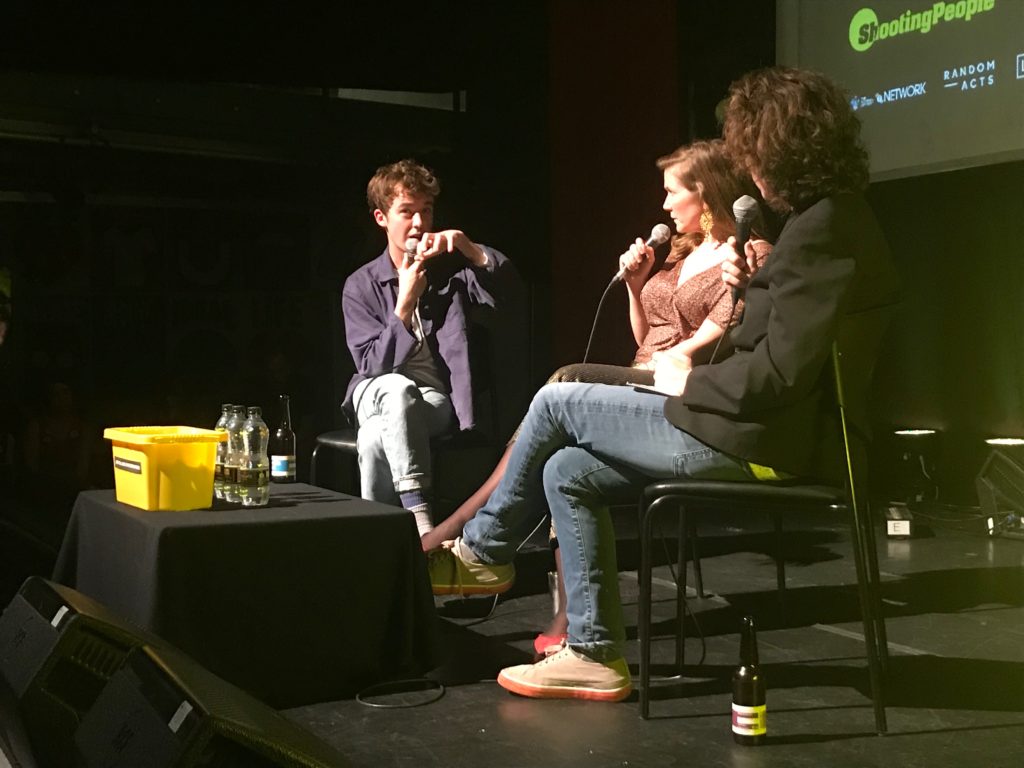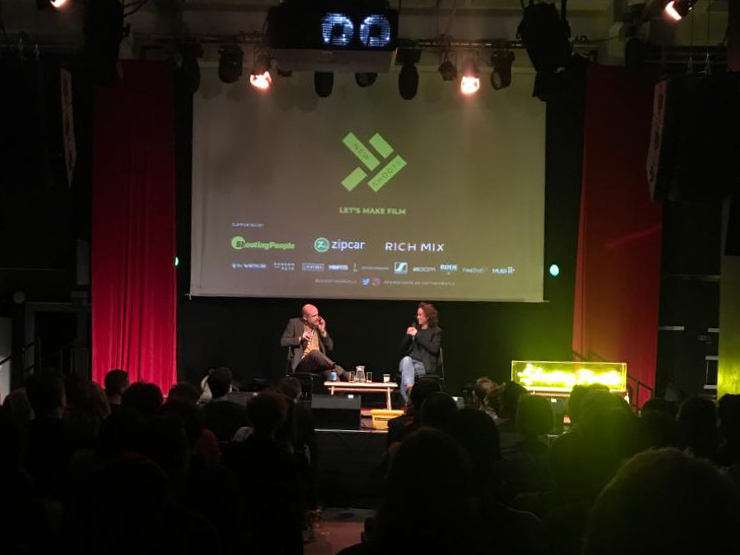 "I can't remember the last time I had so much fun & felt so much love at a Q&A. Spending time with fellow enthusiasts who love film & filmmaking was inspiring & uplifting – Shooting People is an incredible, vital organisation for all filmmakers and I'm so grateful I got to be part of it." Jessica Hynes (Actor, Writer & Director 'Years and Years', 'Spaced')
NEW SHOOTS: FILMMAKERS. INDUSTRY SUPPORT AND MORE.
SP's film competition supports filmmakers by providing top industry mentorship and a whole bunch of amazing kit and prizes. Any member can enter and the competition is open four times a year. Check out our 2019 winners and their fabulous shorts: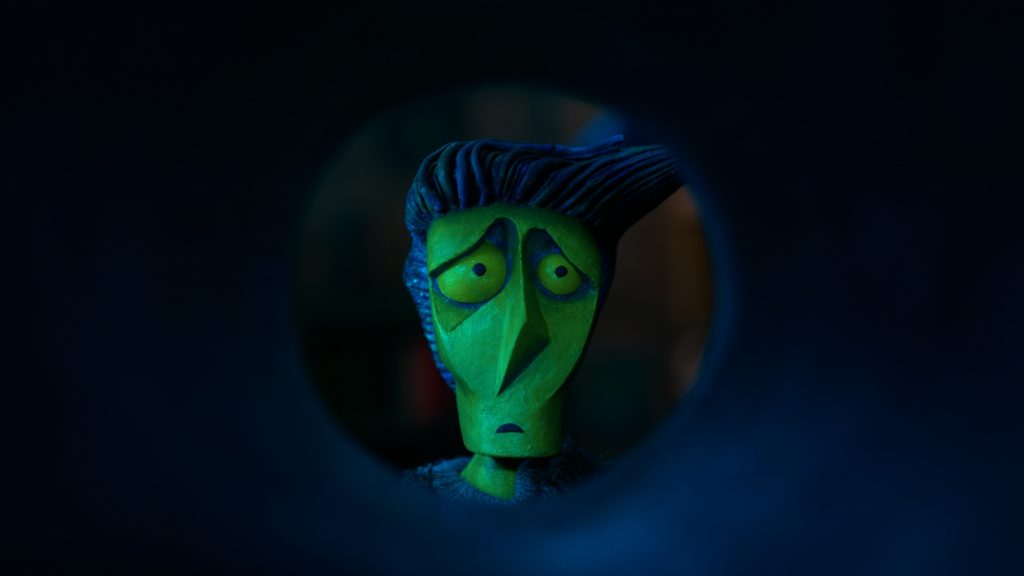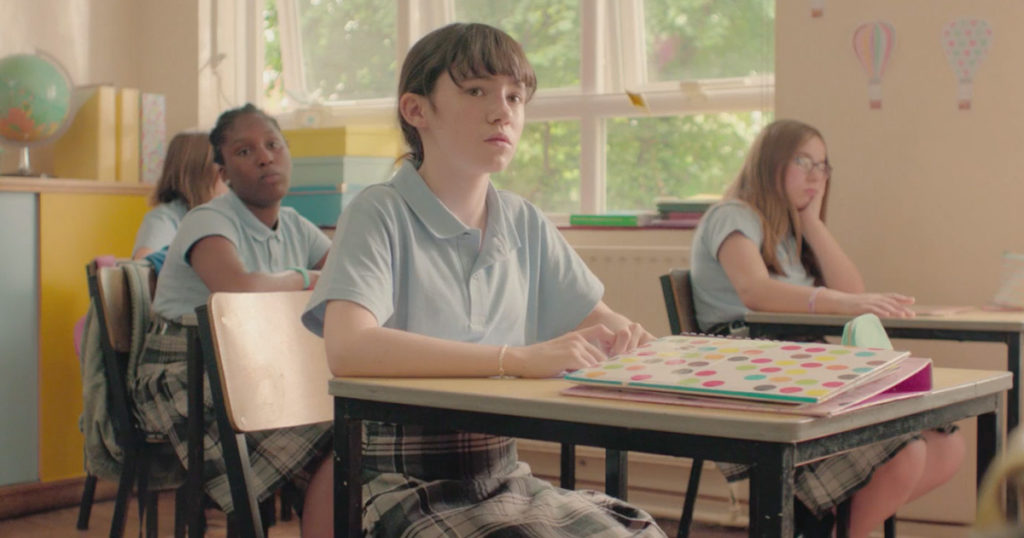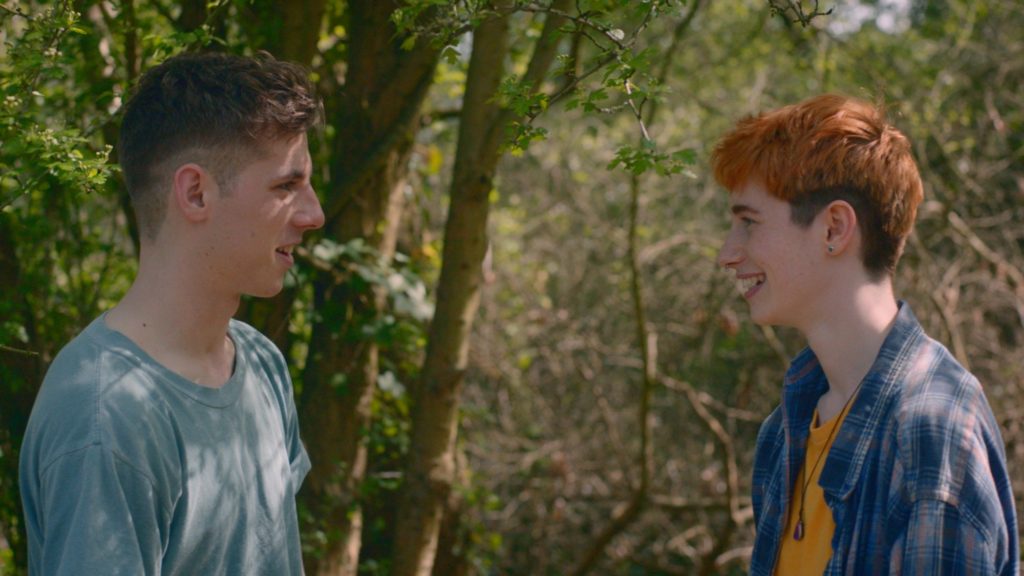 Members of SP can view ALL films submitted, as well as seeing which region members are based in and what collaborations they are currently looking for.

This year we also launched a new competition specifically for Actors. We know how hard it can be for actors to build a sustainable career and we wanted to provide a way for them to have access to a huge bunch of free kit, as well as a cash grant to help with things like training, audition travel and voice coaching. Congrats to 2019's first round winner Trevor Kaneswaran and the other 9 shortlisted SP actors. This competition is open twice a year to members, so keep your eyes peeled on the casting bulletin!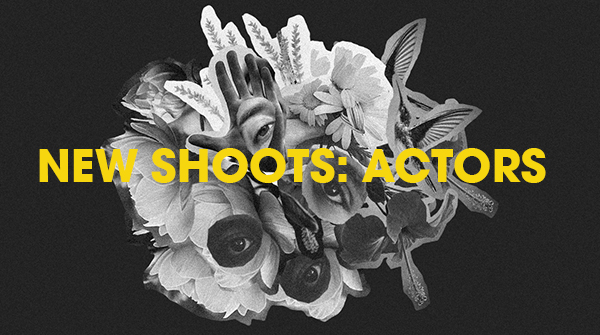 Script Pitch is SP's home for screenwriters to Pitch their Scripts directly to directors and producers. Currently members can browse over 400 short film scripts, and 425 feature film scripts across an array of genres, to find scripts they'd like to make or collaborate on. This year fantasy, comedy, horror and micro budget pitches have been particularly popular.

There are also 120 paid jobs on the production board right now, and over the year countless collaborations were formed and films were made – have a look to see what's out there for you.

GO SHOOTERS
Shooting People would not exist without the incredible community support that members give to each other. Whilst we know that making a film is in itself a huge accomplishment, we wanted to shout about some of the fabulous achievements our members have had this year:
9 members were nominated for The 2019 British Independent Film Awards:
Ninian Doff ('Boyz in the Wood')- Debut Director
Fyzal Boulifa ('Lynn & Lucy')- Debut Director
Harry Wootliff ('Only You')- Debut Director & Debut Screenwriter
Joy Gharoro-Akpojotor ('Blue Story')- Breakthrough Producer
Zed Nelson ('The Street')- Raindance Discovery Award
Shelly Love ('A Bump Along the Way')- Raindance Discovery Award
Jeanie Finlay ('Seahorse')- Best Documentary
Asif Kapadia ('Diego Maradona')- Best Director & Best Documentary
Edward Watts ('For SAMA')- Best Independent Film, Best Director & Best Documentary

Hetain Patel won the Film London Jarman Award 2019 and its £10,000 prize.
Jonathan Hodgson's film 'Roughhouse' won the BAFTA for Best British Animation.
Paul Taylor's 'The Blue Door', was nominated for Best British Short Film at the BAFTAs.
Charlie Philips produced the Oscar nominated documentary short 'Black Sheep'.
Dionne Edwards was chosen as one of Screen International's Stars of Tomorrow 2019.
11 shooters were named as Film London's Lodestars, honouring the bright futures of 25 innovative filmmakers and craftspeople from across the capital.
Anna Griffin, Naqqash Khalid and Fred Rowson all had projects selected for Creative England's iFeatures 2019 Development Lab.
'For Sama' by Edward Watts and Waad Al-Kateab racked up awards including Best Documentary at Cannes and the Grand Jury Prize for Best Documentary as well as the Audience Award at SXSW.
26 members screened at Edinburgh Film Festival, including Ninian Doff whose debut feature 'Boyz in the Wood' opened the festival.
Hannah Currie was nominated for the 2019 BAFTA Student Film Awards.
127 members screened films at London Short Film Festival 2019.
Producer Sarah Brocklehurst is one of 20 newcomers nominated for BAFTA's Breakthrough Brits 2019
'Diego Maradona' by Asif Kapadia screened in cinemas nationwide after premiering at Cannes.
Marco Alessi was awarded the Crystal Bear Special Mention in the Generation awards at the Berlinale, for his film 'Four Quartets'.
'XY Chelsea' by Tim Travers Hawkins screened in cinemas nationwide.
10 members screened at Sundance Film Festival 2019, including Shola Amoo's 'The Last Tree'.
Writer/Director Benjamin Bee and Writer/Director Jesse Lawrence were both awarded the talent development grant, John Brabourne Award.
'Radio Blackout' by shooter Matt Houghton is one of seven projects selected from more than 400 applications from 63 countries to participate in Assembly – a new creative documentary feature development lab.
'The Silent', a film crewed through Shooting People, won best short film (16+) at the Film the House Awards in the Houses of Parliament.
Rehana Rose released her debut feature documentary 'Dead Good' in UK cinemas.
Ewa Banaszkiewicz and Mateusz Dymek's debut feature 'My Friend the Polish Girl', screened in select UK cinemas.
Zed Nelson's debut feature documentary 'The Street' was released in cinemas in November 2019.
8 shooters were nominated for the Iris Prize 2019, the largest LGBT+ short film prize in the world.
Abigail Blackmore was named the Screen FrightFest Genre Rising Star 2019 for her debut feature 'Tales From the Lodge'.
'Little Green Street' by Alexandra Queen screened at the 'Tate Inside Job Collective' Exhibition at the Tate Modern London.
Anna Griffin, Margaret Milner and Paula Vaccaro were selected for the first ever European Co-production Weekender.
13 members screened at Sheffield Doc/ Fest 2019.
31 shooters screened at Encounters Film Festival 2019.
34 shooters screened at Underwire Festival 2019.
17 members screened at BFI London Film Festival 2019.
Tristan Loraine's documentary feature 'Everybody Flies' premiered at the Raindance Film Festival.
10 members screened at Leeds International Film Festival 2019.
10 members screened at Aesthetica Short Film Festival 2019.
Kate Jessop, Anna Ginsburg, Andrea Vinciguerra and Max Hattler screened at the London International Animation Film Festival 2019.
Director Michael Lebor, producer Bash Balogun and editor Ben Hooton collaborated on the documentary 'Buddy Goes to Nollywood' which screened as part of London Film Week 2019.
Tristan C. Anderson released #SOUNDTRACKS. For each track on the album a factual short music video has been created.
With the help of the SP community, 92 year old Harold Rubin has created a cooking show 'Alive and Cooking.'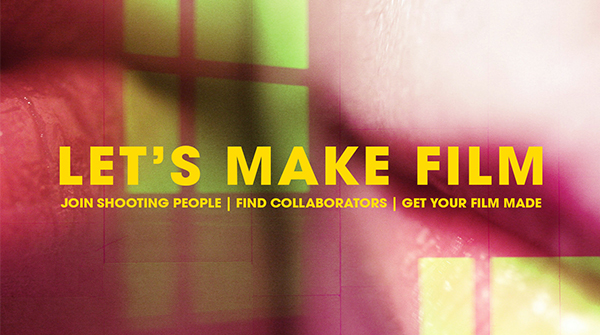 That's just a snippet of all the cool stuff members have been doing this year, and here's what some of them have said themselves:

"Shooting People was a great introduction into the film world for me! Like-minded people, with links to resources, good advice and a network. It's a great way to meet potential collaborators, cast and crew, and they do networking events." – Alice Lowe (Director and Actress 'Prevenge')

"I found my entire crew through Shooting People and they were all incredible professionals. I want to say a massive thank you to everyone involved on Shooting People, from the crew, to anyone who answered a question on the forum. You make this community what it is! I have made contacts and friends that I hope to work with for life". – Kristopher Williams (Director/ Writer)

"I've been able to work with filmmakers up and down the country, who got in contact with projects they were working on. I've been able to colour grade features, shorts, commercials and documentaries. Plus, I've had the opportunity to attend screenings all over the UK, including the BFI and BAFTA, and met tons of talented people! THANK YOU to this awesome community for kickstarting my career." – Lee Robinson, Colourist.

"Shooting People is a brilliant way to stay looped into the UK film industry and discover other film geeks in this disparate, online community." – Dorothy Allen Pickard, Documentary Filmmaker
If you're looking to connect with other cast and crew, and are keen to join a production or kickstart your own in the new year, then JOIN our community today.
And finally, we'd like to say a huge thanks to all our fantastic members- you make the community what it is! And a big shout out to all of the patrons, speakers, judges, supporters and sponsors of New Shoots who enable it to happen: Zipcar, Rich Mix, BFI Network, Random Acts, Misfits Entertainment, Lightbox, Sennheiser, Final Draft, Rode, Mubi, Zoom and London Headshots.
Have a fantastic Xmas and New Year.
SP