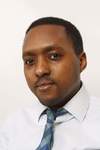 Matthew Prince
Can anyone explain how the mini-major studios like Lionsgate and STX secure financing?
How do Lionsgate and STX secure financing? They seem to have access to millions of $ through Chinese investors and US venture capital, but how are these deals put together?

In the UK, we have an over reliance on funding, subsidies and multiple co-productions. UK film investors tend to only invest on a film by film basis with a few million or hundred thousand UK pounds.

How could we put together a studio in the UK and secure the hundreds of millions in investment like Hollywood does?