February's Judge is
Stephen Woolley
Stephen Woolley is one of British cinema's most respected independent producers, having produced more than 60 features over an esteemed three decade long career. Some of his many successes include The Company of Wolves, The Crying Game, Interview with the Vampire, Made in Dagenham and Carol. Woolley began his career at The Screen On The Green, Islington in 1976. He went on to run and own both the infamous Scala Cinema in Kings Cross as well as distribution company Palace Pictures with Nik Powell, successfully distributing British films from the likes of Mike Leigh and Ken Loach as well as international hits like Paris, Texas and The Evil Dead. Woolley now runs Number 9 Productions with partner Elizabeth Karlsen. His latest production is WW2 drama Their Finest, due for release on the 21st of April in the UK, which will be followed by The Limehouse Golem, written by Jane Goldman, and an adaptation of the Ian McEwan novel On Chesil Beach.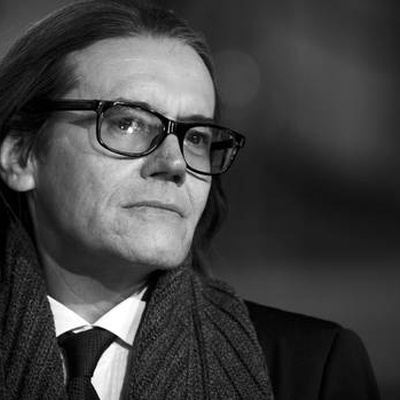 Submit
From the 1st to 14th of each month, you will be able to submit your short films via the links on this page. The submitted films will then be reviewed internally and top 12 films will go through to the voting round on the leaderboard.
For the last two weeks of the month, members will be able to vote for their favourites on the leaderboard with the star rating system. Voting closes at midnight on the last day of the month, and the top 3 films will go to a special industry judge.
Previous judges have included Danny Boyle, Jack Thorne, Nick Cave, Kim Longinotto and Imogen Heap.
Win
All 3 finalists will receive a Vimeo+ memberships (worth around $60). But, more importantly, they will get feedback about their film from a leading industry figure. Winning films will also be featured on the blog and plugged on SP's social media channels.