May's Judge is
Femi Kolade & Angeli Macfarlane
Femi Kolade is a filmmaker and educator, who has worked across the film and higher education industries for institutions and companies such as Watershed Media Centre, Youth Culture Television. Central Film School, BFI, Film London, Arts Council, Skillset, Miramax, BBC Films, ITV and Channel Four. He currently teaches at London Film School, and runs Bushfire Digital Media, a hybrid media content production, education, and technology company, and the African Creative Industry Investment Summit, a creative entrepreneurship and diversity initiative with a focus on Africa and the African diaspora. Angeli Macfarlane is the founder of Script Cube, her training consultancy in film and TV development, which was launched in 2015; teaches at the National Film & Television School in Script Development and on the Screenwriting MA; and is also Film London's Development Producer where she manages editorial content of the feature and short film production schemes: Microwave, London Calling and London Calling Plus. Some projects she has recently worked on include Gerard Lee's Top of the Lake, Emmy winning Death of a President, John McDonagh's The Guard and Tinge Krishnan's Borrowed. Together they have created Modern Tales, a series of courses and initiatives operating with the specific aim of supporting BAME, women and emerging diverse filmmakers.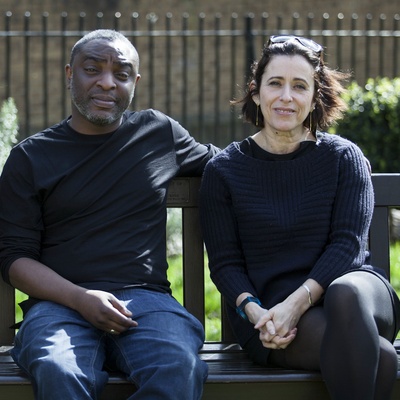 Submit
From the 1st to 14th of each month, you will be able to submit your short films via the links on this page. The submitted films will then be reviewed internally and top 12 films will go through to the voting round on the leaderboard.
For the last two weeks of the month, members will be able to vote for their favourites on the leaderboard with the star rating system. Voting closes at midnight on the last day of the month, and the top 3 films will go to a special industry judge.
Previous judges have included Danny Boyle, Jack Thorne, Nick Cave, Kim Longinotto and Imogen Heap.
Win
All 3 finalists will receive a Vimeo+ memberships (worth around $60). But, more importantly, they will get feedback about their film from a leading industry figure. Winning films will also be featured on the blog and plugged on SP's social media channels.