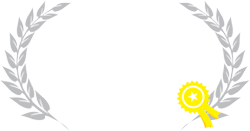 HOLIDAY
Hey all,
We wanted to let you know Film of the Month is taking a month off for a revamp.
The activity for Film of the Month continues to grow and we're super gladdened that the core idea of getting brilliant filmmakers or industry heads to watch and review your films is so welcomed.
We're also very conscious of the feedback we've had that voting is a little too confusing (thank you to all who have written in!). And we agree! We want to make it simpler and smoother for you all, so we've made some changes. This is how Film of the Month will work starting from September:
Submit your shorts to Film of the Month.
Submissions will be open during the first two weeks of the month
All submitted films will be reviewed internally and the best 12 films will be put on the leaderboard.
Voting will open up to all SP members.
The top three will then go to our guest judge for feedback.
As always, regardless of whoever makes it through, receiving comments, support and ideas from other members on your films remains integral to Film of the Month. So THANK YOU for all the feedback on each other's work.
If you have any questions or comments about the new and improved Film of the Month, please drop us a line at help@shootingpeople.org. Let us know too of any filmmakers you'd like us to approach as future judges.
Get your films ready for September!
Team SP